Legendary big-wave surfer Laird Hamilton was one of the many pros catching the massive waves from Hurricane Marie pounding California this week.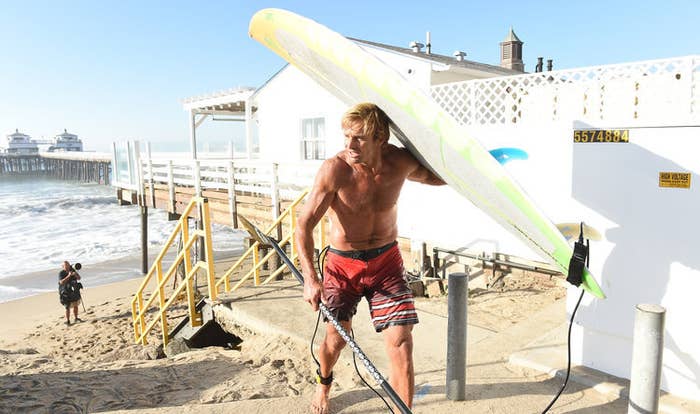 He shot the Malibu Pier on Tuesday, threading his way through the pylons on an overhead wave.
On Wednesday, the waves were even bigger and Hamilton helped save a fellow surfer.
According to KABC-TV, the surfer lost his board in the water around 8:30 a.m. and Hamilton and another man rushed to help.
Hang loose, dude.