Supporters Rebuild After Car Drives Through Michael Brown Memorial
A car drove through the candles and stuffed animals on Ferguson, Missouri's Canfield Drive, where Michael Brown died in August. Officials and family members said they're working on plans for a more permanent location.
A car drove through a memorial for Michael Brown in Ferguson, Missouri early Friday morning, prompting many who protested his death to come out with brooms and dustpans.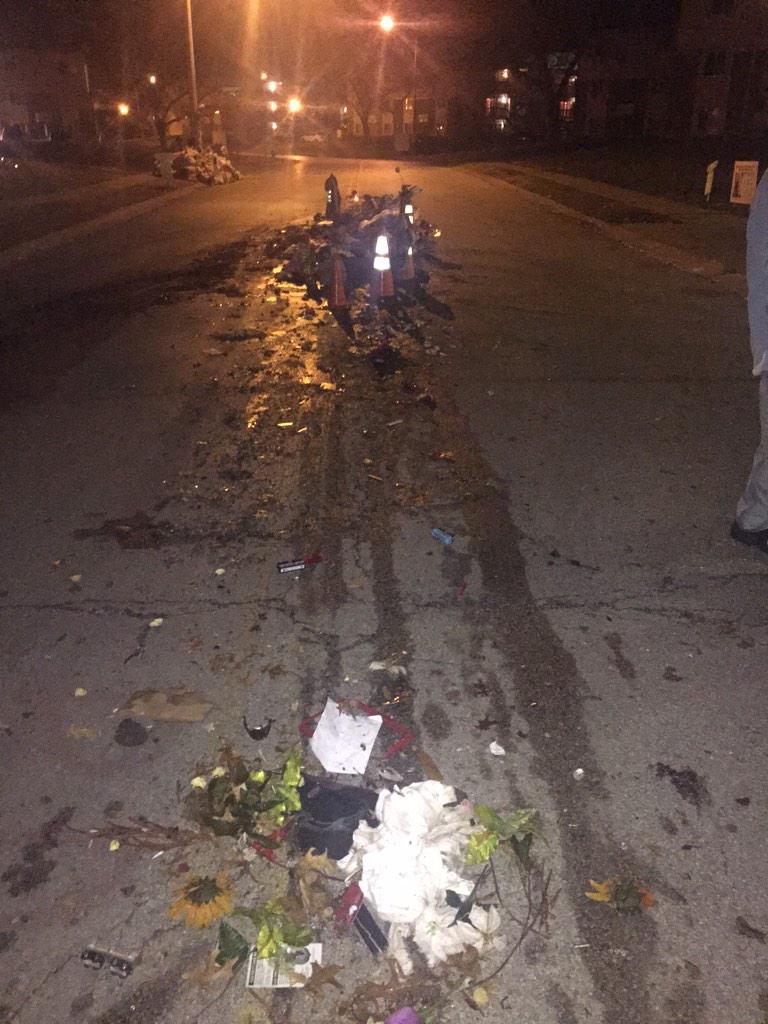 Word quickly spread among people who have been protesting the unarmed black 18-year-old's killing by a white police officer.
By 4 a.m., broken glass was swept up, and the memorial was rebuilt.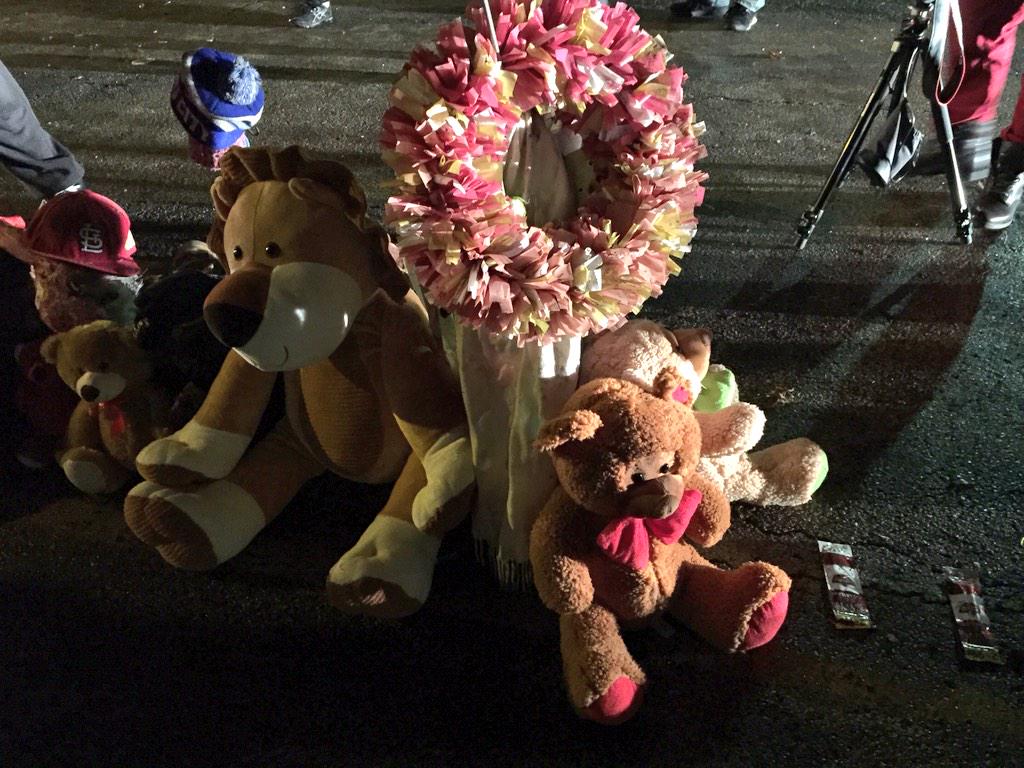 According to one witness, the car was a white Ford Taurus, and the damage to the memorial may have been intentional.
Police later said Zoll meant it's possible the driver mistook the memorial for trash. The Post reporter said he accurately quoted Zoll.
Rev. Starsky Wilson, co-chair of the Ferguson Commission, said authorities, property owners and Brown's family are working on plans for a more permanent memorial.
Here's the memorial in November: