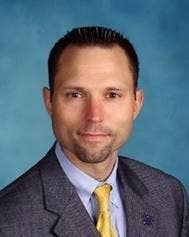 The school superintendent arrested on suspicion of taking daily dumps on a New Jersey track and football field is leaving his job and suing police for $1 million, claiming they ruined his reputation.
The case of the mystery pooper had initially stumped employees at Holmdel High School. Track coaches and staff would find the human feces on the track and football field in the early morning hours, and they asked the school police officer for help.
After setting up surveillance, Holmdel Township police identified a suspect: Kenilworth Public Schools Superintendent Thomas Tramaglini, who lived nearby and would go for early morning runs on the track, NJ.com reported. He was charged in May with lewdness, littering, and defecating in public.
Now, according to a tort claim published by the Asbury Park Press, Tramaglini wants at least $1 million from the police department, claiming that the release of his mugshot was against New Jersey law. The claim cites his lost income — he earned $147,500 a year as superintendent — as well as invasion of privacy, harm to his reputation, and emotional distress caused by the release of the photograph.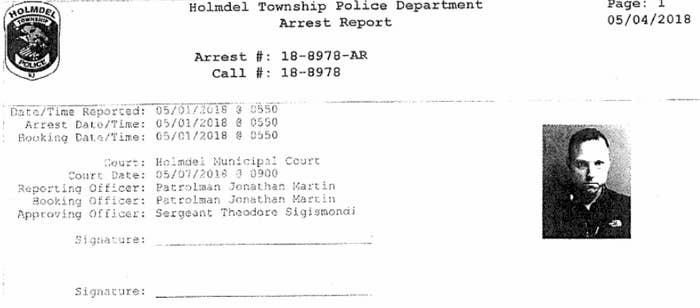 On Thursday, the district announced Tramaglini would be stepping down as superintendent by the end of September.
"Based on events unrelated to his service for Kenilworth, it has become clear to both Dr. Tramaglini and the Kenilworth Board of Education that his continued service as Superintendent of Schools has become too much of a distraction to the main mission of the district," officials announced.

In a statement, Tramaglini said he'd made the decision based on his ongoing legal proceedings.
"Dr. Tramaglini will continue to fight the allegations made against him in Holmdel, and will also hold those responsible for the malicious narrative that has been spread about him to account for their misconduct," his lawyer Matthew Adams said in a statement. "Dr. Tramaglini is steadfast in his resolve, and looks forward to the day when his full story can be told."