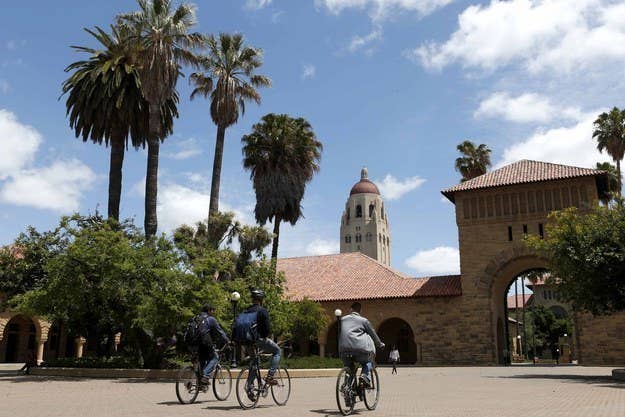 A member of Stanford University swim team is accused of raping an unconscious woman after a campus party, the San Francisco Chronicle reported.
Passing bicyclists found Brock Allen Turner, 19, on top of an unconscious woman outside near fraternity housing on campus on Jan. 18, prosecutors told the Chronicle. They stopped to help and kept him from fleeing before calling police.
The woman, who was not a student, was taken to a hospital and is expected to recover.
Turner is expected to be charged with five felonies related to the alleged sexual assault, NBC Bay Area reported, including rape of an unconscious person.

On Tuesday, Turner voluntarily withdrew from the university, Stanford spokeswoman Lisa Lapin told BuzzFeed News.
"This is a matter that the university takes very seriously," she said in an email. "He is not permitted to return to the campus."
Turner is scheduled to be arraigned on Monday. If convicted, he could face up to 10 years in prison.