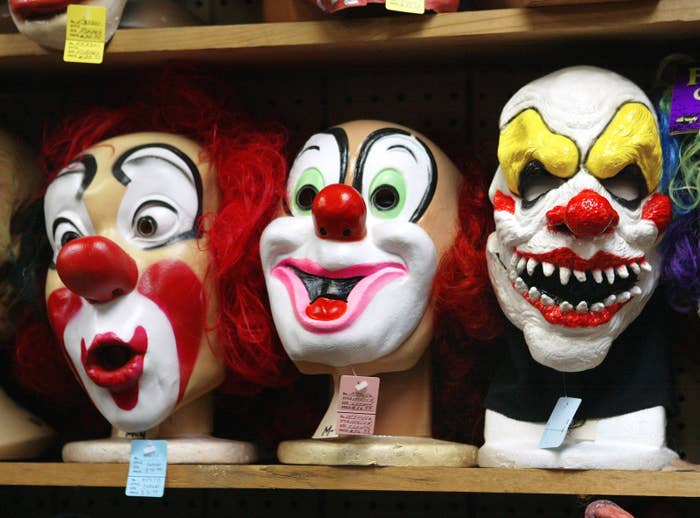 Texas State University police sent out an alert to students on Tuesday after a student said a clown grabbed her at a campus housing complex.
Police said on Tuesday they were investigating an assault at Bobcat Village, a student apartment complex at the San Marcos, Texas, university. The alert was emailed to students and also posted on the police department's social media accounts.
The alleged assault involved a female student, KVUE reported. On Monday evening, she told police she was grabbed by someone dressed in a clown costume at the apartment complex. She was able to get away, and the unknown person fled, police said.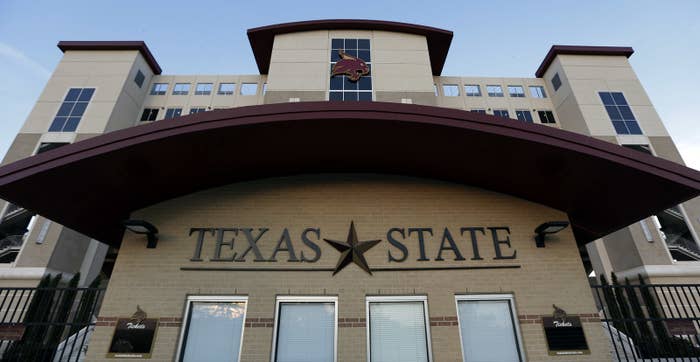 The clown was described as 6 feet, 2 inches tall with an athletic build and was wearing a black-and-white striped jumpsuit, green wig, and white face paint with black around the eyes, police said.
An active investigation is ongoing, police said, and students could request a uniformed escort if they were walking through campus at night.
Reports of creepy clowns trying to lure children into the woods set a South Carolina town on edge in August. Since then, rumors of apparent copycat clowns have sprung up around the country — in some cases leading to arrests after local police determined a person had filed a false police report.