The 43rd season of Saturday Night Live premiered tonight, and let's just say the cast had a lot of material to work with.
The episode opened in the Oval Office, featuring a quick catch-up with the White House's latest press secretary, Sarah Huckabee Sanders, and of course, President Donald Trump.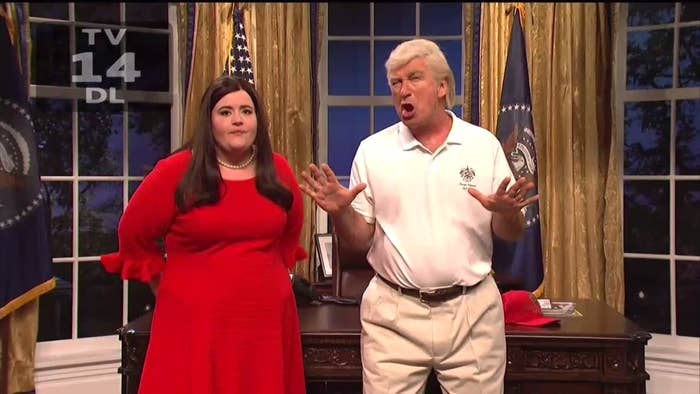 Alec Baldwin, reprising his role as Trump, got in a few jabs at the NFL, whose players have been protesting during the national anthem, sparking the president's ire.
And he assured the mayor of San Juan, Puerto Rico, that he understood disaster aid had been going "Despacito"—a timely reference to Trump's recent feud with the mayor over federal disaster relief efforts.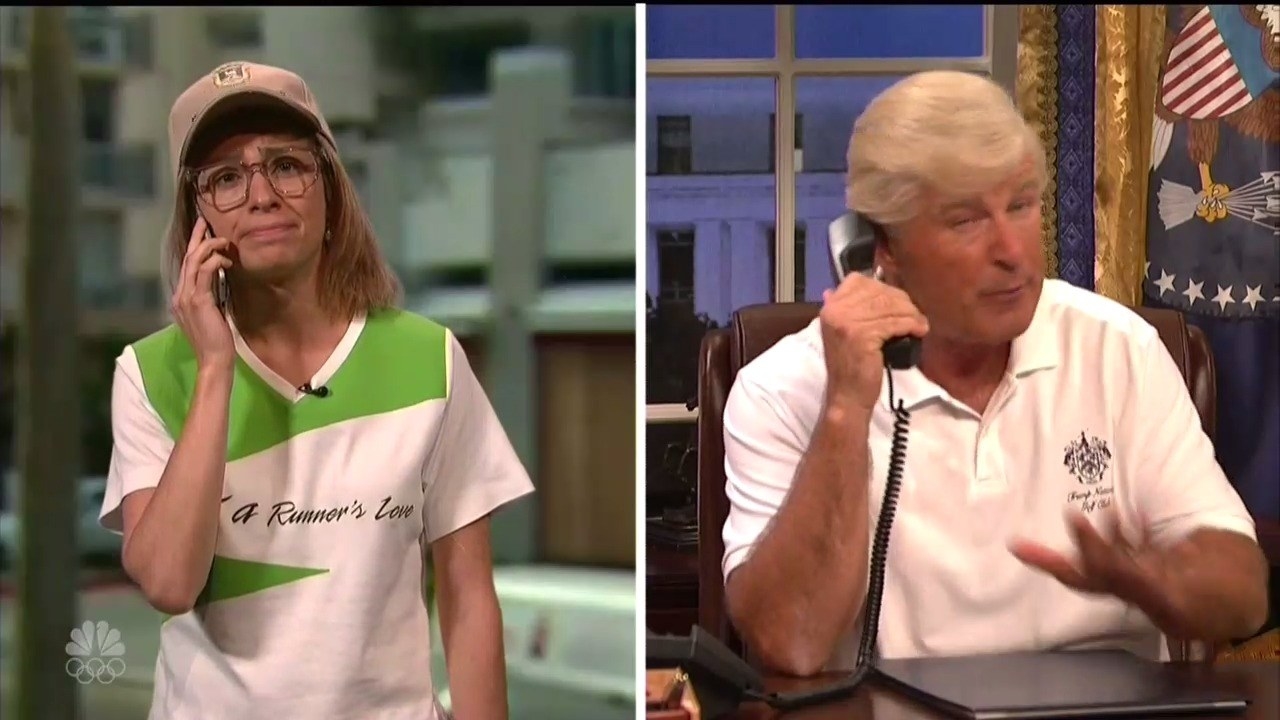 Later, during the "Weekend Update" segment, German Chancellor Angela Merkel, played by SNL's Kate McKinnon, let viewers know she's been a little stressed by Trump.
Musical guest Jay-Z also struck a political note in his performance, showing solidarity with athletes protesting during the national anthem by wearing a Colin Kaepernick jersey.
And "Weekend Update" host Michael Che gave the president a reality check on Puerto Rico disaster relief: "This isn't a complicated issue, man, it's hurricane relief. You just did this very same thing for white people, twice."
The episode aired live across the US — unlike previous seasons that were tape delayed outside of New York's time zone. So for now at least, "Live from New York, it's Saturday Night" is no longer #FakeNews.