Sloane Stephens lost her match in the third round of the US Open on Friday, a blow to the onetime champion who, after a difficult start to her season, had been working on resetting her tennis career.
On Instagram, she wrote that she was disappointed but proud of the direction she was heading. "Been fighting battles all year and haven't backed down yet. Never stop fighting!" she wrote. "You win or you learn, but you never lose ❤️"
Then came the abuse: more than 2,000 messages filled with anger or hate over Stephens' loss, she said. She shared screenshots of some of the direct messages and comments via her Instagram story Saturday.
"This type of hate is so exhausting and never ending," she wrote. "This isn't talked about enough, but it really freaking sucks..."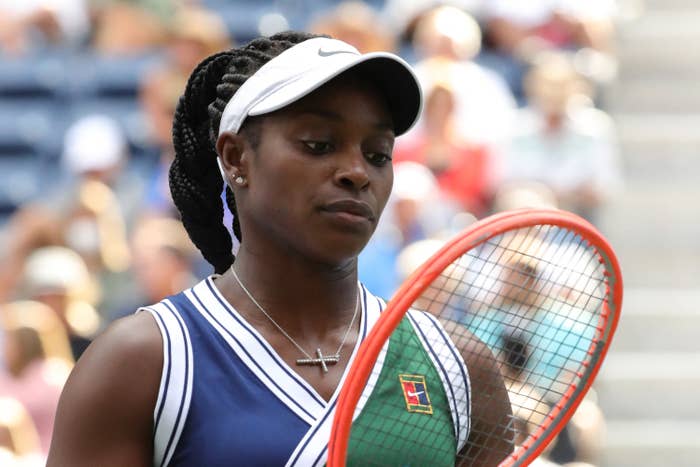 The messages included graphic threats, as well as racism and misogyny. One commenter repeatedly posted clown and monkey emojis. Stephens, who is ranked No. 66 among women tennis players worldwide, said she decided to share some of the hate she received so that people could see what it's like after a loss.
"I choose to show you guys happiness on here, but it's not always smiles and roses," she wrote.

Stephens opened up about what she's been facing as other athletes, particularly Black women, have been talking about mental health and the pressure they're under. Naomi Osaka on Friday said she might take a break from the sport after revealing she no longer feels joy in winning. Serena Williams also offered support to Osaka after the Japanese star previously withdrew from the French Open to protect her mental health.
In her Instagram story Saturday, Stephens also shared some of the messages she received from her family and team, who congratulated her on the work she had put in and urged her to stay focused on the next tournament ahead.
"I'm happy to have people in my corner who support me," she said. "I'm choosing positive vibes over negative ones."