Sister Of Boston Marathon Bombing Suspects Arrested For Alleged Bomb Threat
Ailina Tsarnaeva, 24, was arrested on suspicion of threatening a New York woman, the New York Post reported. "I know people who can put a bomb on you," she is alleged to have said.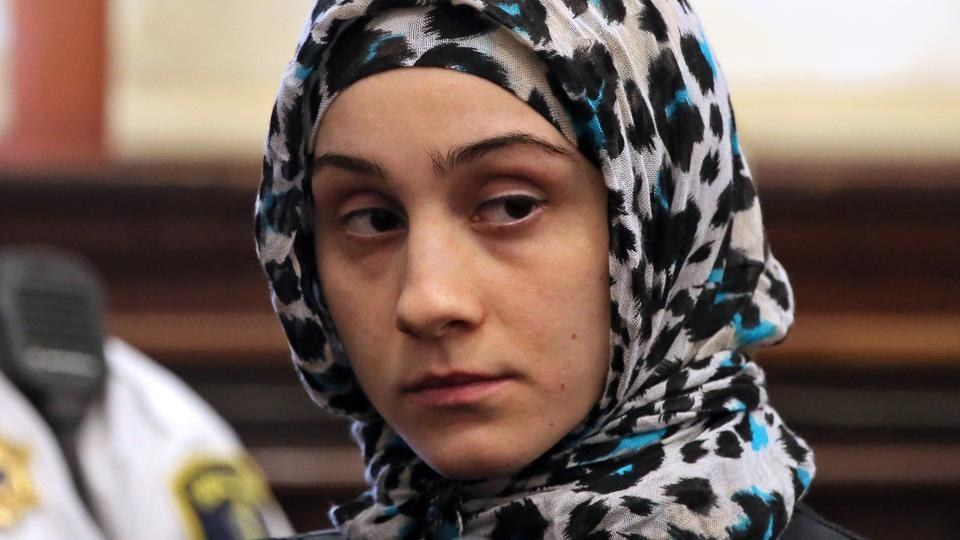 A sister of the two men accused of bombing the Boston Marathon last year was arrested Wednesday in New York City.
Ailina Tsarnaeva, 24, is accused of calling a New York woman and threatening to "put a bomb" on her if she didn't stay away from Tsarnaeva's boyfriend, the New York Post reported.
She turned herself into New York police and is expected to be charged with misdemeanor counts of aggravated harassment and making a phone threat, officials said.
Tamerlan Tsarnaev died in a shootout with police following the 2013 bombing, which killed three people and left more than 250 wounded. Dzhokhar Tsarnaev is scheduled to go to trial in November.