Friday evening marked the beginning of the first Shabbat, the Jewish holy day, since 11 people were killed during services at a synagogue last week in Pittsburgh.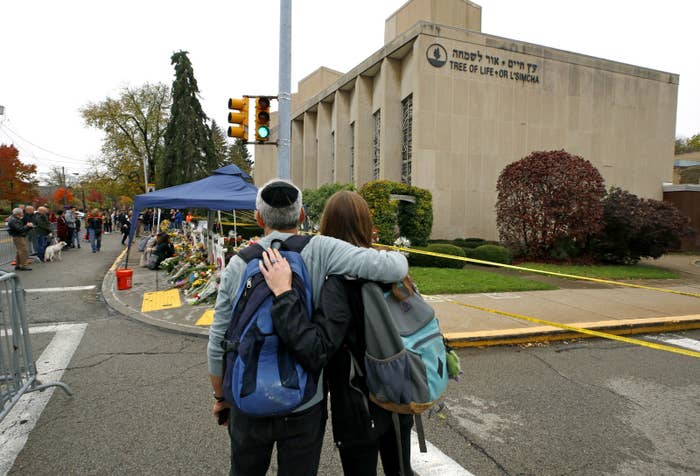 It was the largest attack targeting Jews in US history, and in response, the American Jewish Committee invited people of all faiths to #ShowUpForShabbat.
Millions of people around the world had pledged to attend services Friday night or Saturday morning, AJC CEO David Harris told the New York Times.
"It's grief, it's solidarity, it's anger, all that is motivating people," Harris said. "Once you get beyond thoughts and prayers, here's something tangible you could do: show up."
The group also released a prayer for congregations and individuals to share:
"We grieve for the loss of American Jewish innocence, as the most basic of American values, our freedom of religion, has been threatened. Once more, a sanctuary has been violated, and people in prayer have been attacked.
"Jews were murdered, but all America has been assaulted."
As dusk fell around the US, people lined up at synagogues.
Synagogues prepared for large crowds and set up extra chairs.
They included Jews showing they would not be scared of anti-Semitism, as well as allies who wanted to show their support.
It was about responding to hate with love, Jewish leaders in Philadelphia told crowds.
Outside one New York synagogue, Muslim women greeted the congregation with messages of love and peace.
The AJC directed people who couldn't attend in person to the livestream of New York's Central Synagogue, where hundreds more participated.