Gunfire broke out Sunday outside an event inviting people to draw the Prophet Muhammad.
Media and a SWAT team were on hand before any violence took place; the event had drawn controversy as anti-Islam.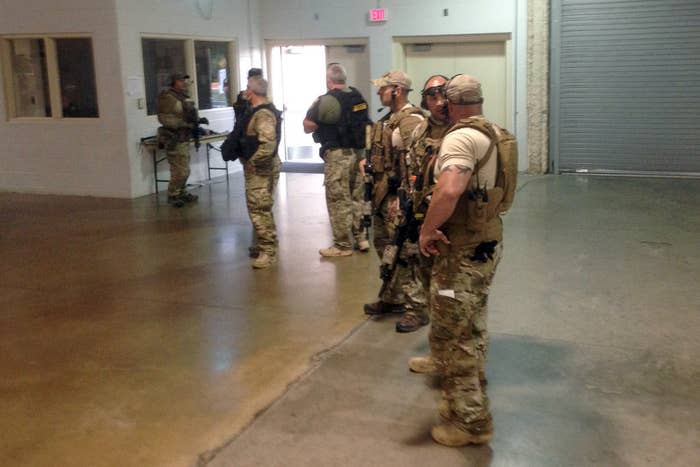 Some reporters who had been covering the event were kept inside once shooting began.
According to city officials, two men drove up to the center and began shooting.
A bomb squad was en route to investigate the gunmen's car, NBC DFW reported.
The FBI confirmed to BuzzFeed News that it is providing investigative and bomb technician assistance to Garland Police Department, but did not provide any further information.
As officers continued to investigate in the parking lot, attendees inside began to sing patriotic songs.
Geller also said the two suspects had been killed, and an officer was also shot.
"This is a war," she later tweeted.
The FBI confirmed Monday that the two suspects lived in Phoenix and SWAT teams entered their condo at 3 a.m., according to ABC News. NBC News reported the two gunmen were roommates.
ABC News also identified one of the gunmen as Elton Simpson, who had previously been investigated by the FBI for terrorism. Simpson was convicted five years ago for lying to federal agents about plans to travel to Africa. A judge ultimately ruled the government did not has enough evidence to prove Simpson's travel plans were related to terrorism.
Moments before the shooting, one ISIS supporter said on Twitter there would be an attack in Texas.
Two days earlier, another ISIS supporter had called on locals to attack the event.