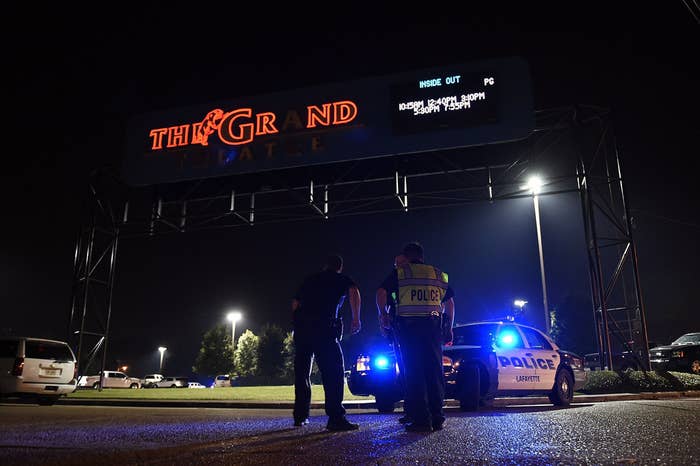 What We Know So Far
A gunman opened fire during a screening of "Trainwreck" at the Grand Theater in Lafayette, Louisiana, killing two people and injuring nine more.
The gunman then turned the gun on himself.
One woman is in a critical condition in hospital.
The gunman has been identified as 59-year-old John Russel Houser
Watch the Lafayette shooting press conference here.
Louisiana State Police searched a room at a Motel 6 in Lafayette where the shooter may have stayed, the Associated Press reported.
A gunman opened fire Thursday night inside a Louisiana movie theater, killing two people and injuring several others before turning the gun on himself, police said.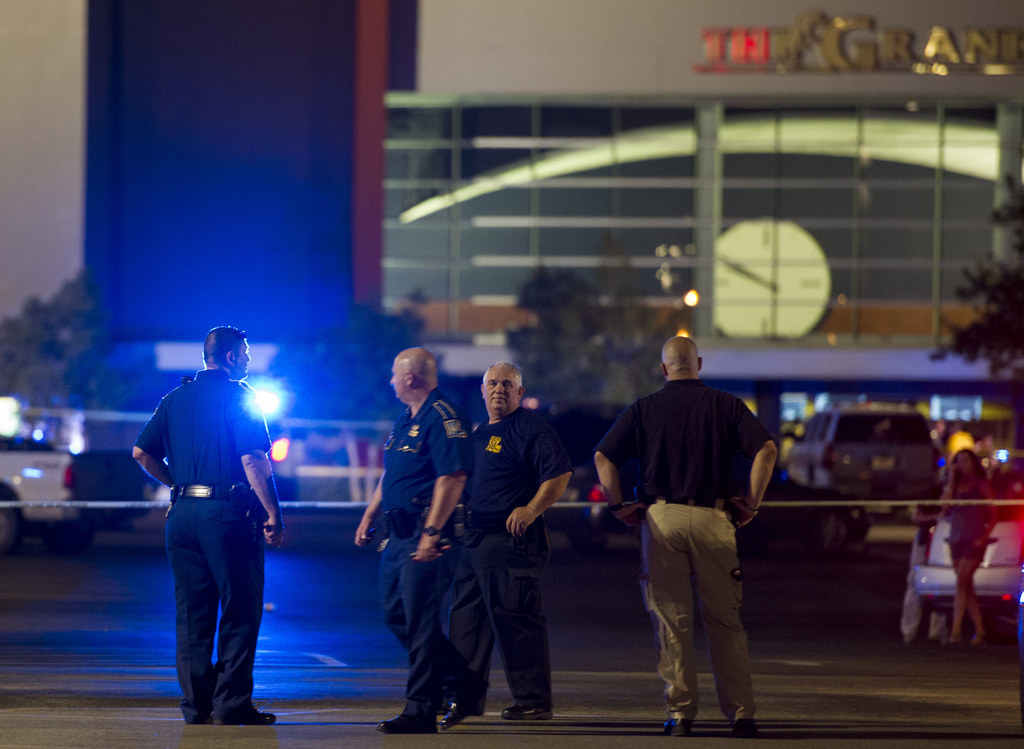 Lafayette Police Chief Jim Craft told reporters that the shooter killed himself with his own handgun after opening fire inside a crowded theater.
Nine others were injured, with their conditions ranging from non–life-threatening to one woman in a critical condition, he added. They ranged in age from their late teens to their sixties and are from "several" southern states, he said.
Police were in the area when the shooting was first reported inside the Grand Theatre about 7:30 p.m., Craft said. Four officers entered the theater during the gunfire. Inside, they found the gunman dead of a self-inflicted wound.
Lafayette City Councilman Keith Patin told BuzzFeed News the property was searched for explosives out of "an abundance of caution." The motive for the shooting was not immediately known, authorities said.
"I'm at a loss for words," he said. "You go about your daily lives thinking it's always somewhere else."
Craft added that police had identified the shooter — a white man in his fifties — but would not be releasing his name immediately.
The injured were taken to local hospitals.
Witnesses told the Daily Advertiser that the shooting took place inside Theater 14, which was screening Trainwreck.
The incident prompted a massive police response, with one reporter counting at least 100 patrol cars.
Louisiana Gov. Bobby Jindal, a Republican presidential hopeful, arrived at the scene Thursday night.
Jindal praised the efforts of first responders and the cooperation among local, state, and federal law enforcement.
Outside a Lafayette hospital, Jindal shared a story about a group of teachers who had been inside the theater.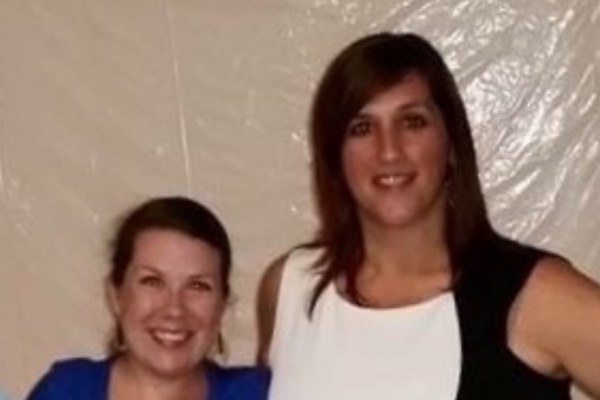 Reporters at the scene later identified the teachers as Jena Meaux and Ali Martin.
In a conversation with BuzzFeed News, Nicole Viator Guilbeau said she was Martin's sister and confirmed the women's identities. Guilbeau said Martin was "doing fine" several hours after the shooting.
"All I have to say is that God is good," Guilbeau added.
Both women work for the Iberia Parish School Board, according to their Facebook pages.
Jindal said one of the women jumped on top of the other to spare her from gunfire, suffering a non–life-threatening injury in the process. One of the women also pulled a fire alarm in an effort to alert authorities, the governor said.
The Iberia Association of Educators and the Louisiana Association of Educators set up a GoFundMe page to raise funds for the women. As of early Friday morning the page had raised around $900.
Jindal had earlier asked for prayers for the victims and their families.
Other Louisiana lawmakers also offered their condolences Thursday night.
Comedian Amy Schumer, who stars in Trainwreck, also expressed her sorrow.
Louisiana allows the open carry of firearms, with some restrictions. Concealed carry of handguns is allowed with a permit.