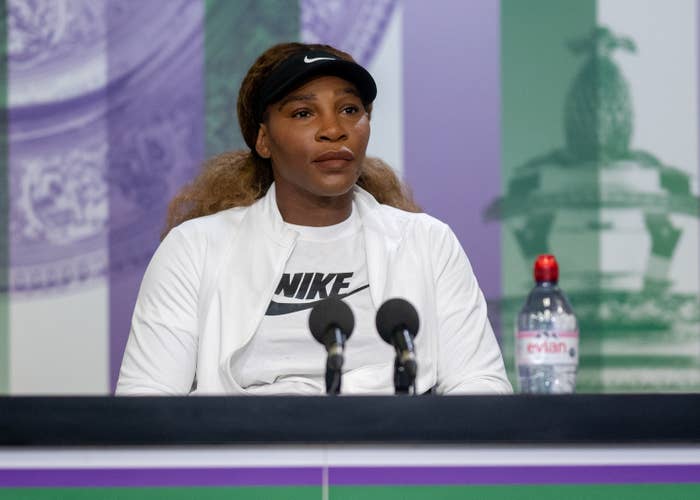 Tennis star Serena Williams won't be competing next month in the Tokyo Olympic Games.
The 39-year-old, who has already won four Olympic gold medals, made the announcement in response to a question during a pre-Wimbledon press conference Sunday.
"I'm actually not on the Olympic list," she said. "Not that I'm aware of. And if so, then I shouldn't be on it."
She declined to explain how she made her decision or whether the Tokyo Games' restrictions on international visitors — which could include Williams' 3-year-old daughter, Olympia — played a role.
"There's a lot of reasons that I made my Olympic decision," Williams said. "I don't feel like going into them today, but maybe another day."
The Olympics begin July 23, despite the ongoing coronavirus pandemic. Japan has administered only enough vaccines to cover about 14% of its population, according to Reuters, and as a result, a number of restrictions on travel and crowds continue to be in effect for the Summer Games. Even Japan's emperor is concerned that the Olympics could bring an increase in infection rates, Kyodo News reported.
Though Japan has banned international spectators from its games, an Olympic official previously told USA Today that exceptions would be considered on a case-by-case basis for athletes' children.
In May, a reporter asked Williams if she'd be willing to travel to Japan without her daughter.
"That's a really good question," Williams said. "I haven't spent 24 hours without her, so that kind of answers the question itself. We're best friends."