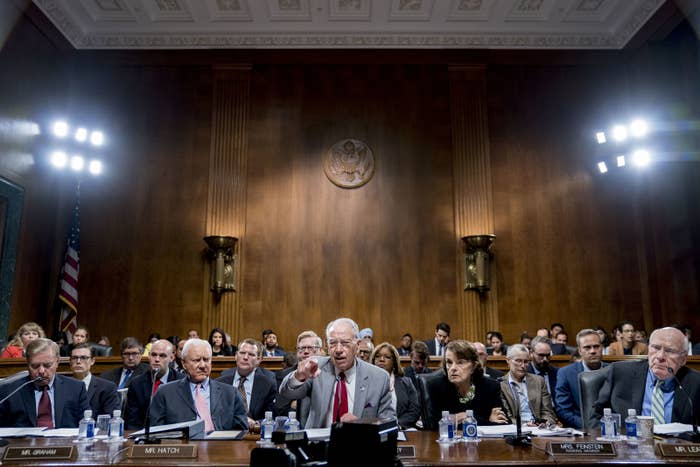 The Senate Judiciary Committee chair said late Friday that Christine Blasey Ford would be given one more day to decide if she will agree to the terms for her to testify about allegations that she was sexually assaulted decades ago by Supreme Court nominee Brett Kavanaugh.

Ford has previously said she would testify publicly on the matter, but asked for several conditions to be met. Senators said three in particular were not possible, and committee chair Chuck Grassley said earlier Friday she must decide by 10 p.m. ET if she would testify.

If she agreed, Grassley said the committee would postpone the vote to hear Ford and Kavanaugh testify on Wednesday. If Ford decided not to testify or the committee didn't hear from her attorney, he said, the vote would go ahead Monday morning as it was scheduled.
"We cannot continue to delay," he said in a statement.
Shortly before 10 p.m., an attorney for Ford released a letter asking the Senate to give her client one more day to consider. Since coming forward, Ford has faced death threats and other harassment, forcing her to leave her home.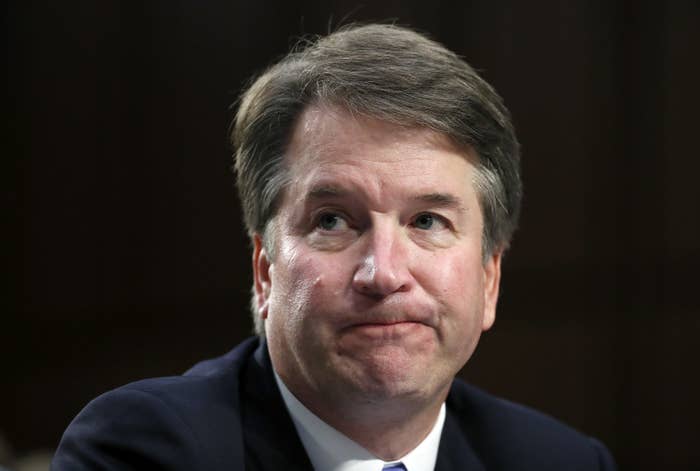 "The 10:00 p.m. deadline is arbitrary," attorney Debra Katz wrote. "Its sole purpose is to bully Dr. Ford and deprive her of the ability to make a considered decision that has life-altering implications for her and her family."
Katz added that Grassley and other senators knew that Ford would need until Saturday to get back to them. The Palo Alto University professor had spent several hours meeting with the FBI on Friday to discuss the death threats, Katz said, and she still needed to consider her response to the Senate committee.
"The imposition of aggressive and artificial deadlines regarding the date and conditions of any hearing has created tremendous and unwarranted anxiety and stress on Dr. Ford," Katz wrote. "Your cavalier treatment of a sexual assault survivor who has been doing her best to cooperate with the Committee is completely inappropriate."
Grassley later responded on Twitter that the Senate committee had previously granted Ford extensions and would agree to an additional day in order for her to decide.
Ford and her attorney had asked for several conditions to be met, citing her safety and the fairness of the hearing. Ford asked that Kavanaugh not be in the room while she was there, and that only one camera be in the room. She asked for senators to receive equal time to ask questions, and that they ask their questions personally.

On Friday, the committee said no rule bound senators to ask questions in a hearing, and they declined to meet her request.
"We reserve the option to have female staff attorneys, who are sensitive to the particulars of Dr. Ford's allegations and are experienced investigators, question both witnesses," a committee letter said. "We believe this will allow for informed questioning, will generate the most insightful testimony, and will help de-politicize the hearing."
Ford has also asked the committee to subpoena Mark Judge, a friend of Kavanaugh's who was in the room at the time of the alleged attack. Judge has said the incident never took place, and he has declined to testify.
Senators said they wouldn't take that kind of direction from Ford.
"The Committee is unable to accommodate this demand. The Committee does not take subpoena requests from witnesses as a condition of their testimony," the letter said.
Ford also asked that Kavanaugh testify first, allowing her to speak second.
That would also not be possible, the committee responded.
"Accommodating this demand would be an affront to fundamental notions of due process," their letter said. "In the United States, an individual accused of a crime is entitled to a presumption of innocence. And, further, the accused has the right to respond to allegations that are made about him."