Human Remains Found In Search For Missing Virginia Student, Suspect Charged With 2005 Sex Assault
University of Virginia sophomore Hannah Graham went missing Sept. 13, and authorities are now investigating to see if the remains are connected. 32-year-old Jesse Matthew has been arrested on suspicion of her kidnapping. UPDATE: Matthew was on Monday charged in a separate case with kidnapping and raping a woman in Washington, D.C., in 2005.
Updated — Oct. 20, 5:16 p.m. ET:
A team of volunteers searching for missing University of Virginia student Hannah Graham found human remains on Saturday, and authorities called off Sunday's search.
The remains were found on an abandoned property on Old Lynchburg Road, about a 15-minute drive from Charlottesville, Albermarle County police said in a statement. The remains were taken to a medical examiner's office for an autopsy and identification.
Graham went missing in the early hours of Sept. 13 from downtown Charlottesville. Surveillance video showed her walking alone, possibly lost, officials said.
The primary suspect in the disappearance of Graham is 32-year-old Jesse Matthew. On Monday, Matthew was charged in a seperate incident with abducting and raping a woman in Washington, D.C., in 2005.
Graham was last seen in a surveillance video clip walking with a man, who police later identified as Matthew.
Matthew was arrested in Texas on Sept. 29 on suspicion of kidnapping with intent to defile, police said. DNA evidence also linked him to another Virginia student who was found dead, police said. Morgan Harrington, a student at Virginia Tech, disappeared in 2009 and was found dead several months later.
The latest indictment was handed down on Monday by a Circuit Court grand jury in Fairfax County, Virginia. Matthew is charged with rape, kidnap, and attempted murder in the 2005 case.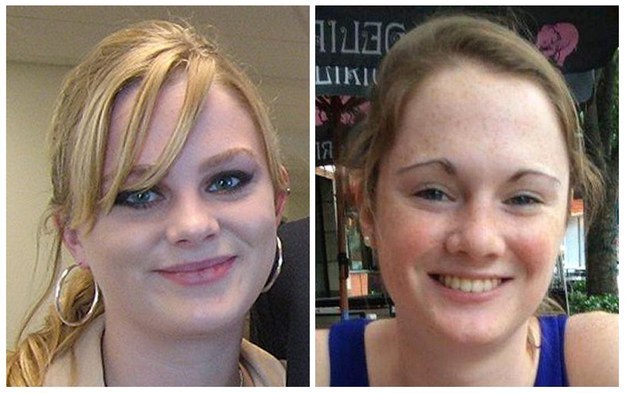 A search for Graham scheduled for Sunday was called off to allow law enforcement to focus its resources on the Lynchburg Road property, Albemarle police said.
"Right now we have the discovery of human remains and a great deal of work ahead of us," said Col. Steve Sellers, Albemarle County police chief. "We cannot and will not jump to any conclusions regarding today's discovery. I ask for the public's patience as we move forward and pursue what is now a new, ongoing death investigation."