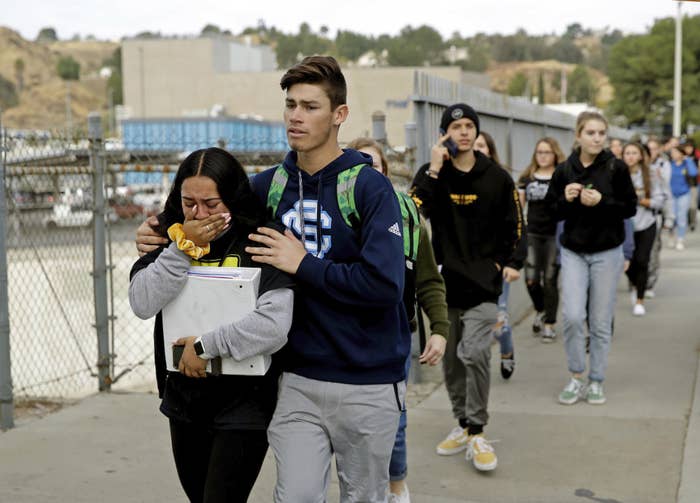 LOS ANGELES — The 16-year-old boy who shot five classmates and killed himself at his Santa Clarita, California, high school last week used a gun assembled from a kit, also known as a ghost gun, without a serial number.

Los Angeles County Sheriff Alex Villanueva confirmed Thursday the firearm used in the shooting at Saugus High School, which left two teens dead and three others injured, was a .45-caliber semiautomatic handgun that had been assembled from a kit.
Authorities are continuing to investigate how the shooter, Nathaniel Berhow, got access to the weapon, Villanueva said. His motive remains unknown.
Homemade guns that lack serial numbers are sometimes called ghost guns because authorities can't track their sale or trace their ownership. The parts from which they're assembled aren't subject to a background check, and law enforcement and gun control advocates have long raised concerns that the kits could put firearms into dangerous hands.

In addition to the ghost gun used in the shooting, another kit gun was found at the shooter's family home. The parts can be bought at gun shows or online, and video tutorials on how to turn the parts into a functioning firearm are easy to find on YouTube.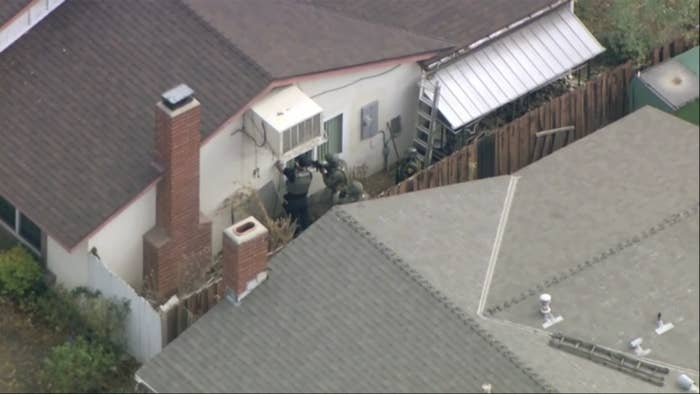 It's not clear if the gun was assembled by the shooter or his deceased father, who had been an avid hunter, Villanueva said.
The shooter's father, Mark Berhow, died suddenly of a heart attack in 2017. In an obituary, he was remembered for his love of big game hunting and fishing. Six guns were registered in his name, but Villanueva revealed on Thursday that they had at some point been legally confiscated.
"At one point all the weapons were lawfully removed from the home and he became a prohibited possessor," Villanueva told KABC. "The guns were subsequently destroyed legally."
A spokesperson for the Bureau of Alcohol, Tobacco, Firearms and Explosives did not comment, citing the ongoing investigation. The Los Angeles County Sheriff's Department did not answer questions from BuzzFeed News.

Villanueva did not say when the removal took place or how Berhow had become a prohibited possessor. Federal law outlines several reasons a person cannot own a gun, including a past felony conviction or commitment to a mental institution. California additionally prohibits gun ownership for people under restraining orders or deemed a threat under the state's red flag law.
California also requires that firearms are safely stored in homes where children are present. The sheriff told KABC it hasn't been determined if the shooter's mother could face charges.
"That's going to be a question for the investigators and the DA's office to decide down the road," Villanueva said.