The ride at the Ohio State Fair that broke apart mid-air last month, killing one person and injuring seven others had "excessive corrosion," the attraction's manufacturer said Sunday.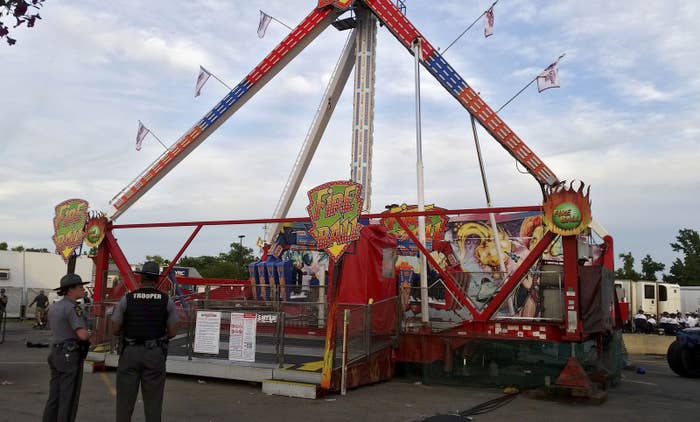 After sending a team to examine the broken pendulum-style ride, investigators determined that the gondola support beam corroded, which dangerously reduced the metal arm's thickness over the years, the Netherlands-based KMG International explained in a statement.
The company also said it worked with industry safety experts to develop an "inspection protocol in the form of a Safety Bulletin to allow properly inspected and maintained rides to safely reopen."
When firefighters arrived the night of July 26, one person was pronounced dead and five others were taken to a hospital in critical condition.
Ohio State Highway Patrol identified the 18-year-old who died as Tyler Jarrell of Columbus on Thursday. Jarrell had just graduated from high school and enlisted in the US Marines, the first senior from his school to do so this year, according to the Marine Corps Recruiting of South Columbus, Ohio.
Two other people were injured in the incident, and their condition was stable, Martin said.
David Evans at Ohio State University Wexner Medical Center told reporters the patients at the facility were expected to remain in the hospital for at least a week. Injuries were mostly orthopedic, similar to what might happen in a high-speed car crash, he said.
A graphic video showed people being thrown from the Fire Ball ride, which appeared to break apart while riders were in midair.
Ohio Gov. John Kasich ordered an investigation into the incident and all fair rides were shut down until safety inspections could take place.
Ohio State Fair issued a statement on the accident in the early hours of Thursday morning. The fair said its "hearts are heavy," but added that gates would open at 9 a.m., although all rides will be shut down while they are inspected.
Rides had been inspected on Tuesday before the fair opened, 10TV reported.
Michael Vartorella, Ohio's chief inspector of amusement park rides, said the Fire Ball was reviewed by state inspectors during its setup as well as after, and it passed.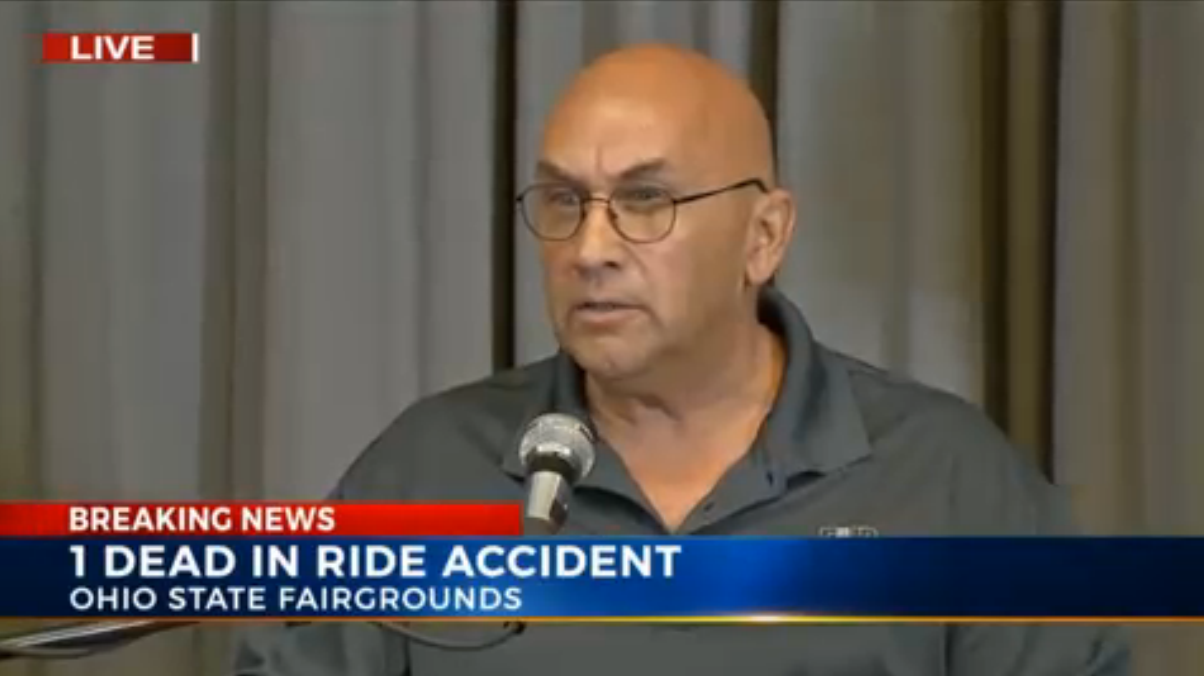 Wednesday was the fair's opening day, and tens of thousands of visitors had been expected through its closing on Aug. 6.
Cora Lewis contributed reporting.