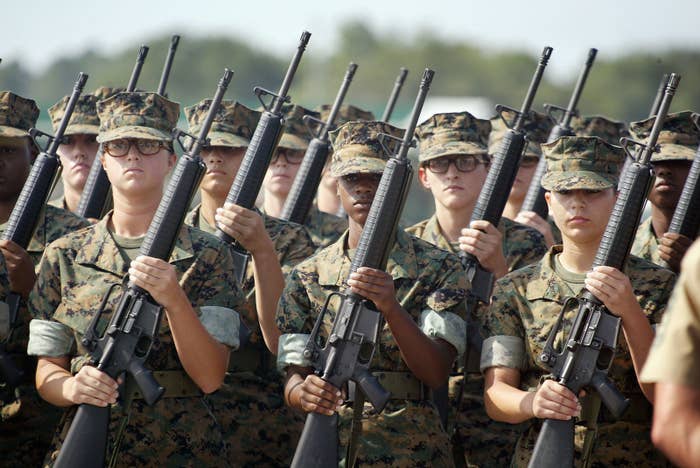 When a news report earlier this month revealed hundreds of US Marines were allegedly involved in sharing nude photos and making degrading comments about their fellow women service members in a Facebook group, the military launched multiple investigations and lawmakers demanded answers.
But there's nothing to keep it from happening again.
Facebook says it polices its content primarily via complaints: A post or group or individual user can be reported for harassment, nudity, or other behavior that's against its community standards. Those standards are stricter than those of other social networks, let alone the anonymous image boards where revenge porn and misogynistic comments are the rule rather than the exception. A reasonably clean environment is part of how Facebook has made its case that the social network is for everyone — from high school students to grandparents.
But what if a leaked nude photo or rape threat occurs only in front of a friendly audience? That sets the stage for a group like Marines United, where thousands of men either joined in on the obscene commentary — or simply scrolled past.
"Our global community is growing every day and we strive to welcome people to an environment free from abusive content. To do this, we rely on people like you," a message on Facebook's community standards reads. "If you see something on Facebook that you believe violates our terms, please report it to us."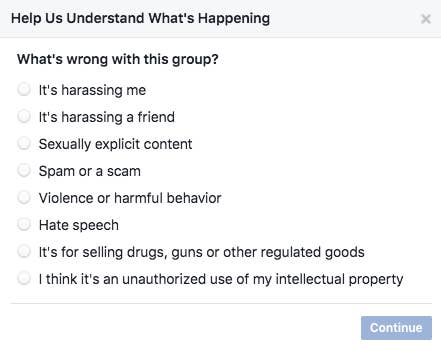 Facebook did not answer questions about how it might stop abusive content that is only visible to a select set of people. A spokesman did not comment on the record about Marines United, or whether revelations about the group would prompt any changes within Facebook.
In a closed or secret group, members must be invited to join. Posts aren't public, so the only people with the chance to report them are people who are already in the club. Multiple women said they had no idea their photos had been posted in Marines United until a male friend tipped them off or they began receiving threatening messages.
After joining Marines United in September, veteran John Albert reported the group for nudity because of several posts that looked like revenge porn. He was notified that the group was taken down, but by January, it was back with 30,000 members. It wasn't until journalist Thomas Brennan, also a Marine veteran, made the group's activities public and notified the Marines Corps that it was taken down.

Artificial intelligence may offer an answer. Last year, Facebook told Techcrunch that AI was reporting more offensive photos than human users. Facebook did not immediately answer questions about its use of AI.
An investigation this month by the BBC found that Facebook failed to remove dozens of sexualized images of children after the news outlet reported them as inappropriate content. When the BBC sent the images to a Facebook spokesman as part of an interview, Facebook called police to report the BBC for distributing child pornography.

Within Marines United, posters may have been trying to avoid any moderation software. Nude photos were collected in a Google Drive, Brennan reported, which was then shared to the larger Facebook group.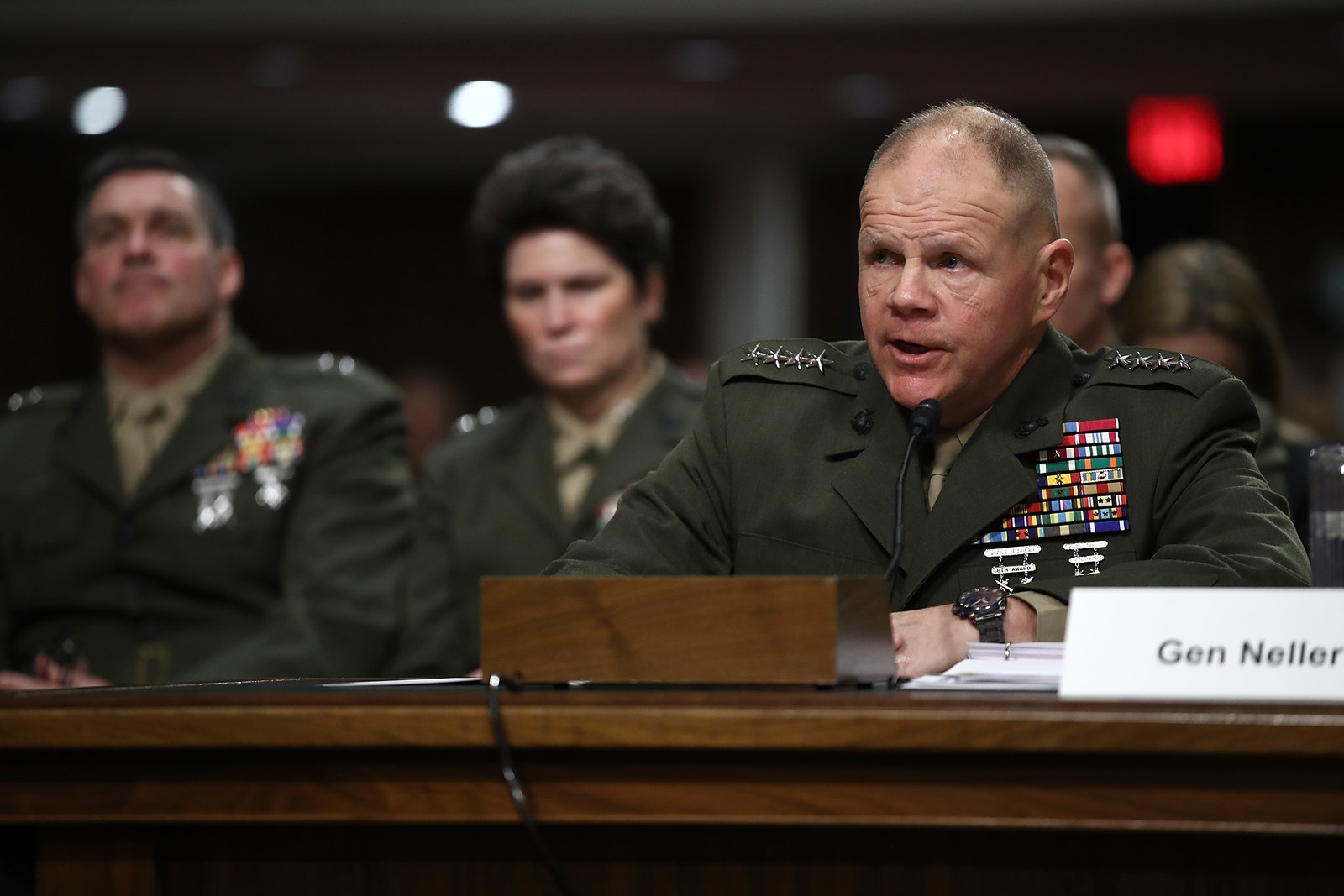 On Tuesday, the commandant of the Marine Corps, Gen. Robert Neller, again asked for anyone who had information about cyberbullying or harassment of Marines to speak up.
"I was told once by a senior officer that the Marine Corps is built on discipline, and it's a rock. It's the foundation of our house," he said before the Senate Armed Services Committee. "Every time you walk by something you know is wrong, it's the equivalent of taking a hammer and hitting that rock and putting a chip in it."
He also vowed there would accountability.
"I would take this opportunity to speak to every female in our Marine Corps, past and present," he said. "I am asking a lot right now, but I am asking you to trust the leadership of the Marine Corps, that we will take action."
Even as Neller promised to take ownership of the problem, he acknowledged the difficulty in pursuing consequences for those involved. Some women in the photos were identified, but others were not. A number of the photos were nude selfies; Since the women had obviously taken the photos personally, there would have to be a statement or other proof that they were posted on Facebook without their consent.
The Uniform Code of Military Justice bans sexual misconduct such as Peeping Tom photographs. It's also prohibited to share a photograph taken without a person's consent, but there's no explicit provision for revenge porn: photographs that were taken with consent, but then shared without it.
It's a loophole that Rep. Jackie Speier is hoping to close. The California congresswoman announced on Wednesday her plan to introduce legislation to prohibit service members from sharing sexual images without the consent of the subject of the image. The Servicemembers Intimate Privacy Protection Act is set to be introduced Thursday afternoon, her office said.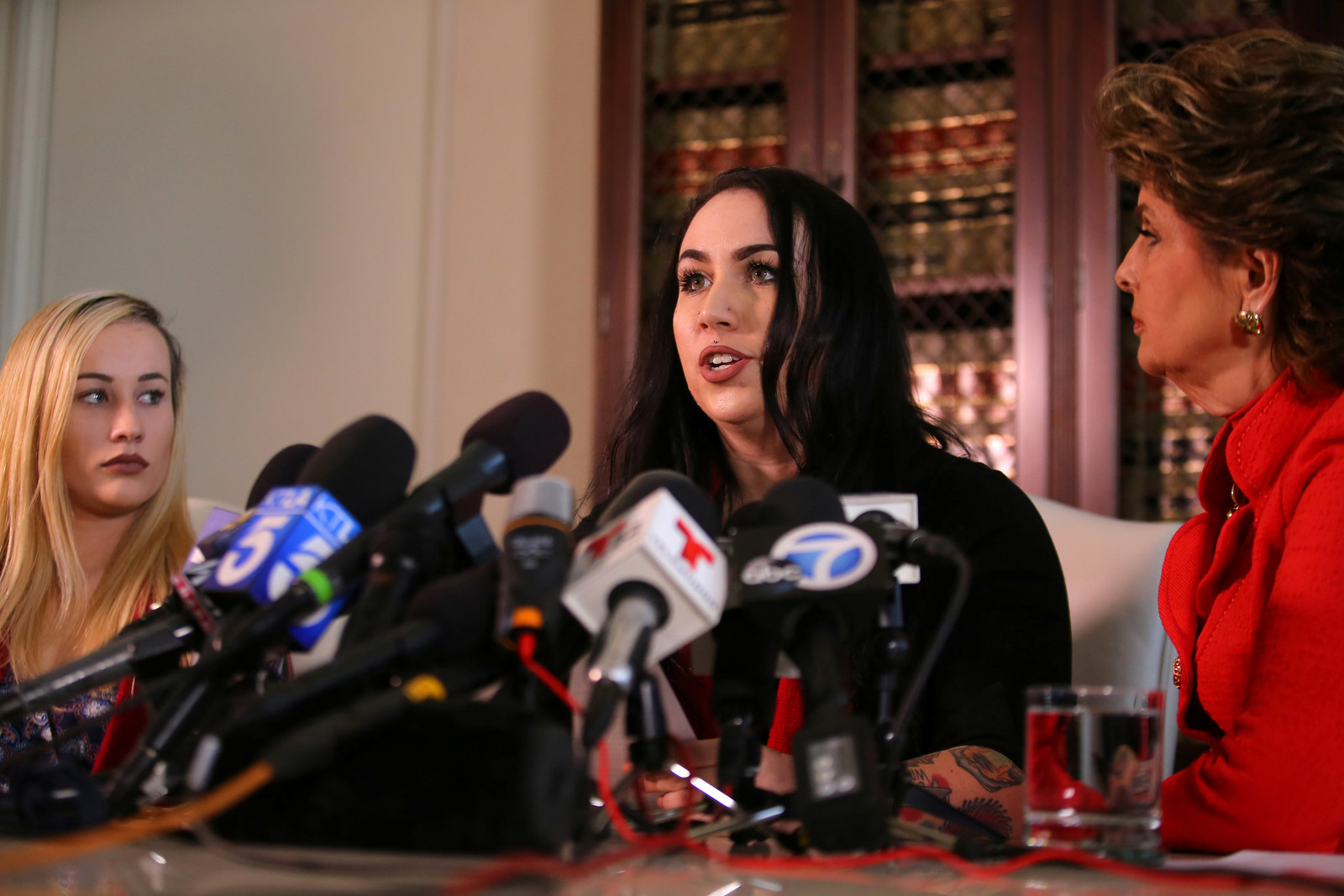 So far, a "small number" of victims have come forward to say their photos were posted in Marines United — a number that doesn't reflect the scope of the photographs, Neller said. NCIS has also received 53 tips that it is following up on, he told senators.
"Victims were afraid to come forward, because if they came forward they were going to be attacked tenfold on social media, again," he said. "I think for those who do not participate in this domain, I think we were ignorant. I am not ignorant anymore."
Neller added that Facebook and other sites have been cooperative when the military has asked inappropriate or harassing posts be taken down. But, he added, the posters just move somewhere else.
The social media posts are ultimately a symptom, not the disease, he added.
"I can't protect people necessarily on social media," he said. "I can ensure the chain of command is going to take action."