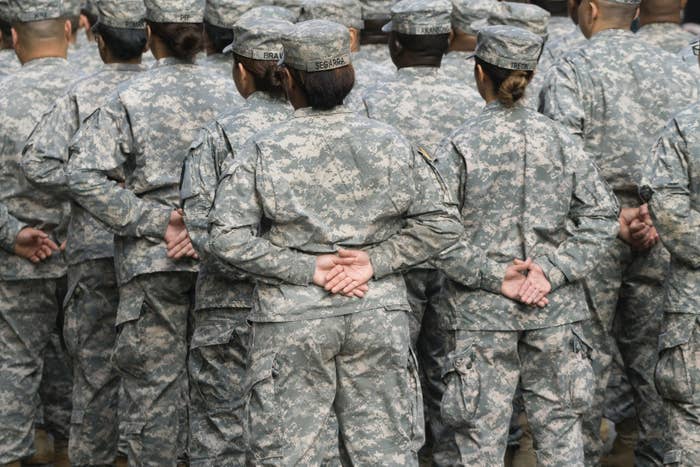 Revenge porn is now specifically banned in the US Navy Regulations, the document that outlines lawful orders for Marines and Navy personnel.
An update was announced Tuesday that bans distributing an "intimate image" without the subject of the photo's consent. A violation requires there be the intent to humiliate, harass, or threaten that person — or a reckless disregard that they would face humiliation, threats, or harassment.
The change comes after revelations about Marines United, a closed Facebook page where thousands of active and retired Marines reportedly shared or had access to revenge porn involving women Marines. Other social media pages and sites showed similar activity across all branches of the military, and women in the photos have said they received harassment or threats as a result of the social media activity.
"The addition of Article 1168 'Nonconsensual distribution or broadcasting of an image' to Navy Regulations serves to underscore leadership's commitment to eliminating degrading behaviors that erode trust and weaken the Navy and Marine Corps Team," Rear Admiral Dawn Cutler told BuzzFeed News. "It provides commanders another tool to maintain good order and discipline by holding sailors and Marines accountable for inappropriate conduct in the nonconsensual sharing of intimate imagery."
The new article went into effect immediately, and depending on a case's circumstance, violators will face consequences ranging from administrative actions to criminal punishment.
"This article adds the potential charge of Article 92 'Failure to obey order or regulation' to the possible charges that can be used against an alleged perpetrator," Cutler said. "Each case of alleged misconduct will be evaluated on its own facts and circumstances."
So far, 15 active-duty service members have been identified who could face felony-level charges, military officials have said. Another 12 civilians could also face felony charges, and more people could be identified as the investigation continues.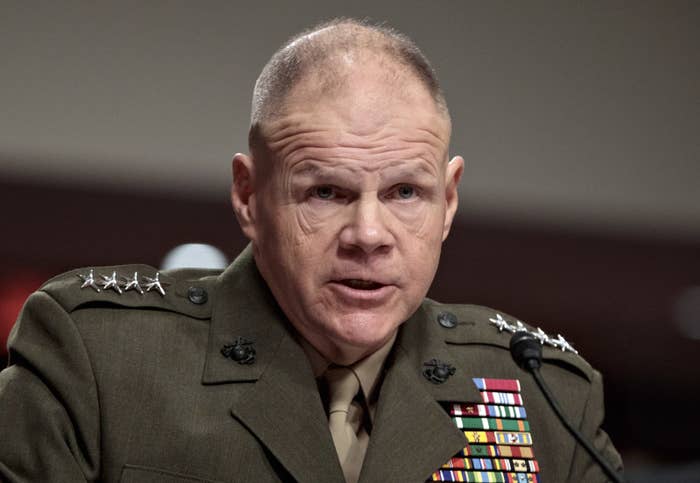 In a hearing before the Senate Armed Services Committee in March, Gen. Robert Neller said the activities in Marines United and other social media were against military policy and order. But, he said, he believed leadership had previously focused more on issues including sexual assault and alcohol abuse — failing to see the extent of the problem regarding revenge porn and online harassment.
"I think for those who do not participate in this domain, I think we were ignorant," he said. "I am not ignorant anymore."
At that time, Neller said an article in the Uniform Code of Military Justice relating to taking photos without consent, as well as another relating to good order and discipline would provide tools for the military to seek consequences for obscene and denigrating posts in Marines United. Article 120c bans sharing a photo or video of a person without their consent — but it does not specifically address a photo taken with consent, then shared publicly without it.
Sen. Elizabeth Warren suggested the Uniform Code was in need of an update, an action that would fall to Congress. A bill that would do that has been introduced in the House of Representatives.
"We can play digital whack-a-mole, but we will be losing until we have better tools to prosecute those who are responsible," Warren said.
Neller said he agreed.
"I think that would be helpful in the accountability process," he said.
UPDATE
A previous version of this story included edited images that purported to show women service members.