Rescuers Free 19 Manatees Stuck In A Florida Drainage Pipe
Wildlife experts in Florida believe the manatees entered the pipe in search of fresh, warm water.
A rescue crew worked late in the night Monday to free 19 manatees stuck in a drainage pipe in a residential neighborhood in Satellite Beach, Florida.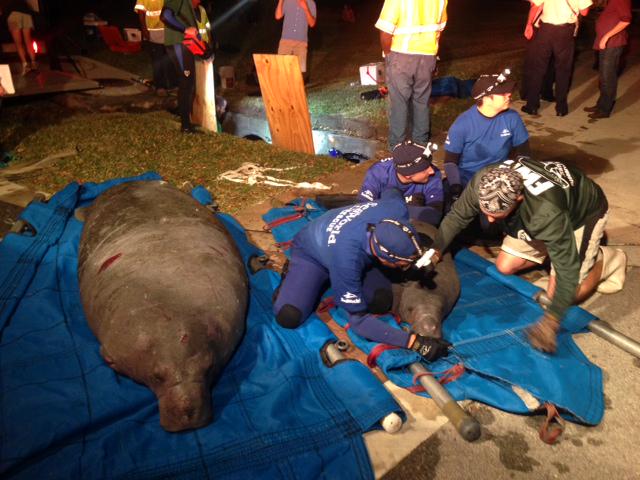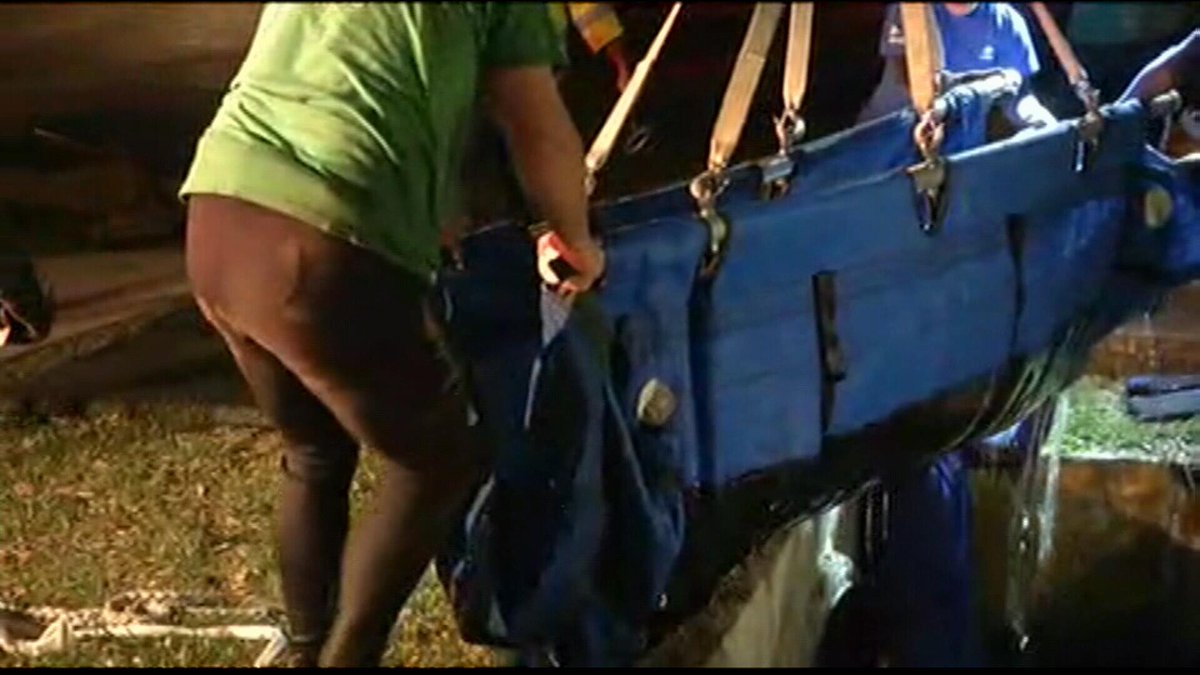 The Florida Fish and Wildlife Conservation Commission said the marine mammals likely followed each other into the pipe as they sought fresh water as well as warmer temperatures, Florida Today reported.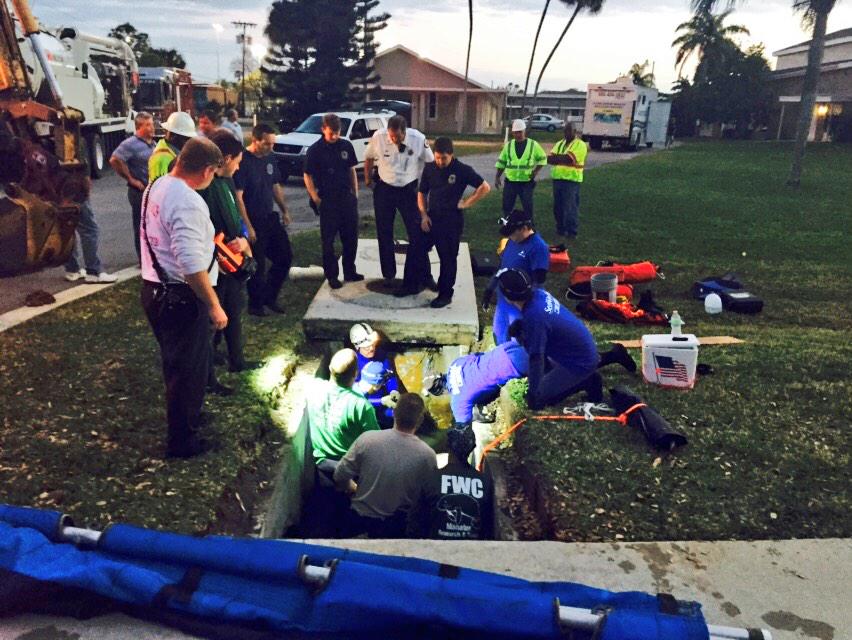 "It's been cold lately and these canals are all filled with manatees,'' Satellite Beach Fire Chief Don Hughes told the site. "I wouldn't even begin to venture a guess as to how they got into the drainage pipes. They will go wherever there's warm water."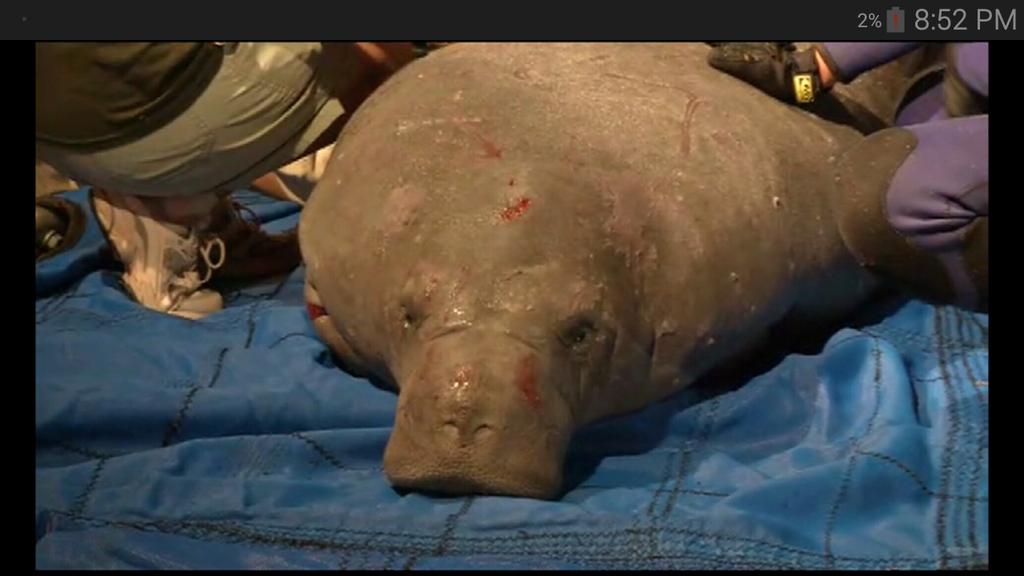 Backhoes equipped with slings were on the scene to lift the animals out as necessary, and rescuers were also working to guide them back toward open water.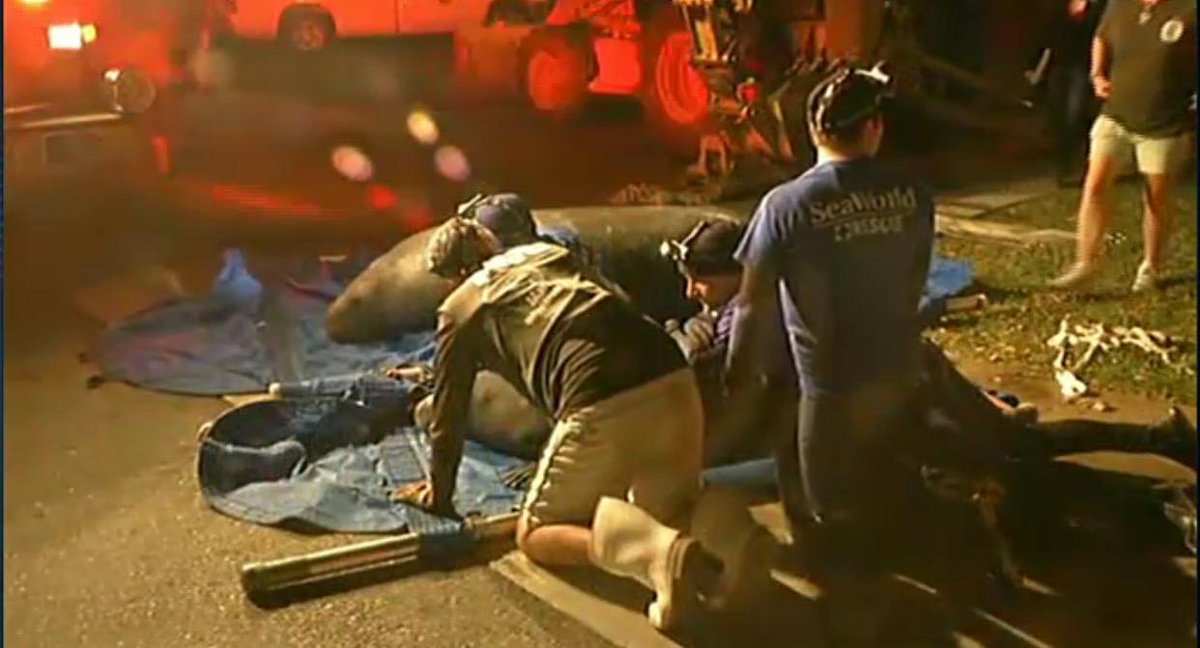 Rescuers from SeaWorld joined the fish and wildlife commission in the operation.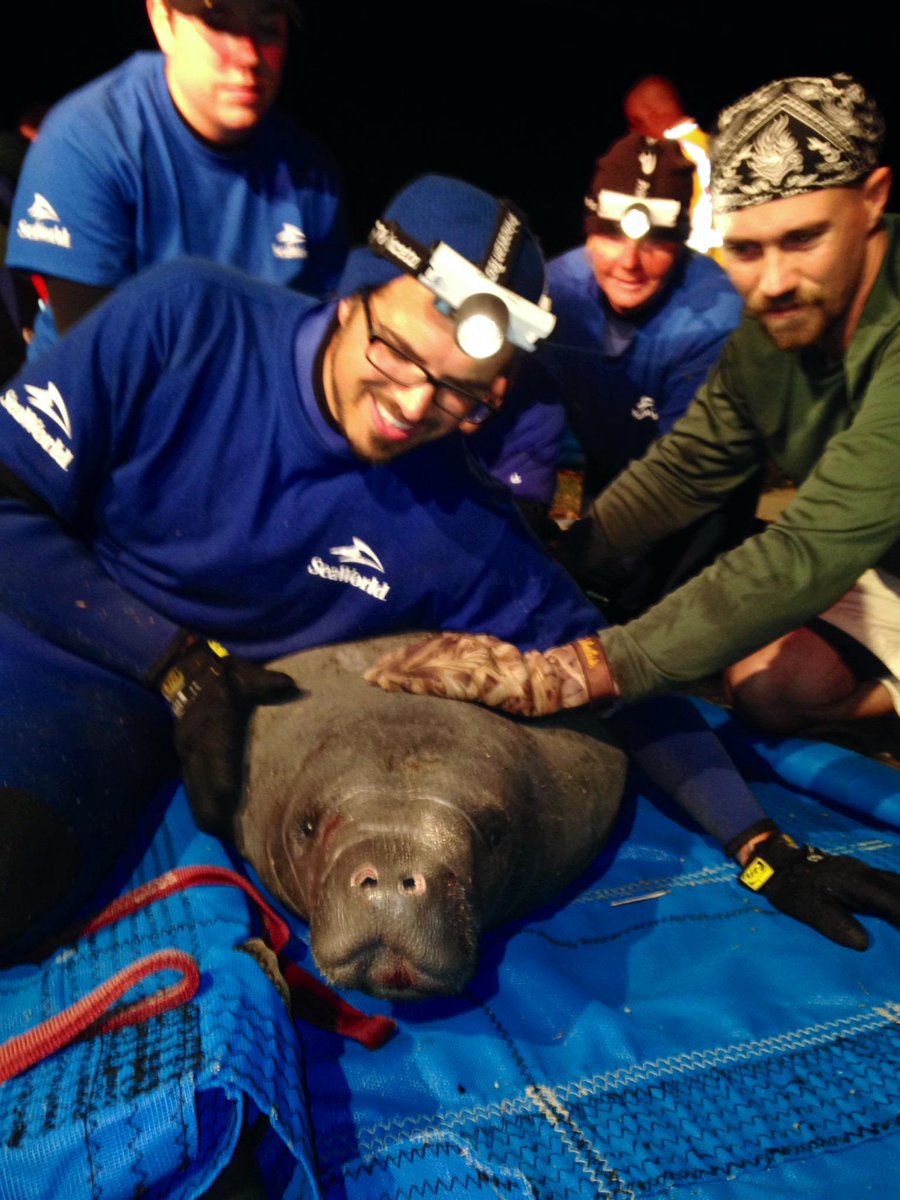 After a long night of rescues, all 19 manatees were successfully freed from the drain.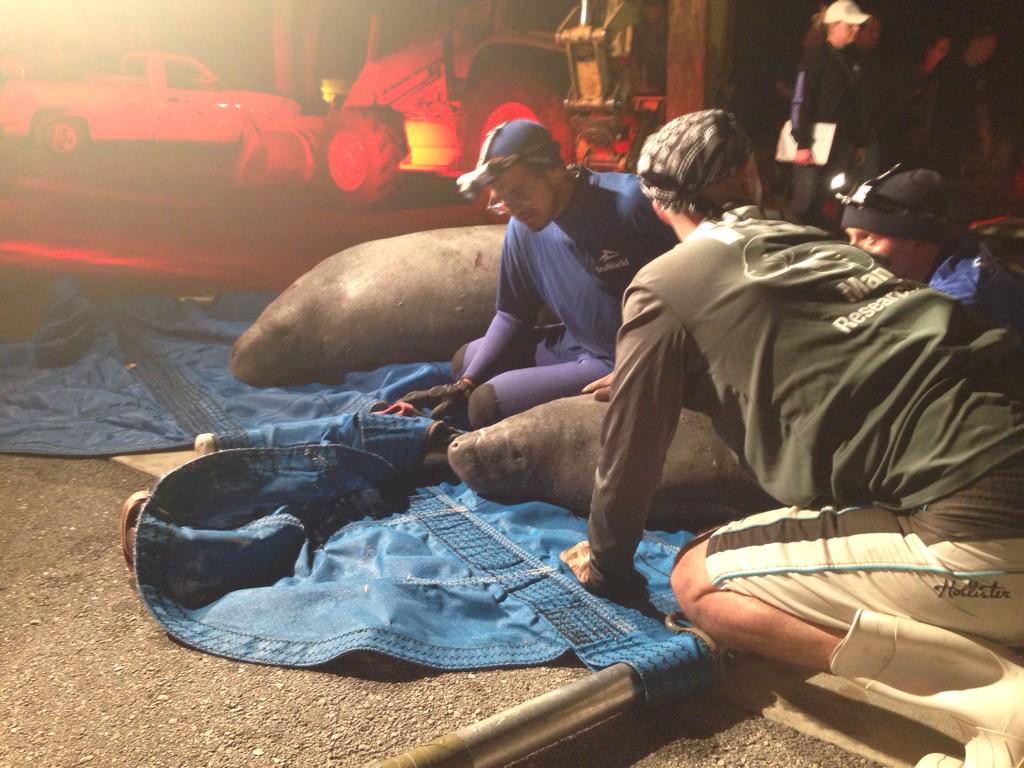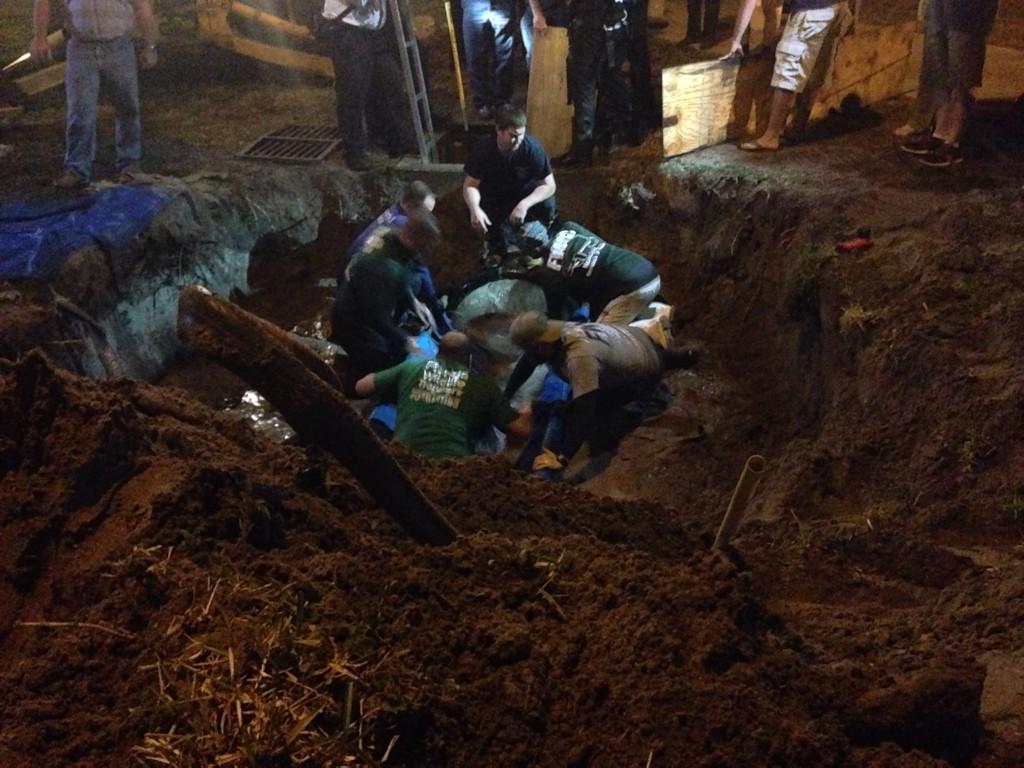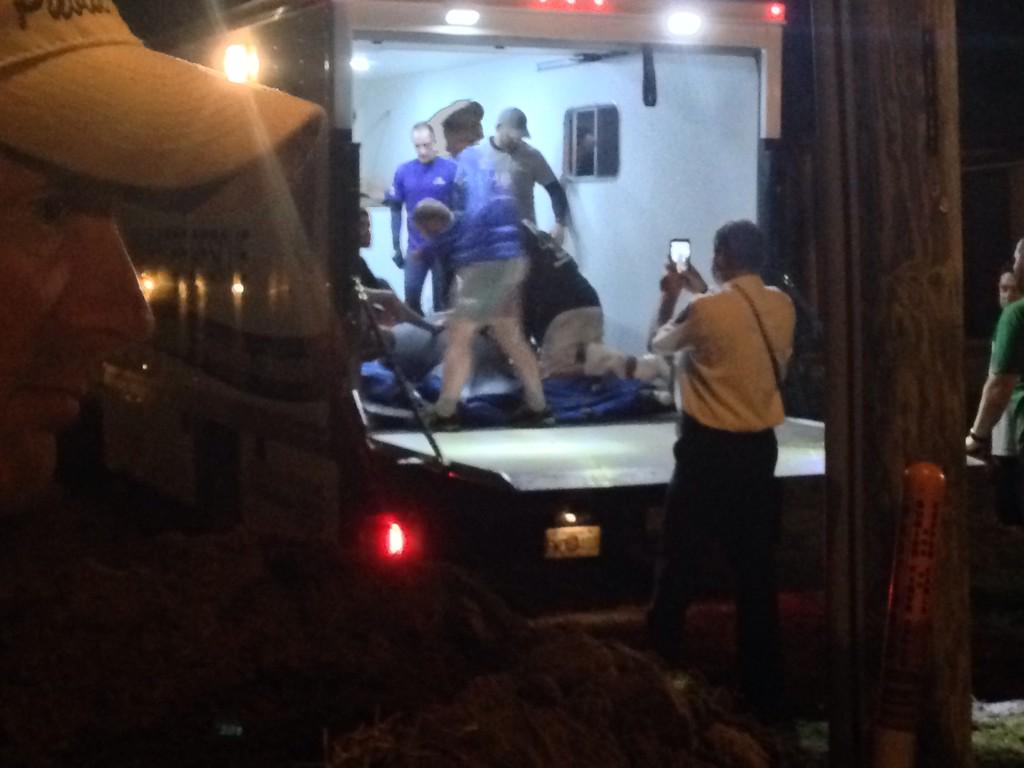 The freed animals were released back into the wild, while others managed to escape on their own.