A Republican leader is seeking answers about security at President Trump's Mar-a-Lago golf club after photos posted on social media showed Trump responding to a national security crisis over the weekend from the middle of the club's dining room.
Rep. Jason Chaffetz, the chair of the House Oversight Committee, sent a letter on Tuesday to Reince Priebus, Trump's chief of staff. The Utah Republican acknowledged the White House's statement that no classified information had been discussed in the dining room.
"Nevertheless, discussions with foreign leaders regarding international missile tests, and documents used to support those discussions, are presumptively sensitive," Chaffetz wrote.
On Saturday, Trump was eating with Japan Prime Minister Shinzo Abe in the Mar-A-Lago dining room when North Korea fired a missile in the direction of Japan. Trump has called the Palm Beach, Florida, golf club his "winter White House," but it's open to paying members of the public as well attendees of fundraisers and weddings.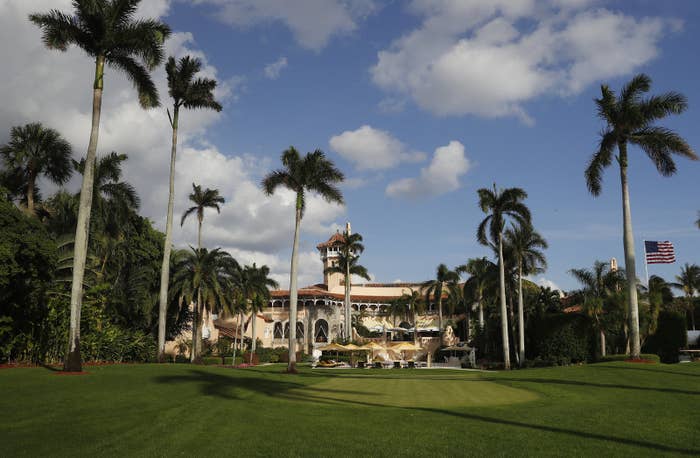 One club member posted photos from the "center of the action" of Trump surrounded by staff, making phone calls, and reviewing documents — illuminated by cell phone flashlight.
That sparked security fears, though press secretary Sean Spicer said that Trump had been briefed on classified information before and after dinner away from the public in what's called a secure compartmented information facility, or SCIF. Chaffetz said Tuesday that Congress deserves to know more about security at Mar-a-Lago, specifically:
What documents were reviewed at the dinner table, and if they were classified or sensitive

If any classified information was discussed in the Mar-a-Lago common areas
If and how guests and employees are vetted to make sure they're not spies
How sensitive information is protected at Mar-a-Lago, beyond the SCIF
Chaffetz set a deadline for answers from the White House of Feb. 28.