Match-Fixing Suspicions Raised At Australian Open
Betting was suspended for a mixed doubles match on Sunday after a major gambling website reported detecting irregular patterns that indicated possible fraud.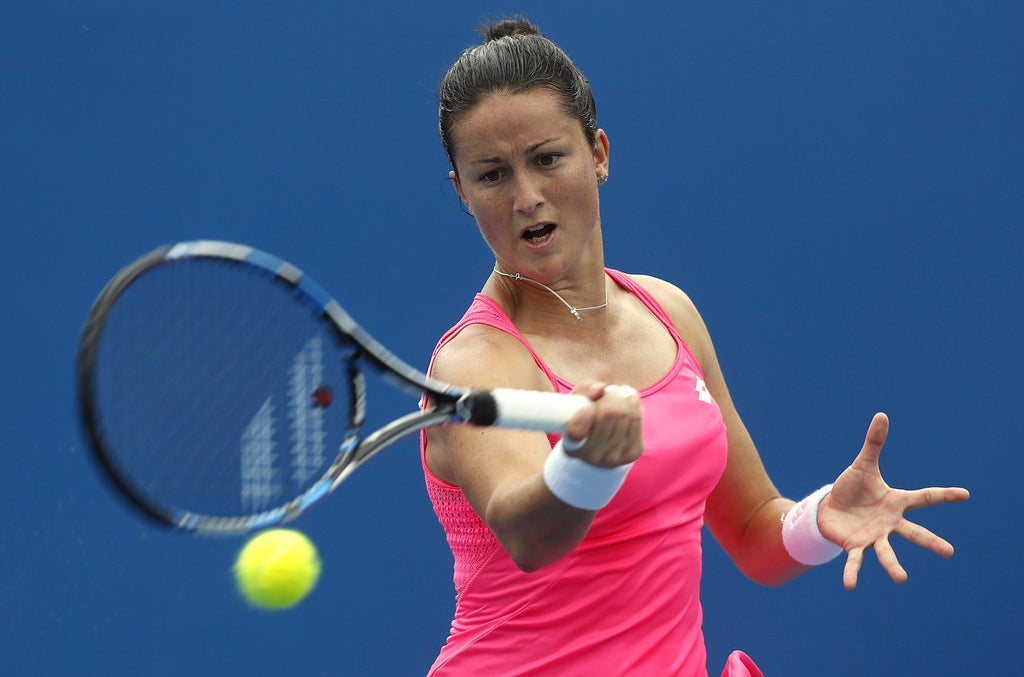 A major gambling website on Sunday suspending betting on an Australian Open match after irregular patterns raised suspicions that it had been fixed.
Pinnacle Sports, one of the world's largest online gaming sites, said in a statement to BuzzFeed News that unusually large amounts of money poured in for the Melbourne match, which featured little-known players Andrea Hlavackova and Lukasz Kubot against Spain's Lara Arruabarrena and David Marrero.
"We have sophisticated mechanisms for detecting irregular betting, and where these are triggered, we are duty bound by our own policies to act fast, and protect our customers," the company said.
Pinnacle Sports added that it was not drawing any conclusions about the players or the circumstances, but planned to share its findings with sports governing officials.
Hlavackova and Kubot won the match 6-0, 6-3, with the first set lasting only 20 minutes.
Sunday's match came just days after a BuzzFeed News and BBC investigation showed evidence suggesting match-fixing has run rampant in the sport for years with little action on the part of tennis officials.
The head of Pinnacle Sports, Marco Blume, told the New York Times that the match should have been an obscure contest with little money wagered. Instead, he said, money poured in, mostly for Hlavackova and Kubot — an indication the match was rigged and prompting Pinnacle Sports to suspend betting.
"We saw a small number of people placing a large amount of money," Blume said.
Odds comparison site Odds Portal showed the odds for the match fluctuating before Pinnacle suspended its betting.
The website's chief said police were informed of the matter.
On the Australian Open's YouTube channel, highlights of the match were posted.
"Andrea Hlavackova and Lukasz Kubot defeated Lara Arruabarrena and David Marrero without too much trouble in their first match," the video description read.
Marrero blamed the loss on his knee, the Times reported.