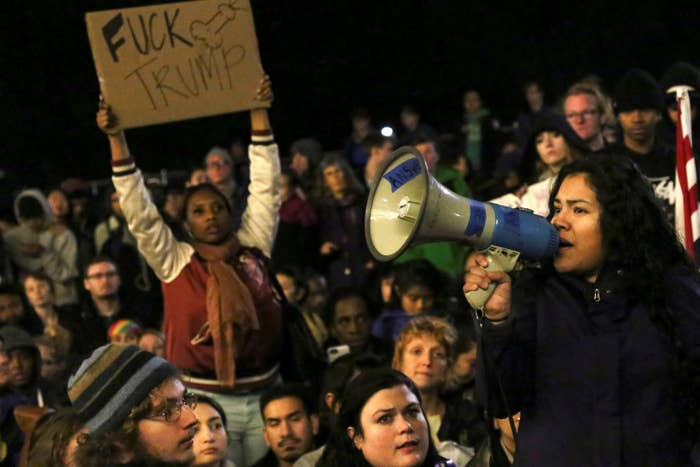 In more than 20 cities around the country demonstrations continued on Thursday and into Friday morning as thousands took placards and posters to their streets in protest of the result of the presidential election.
In one of the most contentious campaigns in living memory, former reality television star Donald Trump became the 45th president of the United States. The shocking win, unpredicted by the majority of the media and political commentators, continued to provoke anger in cities from New York to San Fransisco.
Shortly after the results were announced on Wednesday morning, thousands of people marched in New York, Chicago, San Francisco, Los Angeles, Portland, and Seattle.
On Thursday, the demonstrations continued. In New York, many in the crowd were college students. Protesters chanted "Love Trumps Hate," while some people in the crowd hugged each other.
Meanwhile, on the other side of the country, high school students walked out of class and took to the San Francisco streets. They chanted, "Love Trumps Hate" while blocking traffic.
Also in California, students at the University of Southern California and University of California, Los Angeles, gathered on campus to protest Trump. Later, crowds moved onto Interstate 10, shutting down traffic. And in Davis, students from the city's Senior High School walked out of class in a protest organized by the school's feminism club.
In Washington DC., protesters gathered outside the White House as Trump met with President Obama for the first time.
More than 500 people gathered to walk in protest along the central streets of Baltimore, a Baltimore Sun reporter tweeted, estimating the crowd at between 500 and 700 strong. One person was later arrested. Three people were detained and one was charged with failure to obey a lawful order from police, according to CBS.
On Thursday President-elect Trump tweeted "professional protesters, incited by the mainstream media" were taking to the streets. He added: "Very unfair!"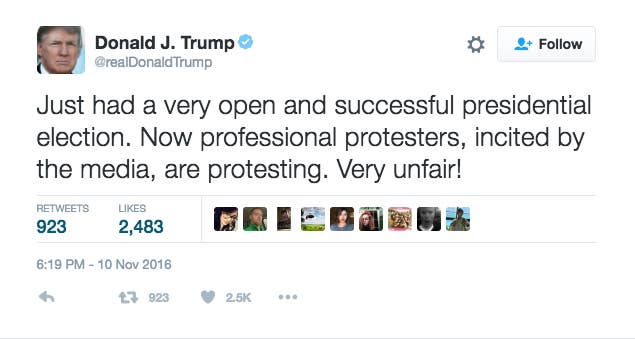 However, as protests continued in Portland, Los Angeles, Oakland, and other cities, he Trump changed his tune. "Love the fact that the small groups of protesters last night have passion for our great country," he tweeted early Friday morning.
One of the flash-points was in the Oregon city of Portland. Although the demonstration began peacefully, by late Thursday night into Friday evening, Portland police declared the protest a "riot" and called in riot officers. By Friday morning 26 people had been arrested by Portland police.
Protests also heated up in Oakland, California: dramatic photographs showing burning offices were quickly shared online. Estimates suggested that as many as 1,000 demonstrators faced off with officers in downtown Oakland, Thursday afternoon. Thirty people were arrested, and 11 were cited, during a rolling protest in which three officers were also hurt, CBS local reported.
In all, 21 cities saw protests on Thursday, leading into Friday morning.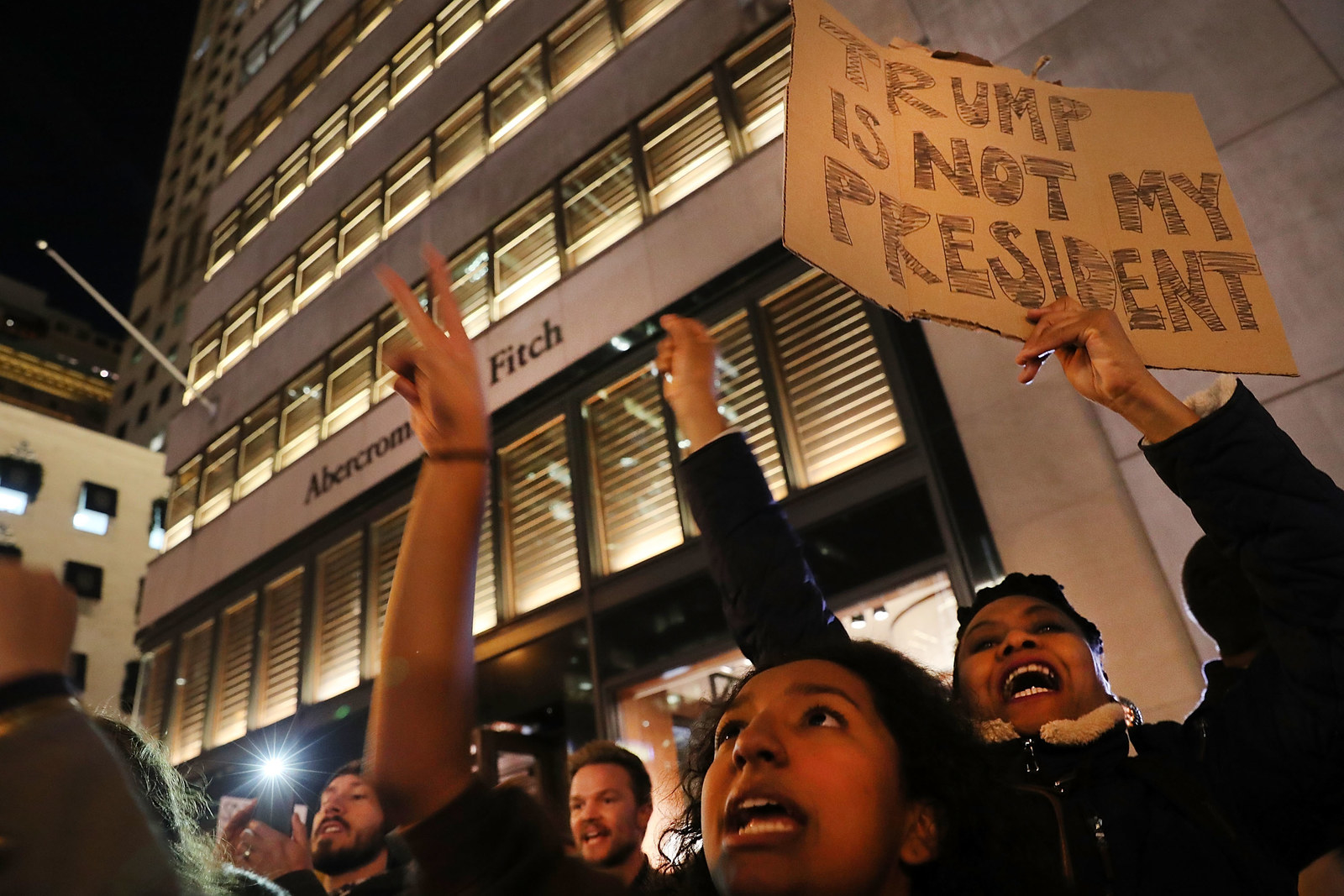 The images following are from New York City; Washington DC; San Fransisco; Philadelphia; and Los Angeles. As well as Dallas, and Houston, Texas; Atlanta, Georgia; Louisville, Kentucky; Baltimore, Maryland; Minneapolis, Minnesota; Davis, California; Milwaukee, Winsconsin; Denver, Colorado; Salt Lake City, Utah; New Orleans, Louisiana; Grand Rapids and Detroit, Michigan; and Birmingham, Alabama.
New York City, New York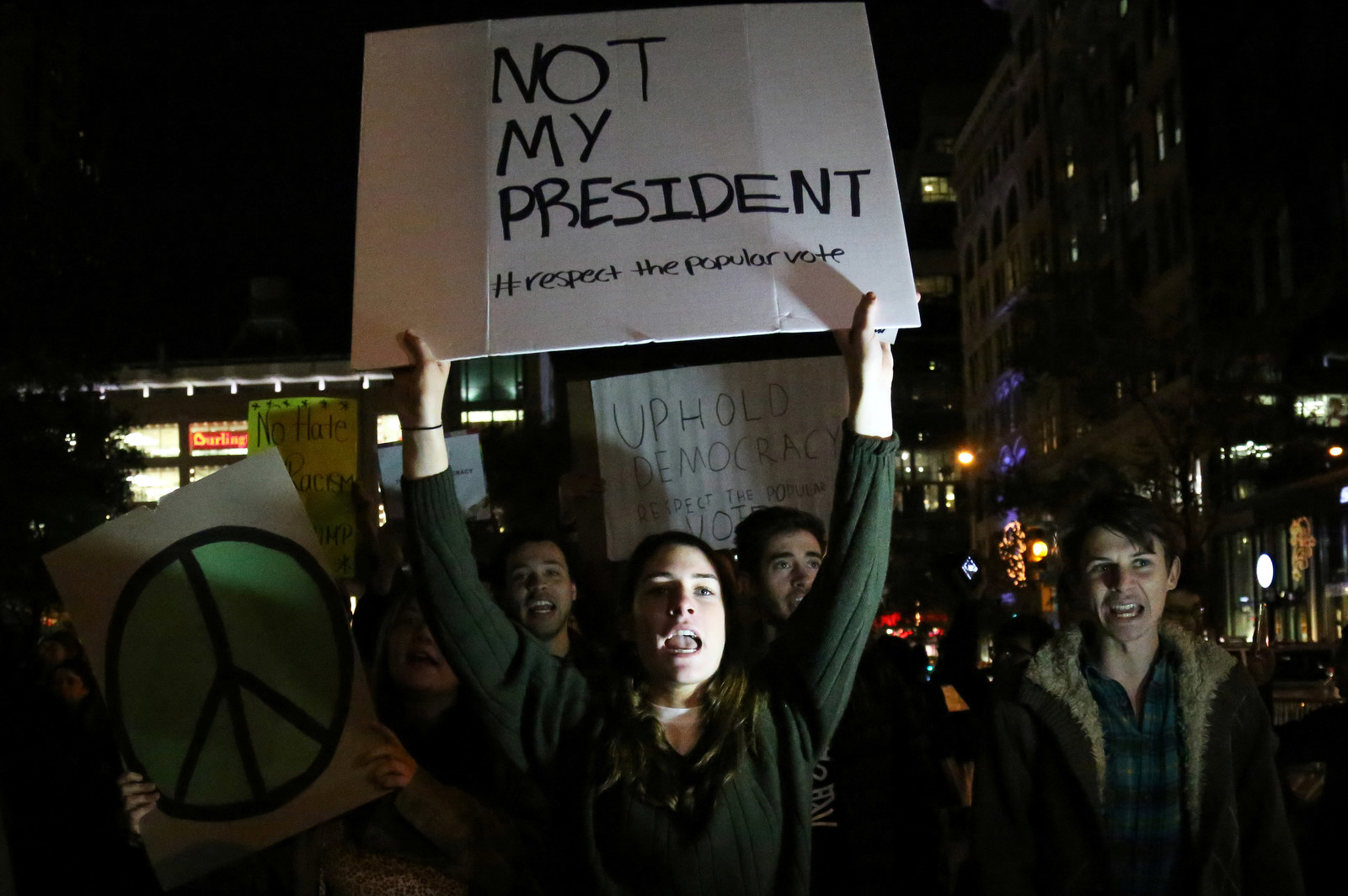 Oakland, California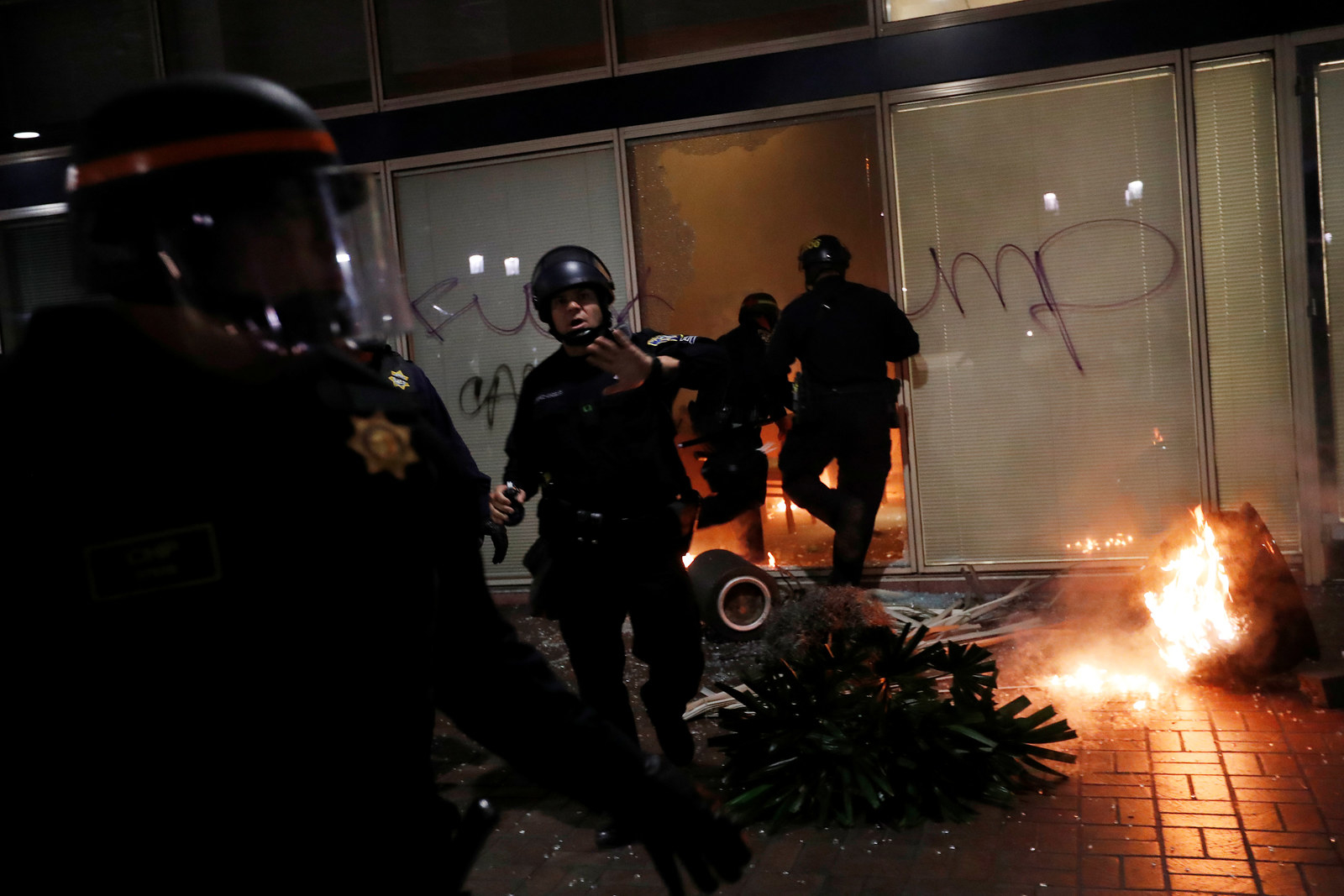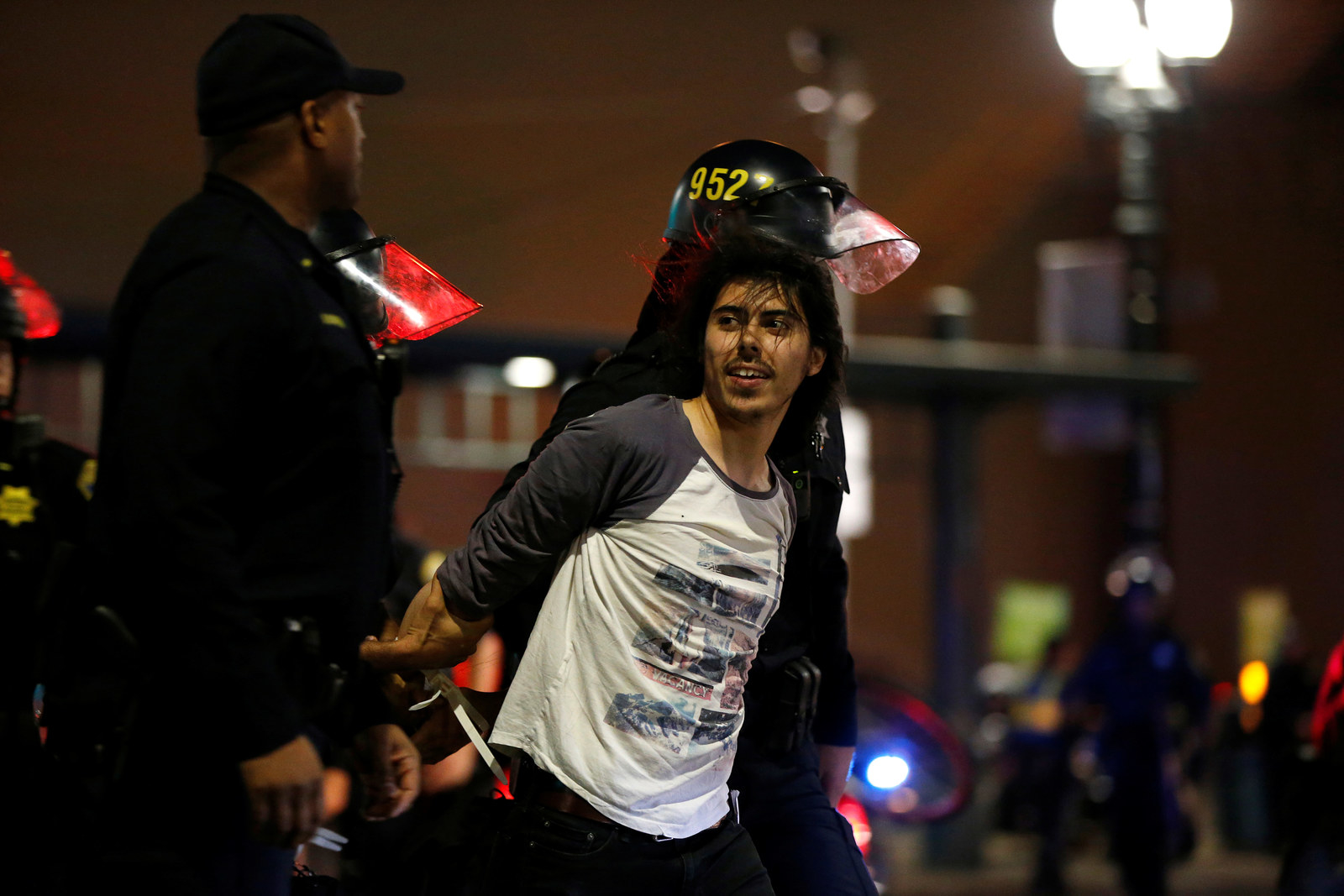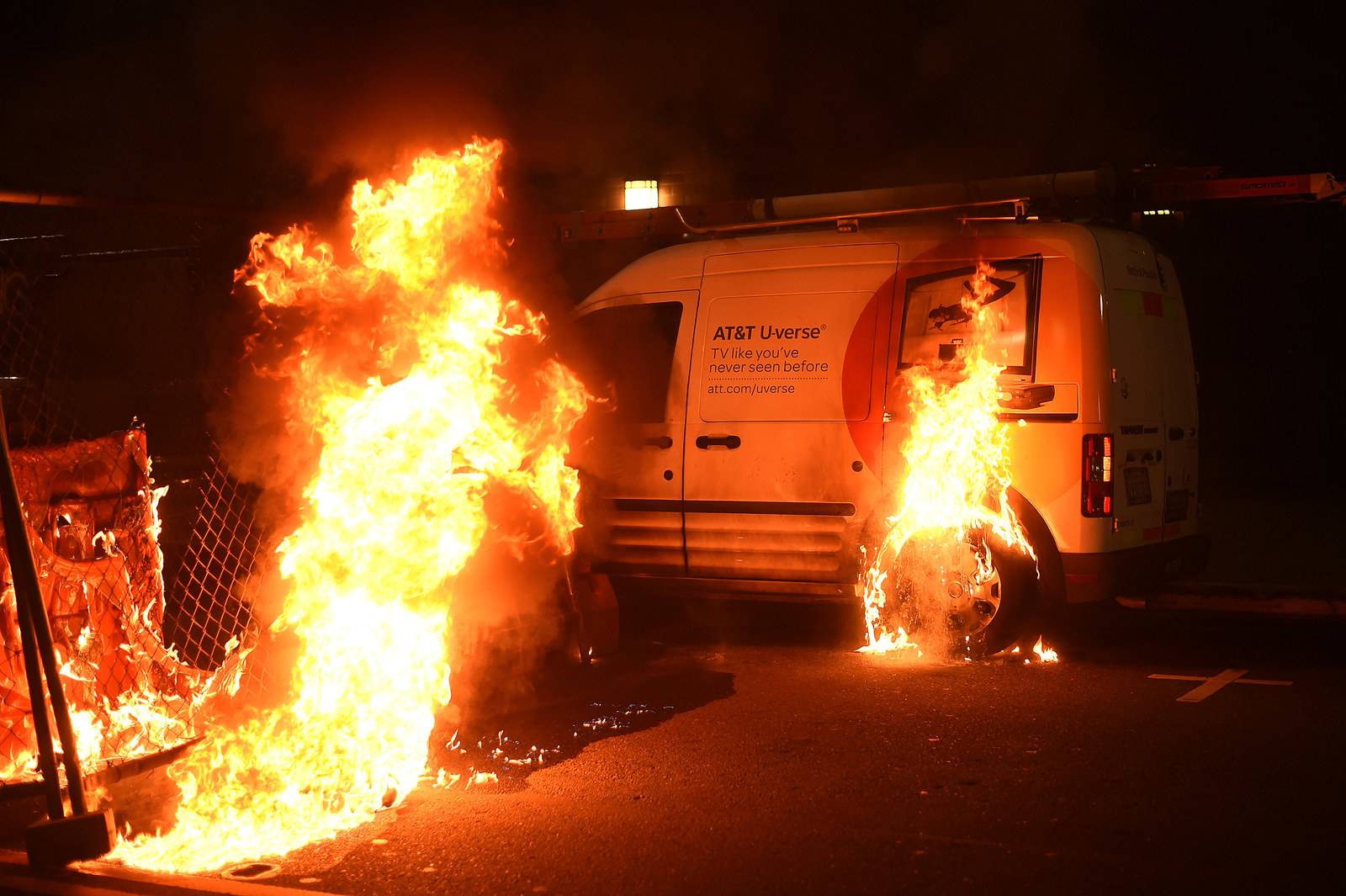 Washington, DC
Louisville, Kentucky
Los Angeles, California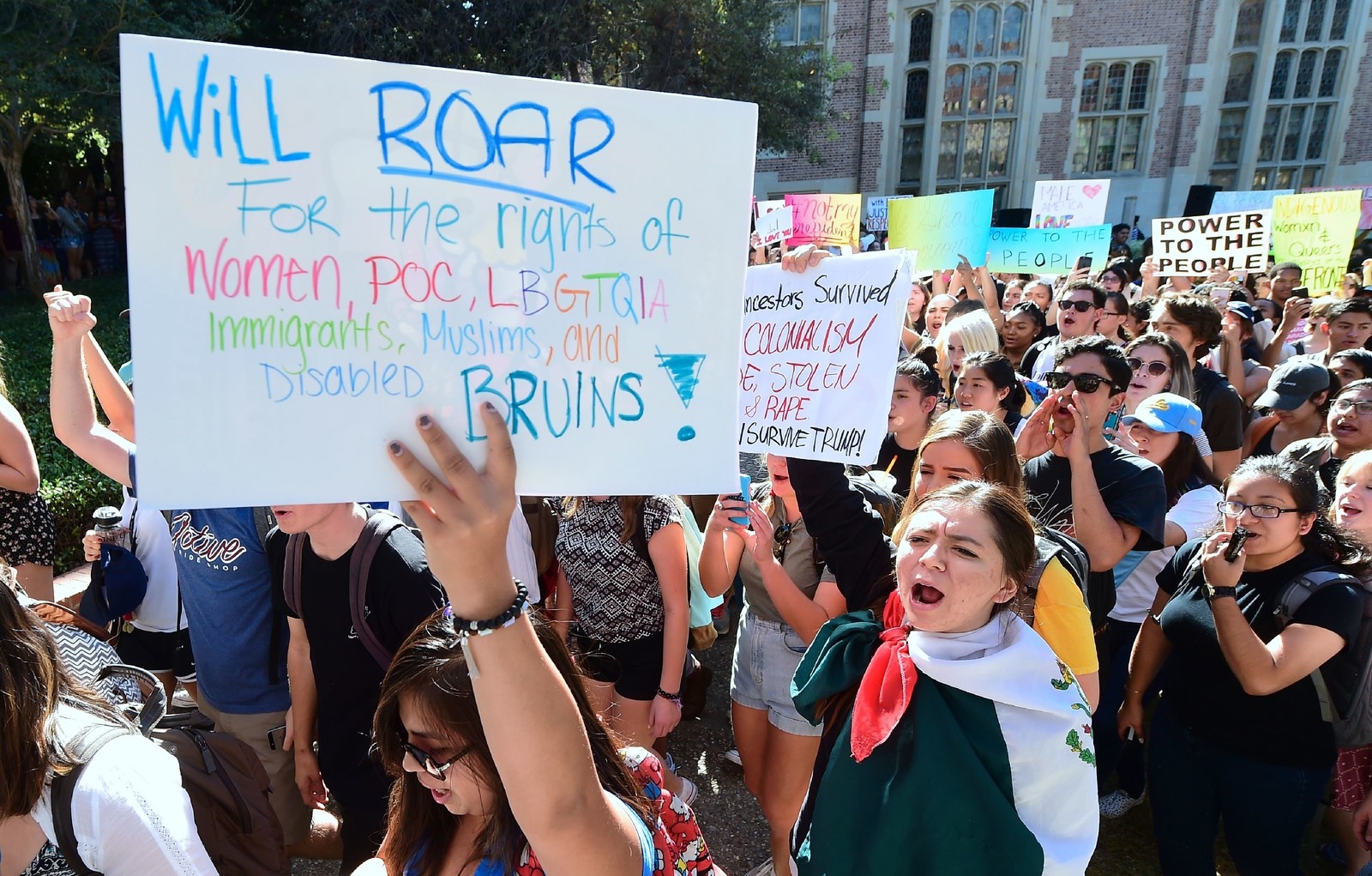 Baltimore, Maryland
Minneapolis, Minnesota
Portland, Oregon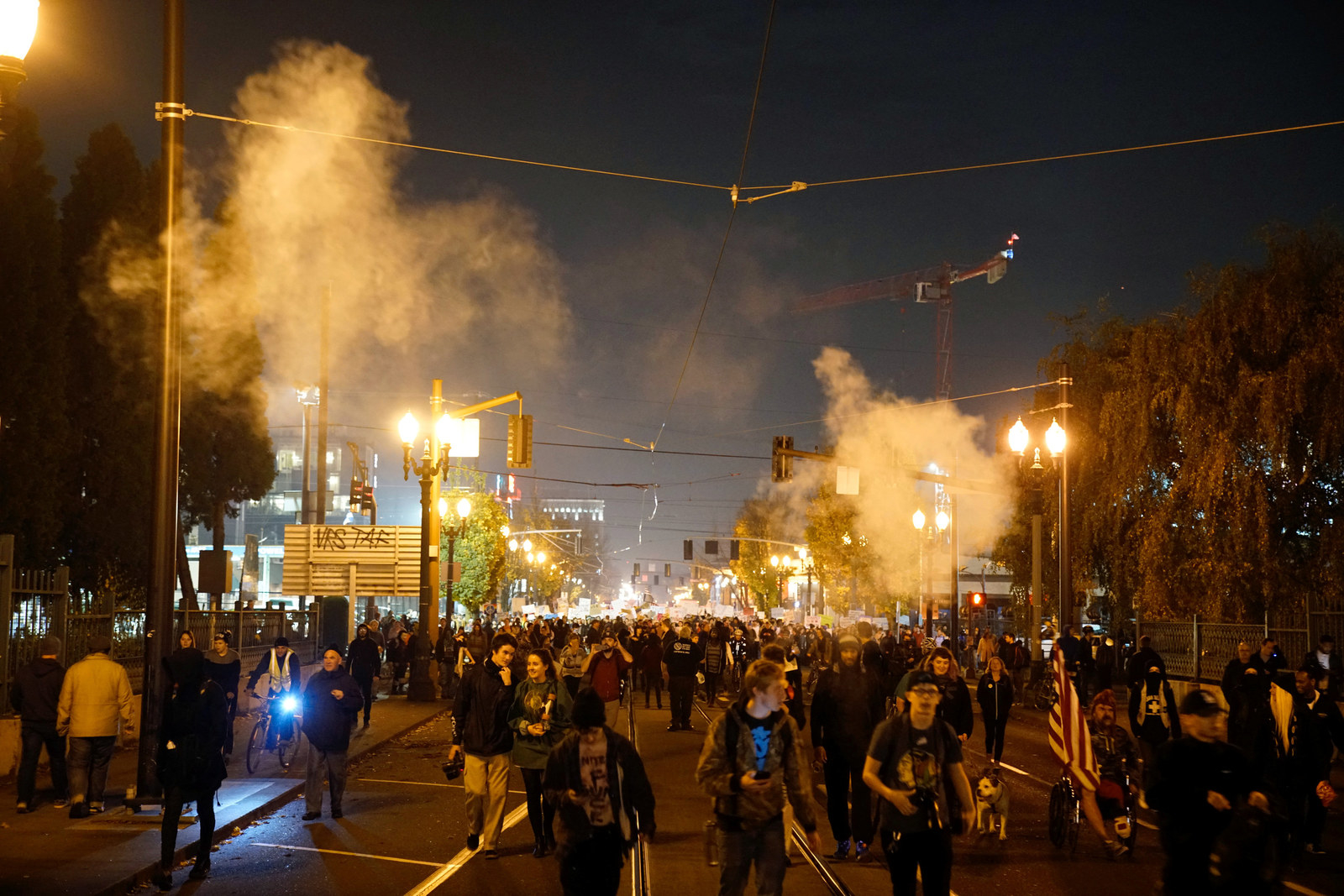 Milwaukee, Wisconsin
Salt Lake City, Utah
New Orleans, Louisiana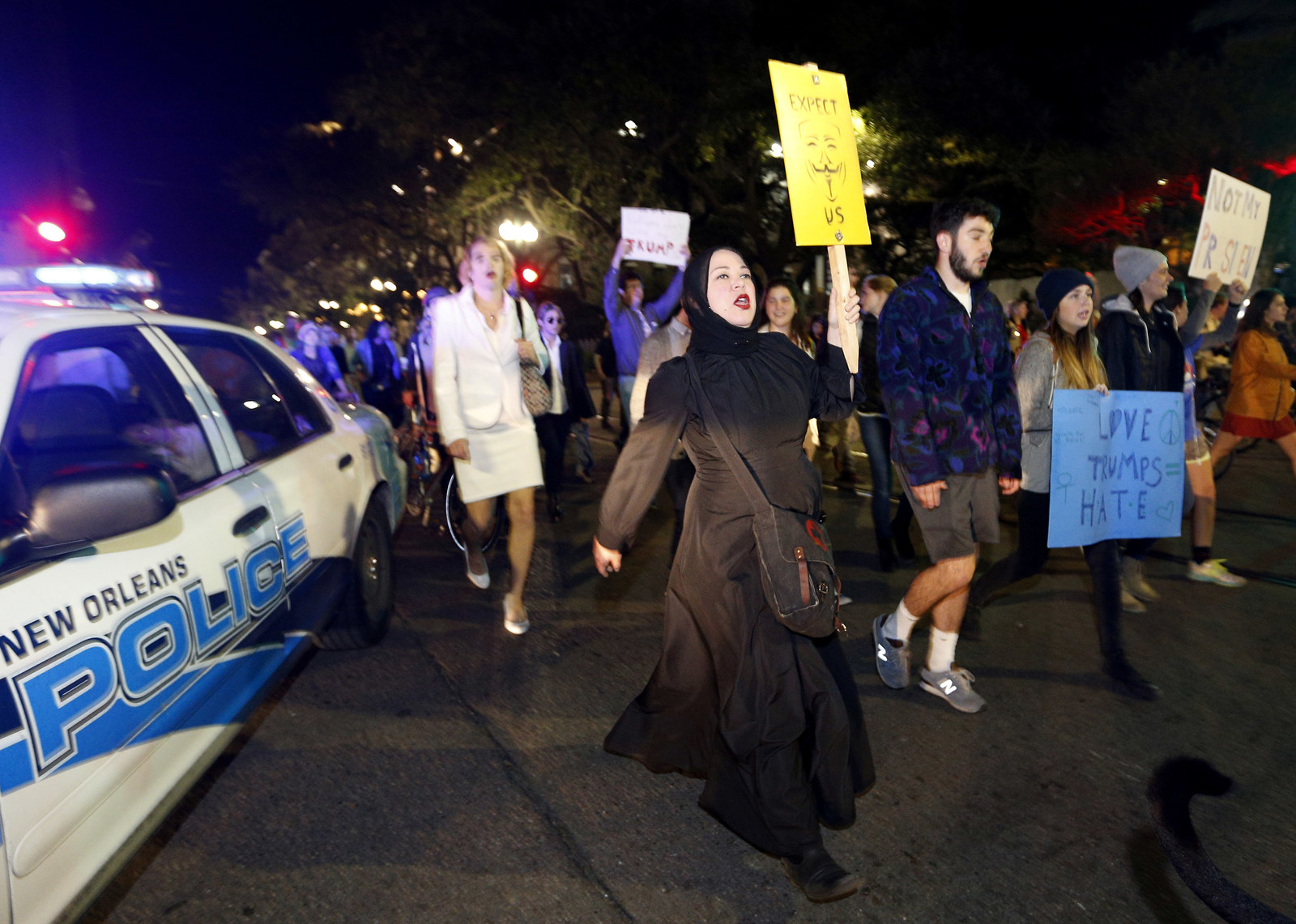 Grand Rapids, Michigan
Birmingham, Alabama
Houston, Texas