Family of the man fatally shot by police in El Cajon, California, said he was grieving the death of a friend and having a mental breakdown when they called 911 three times for help.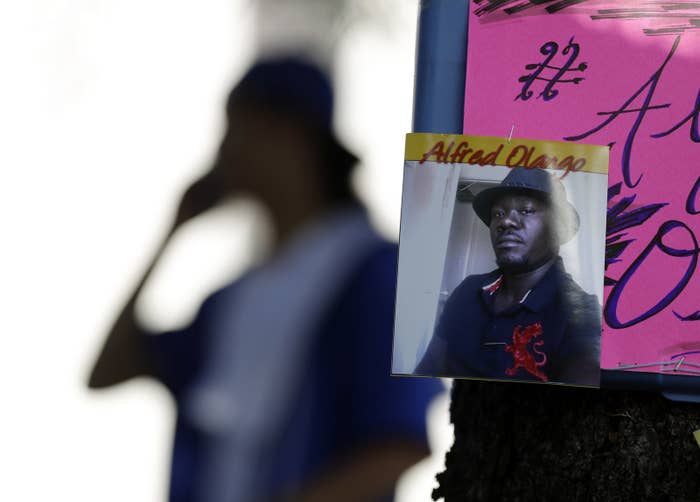 Olango's mother spoke passionately for justice and peace.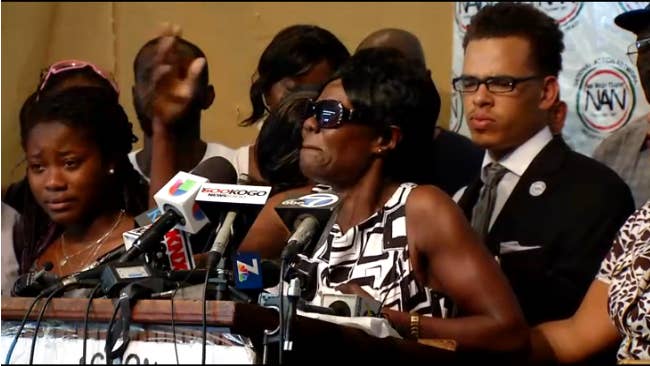 Olango was killed on Tuesday, and a Facebook Live video captured the minutes after the shooting. A woman can be heard screaming, "You killed my brother. I called for help!"
Olango was unarmed, and his death sparked protest.
Olango worked as a chef in nearby San Diego, according to a Facebook page that appeared to belong to him.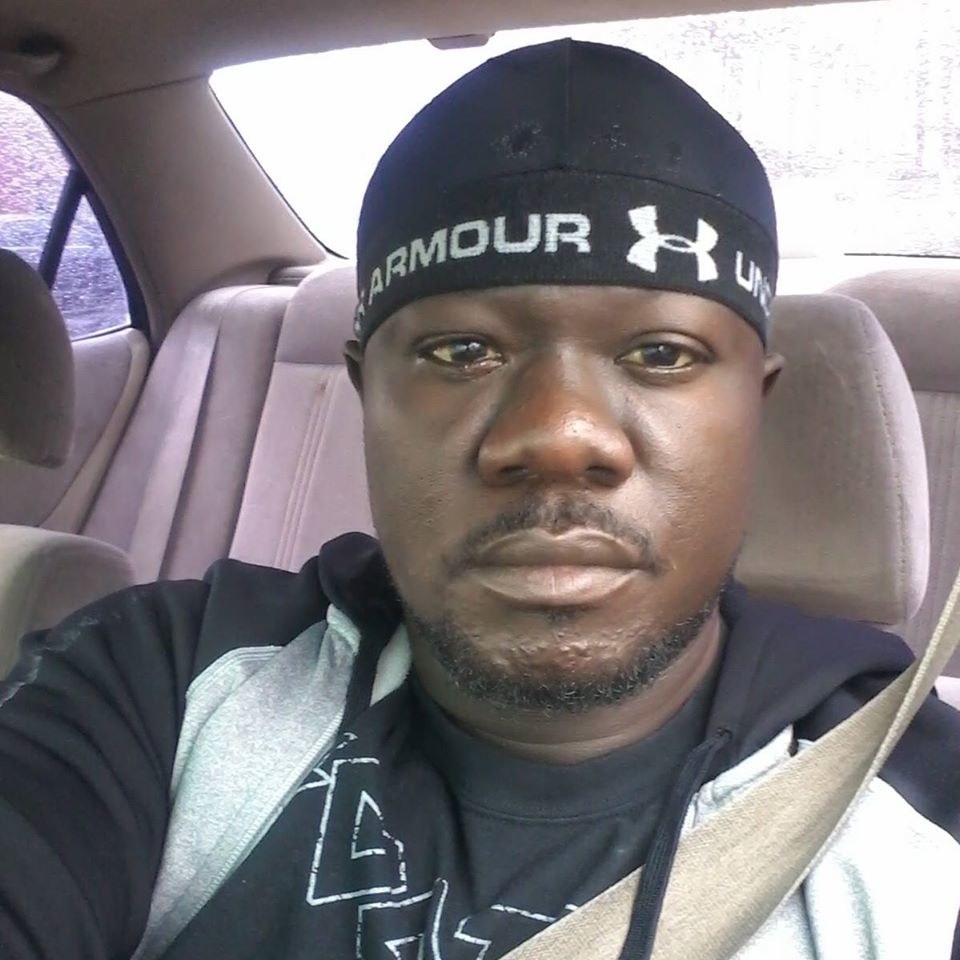 Police said Wednesday he was holding a 3-inch-long Smok TV4 mini vape device, along with a Pioneer 4 U box.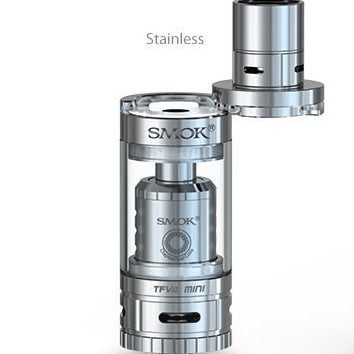 According to police, officers arrived after receiving a call from the man's sister that he was behaving erratically. The man did not comply with officers' commands, and he was shot, police said.
El Cajon Police Chief Jeff Davis said Tuesday night that the man put his hands in his pants pockets and later pulled out an object, "placed both hands together on it and extended it towards the officers," and took a shooting stance. In response, one officer fired a Taser, while the officer who had the object pointed at him fired his gun.
Later on Tuesday, El Cajon Police Department released a statement giving a more detailed account of the incident:
The subject refused multiple instructions by the first officer on scene to remove his concealed hand from in his pocket. Because the subject did not comply the officer drew his firearm and pointed it at the subject while continuing to give him instructions to remove his hand from his pocket.

The second responding officer arrived on scene and immediately prepared to deploy a less lethal electronic control device while the other officer covered.

The subject paced back and forth while officers tried to talk to him. At one point, the subject rapidly drew an object from his front pants pocket, placed both hands together and extended them rapidly toward the officer taking up what appeared to be a shooting stance. At this time, the officer with the electronic control device discharged his weapon. Simultaneously, the officer with the firearm discharged his weapon several times, striking the subject.
Police also released this image from a witness video of the incident.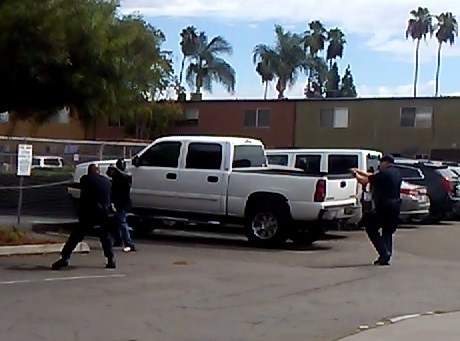 The two officers who were involved in the incident have over 20 years in service, Davis said. They were placed on administrative leave, which is standard protocol.
On Wednesday, El Cajon Mayor Bill Wells confirmed one of them was Officer Richard Gonsalves, who made local headlines last month after a fellow officer sued him, alleging he created a hostile work environment after she complained about sexual harassment.
Olango had served time in a federal prison. In 2006, he pleaded guilty to being a felon in possession of a 9mm handgun. He was sentenced to at least three years in prison. In 1999, he had been convicted of receiving stolen property, and in 2001, he was convicted of selling controlled substances, according to court records.
Immigration officials said Thursday they twice attempted to deport Olango.
In a statement, US Immigration and Customs Enforcement (ICE) said they tried to deport 38-year-old Alfred Olango in 2002 and 2009 following the separate criminal convictions, but were unable to because the Ugandan government refused to provide travel documents.
A 2003 court ruling found that ICE can't hold foreign nationals set for deportation for more than six months if their removal can't occur within the foreseeable future.
ICE said Olango arrived in the US as a refugee in 1991. His conviction of transporting and selling narcotics prompted the first deportation attempt. In 2009, he was returned to ICE custody after serving time in prison related to the firearms charge.
After his release, he reported to ICE up until February 2015, when he didn't show up for an appointment.
Protests continued on Wednesday, and El Cajon's mayor said the city was supportive of residents' First Amendment rights.