Obama: Climate Change Agreement Is A Turning Point For The World
"We came together around a strong agreement the world needed," President Barack Obama said Saturday. "We met the moment."
President Barack Obama on Saturday called the historic climate change agreement reached in Paris a "turning point for the world" that would provide the framework to save the planet.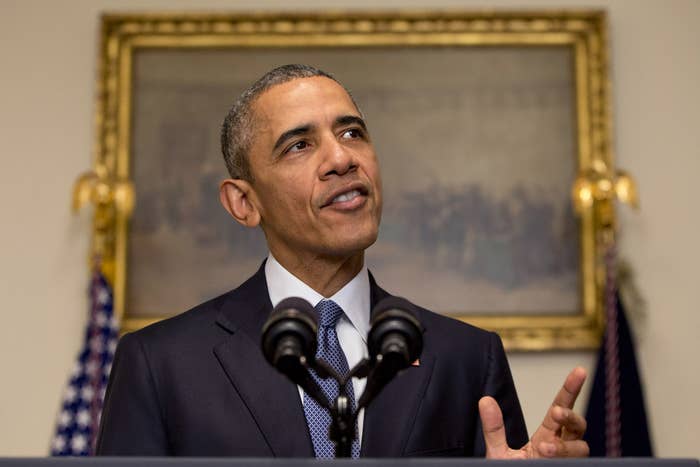 The deal reached between more than 190 countries on Saturday was decades in the making and marked a global effort to stop human-induced climate change.
The countries agreed that greenhouse gas emissions should peak "as soon as possible," and developed countries agreed to provide significant resources toward the worldwide effort.
Obama attributed the deal, which previous climate change meetings had failed to reach, to American leadership. He pointed to U.S. standards for power plant emissions, plus the creation of jobs in the wind and solar industries, as well as a recent climate change agreement between the U.S. and China.
"That accomplishment encouraged dozens and dozens of other nations to set their own ambitious climate targets, and that was the foundation of success in Paris," Obama said.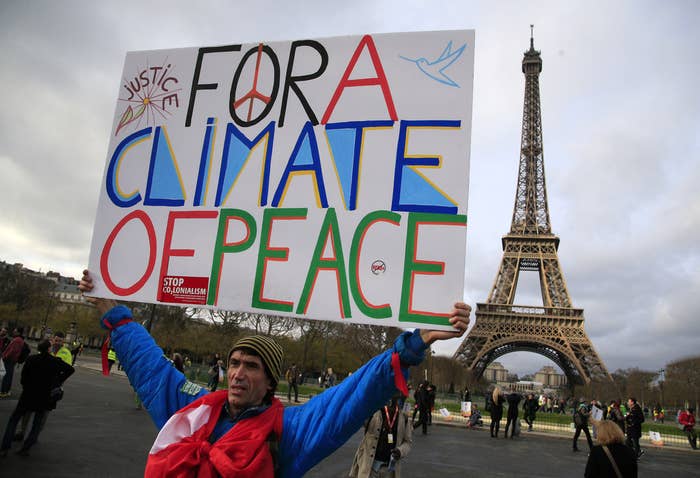 Under the deal, the countries will try to keep global temperature rises to within 1.5 degrees Celsius, compared to pre-industrial levels. The goal is an aggressive one, and the countries will review their plans and progress periodically.
Obama noted that the agreement is not perfect, but it provides a framework for long-term work on climate change.
"We cannot be complacent because of this agreement," he said. "The problem's not solved because of this accord."
The president added that fully addressing the problem of climate change would not be easy. He expected, however, that Saturday's agreement would inspire more efforts within the private sector and the scientific community to invest in solving the problem, along with the world's governments.
"This agreement sends a powerful signal that the world is committed to a low-carbon future," he said.
Ultimately, the measure of Saturday's agreement will be cleaner air and water, as well as a more sustainable future for new generations, he said.
"Today, thanks to strong, principled American leadership, that's the world that we'll leave to our children," he said. "A world that is more safe and secure, more prosperous and more free."