President Obama Offers Advice To Trump, Democrats
Bottom line: Do what's best for the American people, Obama said at a wide-ranging press conference in Peru.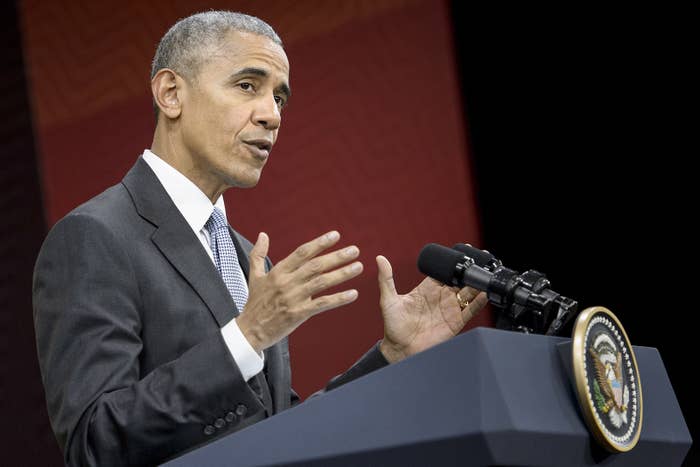 President Obama urged his fellow Democrats and President-elect Donald Trump to focus on American ideals in the coming years — for the benefit of Americans and the rest of the world.
Obama spoke at the close of the Asia-Pacific Economic Cooperation conference in Lima, Peru, his final press conference scheduled to take place on foreign soil before his term ends. The president took the opportunity to praise the prosperity built in the US and the rest of the world through trade agreements, and he also offered advice to Trump and members of Congress.
Obama pointed to the US touchstones of democracy, an independent judiciary, engaged citizens, and a responsible press. He urged Trump as well as members of Congress to focus on those ideals rather than partisan politics in the coming years.
"That basic structure is the reason the world is much wealthier, much more secure, less violent, better educated, more tolerant than it was 50 years ago," Obama said. "And that requires constant work, it doesn't just happen on its own."
Obama reiterated that he believed the responsibilities of the presidency would cause Trump to move away from some of the rhetoric of his campaign.
"I can't guarantee the president-elect won't pursue some of the positions he's taken, but I can guarantee reality will force him to adjust how he approaches many of these issues," Obama said. "That's just how this office works."
Obama said he already advised Trump to find a strong White House lawyer who could provide rules about issues such as financial conflict of interest. The president added he would not be weighing in on the day-to-day governing of the future Trump administration — unless, perhaps, an issue came up related to a core American principle. He suggested Democrats in Congress similarly focus their fights on deep-seated principles.
"Fight for your principles, even if it's a hard fight," Obama said. "If there's areas where the new administration is doing things that are good for the American people, find a way to work with them."
During the conference, Obama said he spoke with Russian President Vladimir Putin about the need for a ceasefire in Syria and negotiations in Ukraine. The two men did not discuss allegations of Russian meddling in the recent presidential election, Obama said.
"The issues of the election did not come up because that's behind us and I was focused in this brief discussion on moving forward," Obama said.
But Obama said it was clear more work remained to protect the US from cyberattacks against US infrastructure, financial systems, and government.
"Both state and nonstate actors are getting better and better at it, and it is becoming more rapid," Obama said. "It is inevitable that we will have to modernize and update not only the tools we use to defend those assets and the American people, but also how we organize it."
Even with a changing global landscape, Obama emphasized that the US remained the leader of the modern world — a privilege and sometimes a burden.
"We're not going to be able to handle every problem, but the American president and the United States of America, if we're not on the side of what's right, if we're not making the argument and fighting for it, then it collapses," Obama said. "And there's nobody to fill the void. There really isn't."