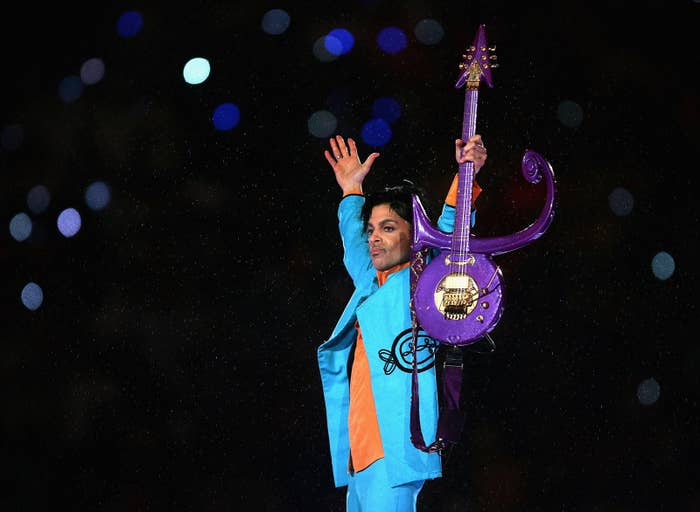 As an investigation continues into what caused pop legend Prince's death last week, federal agents are reportedly looking into prescription painkillers found at the 57-year-old star's Minnesota home.
CBS News and NBC News reported Wednesday that prescription painkillers were found, but it's not yet known if they played any role in his death. In addition to finding the pills in his home, authorities found them on his person, CNN reported. Preliminary results of an autopsy have not determined the cause of his death, and results are still pending on toxicology tests.
Several sources told the Minneapolis Star-Tribune that they feared the painkillers may have played a role in Prince's death. The newspaper and TMZ previously reported that an unexpected hospitalization six days before the musician's death was due to an opioid overdose; he was given the antidote Narcan and released several hours later, they said.
TMZ and People have reported that Prince had for years taken the prescription painkiller Percocet to treat chronic hip pain. On Wednesday, TMZ reported that after the star had successfully undergone surgery for his hip around 2010, he became dependent on the drug.
At the request of local authorities, the Drug Enforcement Administration has entered the investigation to determine if Prince had active prescriptions for the drugs and where they came from, according to NBC. A DEA spokesperson declined to confirm to BuzzFeed News the agency's participation in the investigation.