Over 1,000 gay rights activists in Serbia held their first pride march in four years on Sunday, walking through Belgrade streets emptied of traffic and pedestrians by a massive security operation.
Last year's march and the two before it had been banned after threats from right-wing activists. This year's march again faced threats, though organizers persisted with assistance from authorities.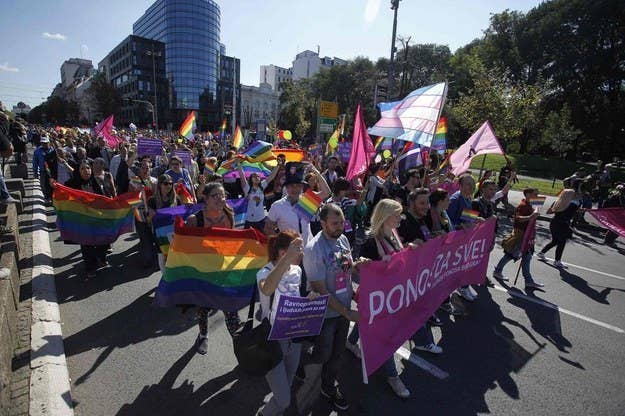 Recent events involving the LGBT community had been closely watched by European Union officials. A progress report on Serbia's road to joining the EU questioned the country's ability to protect minorities and preserve human rights.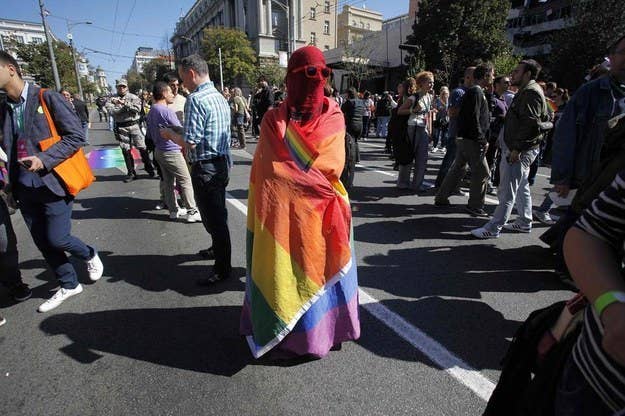 An attack on a gay German activist in Belgrade earlier this month prompted new questions about whether police were up to the task of protecting LGBT people.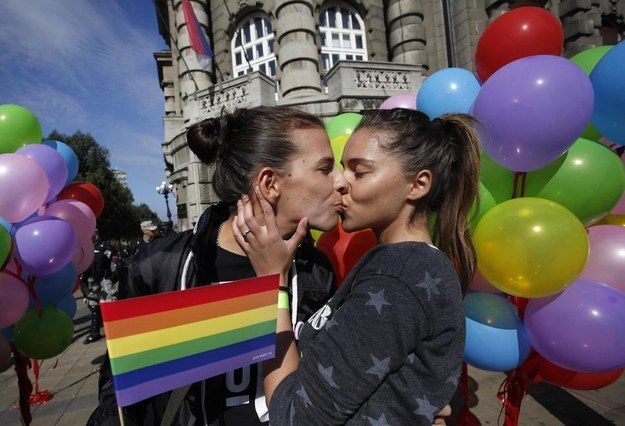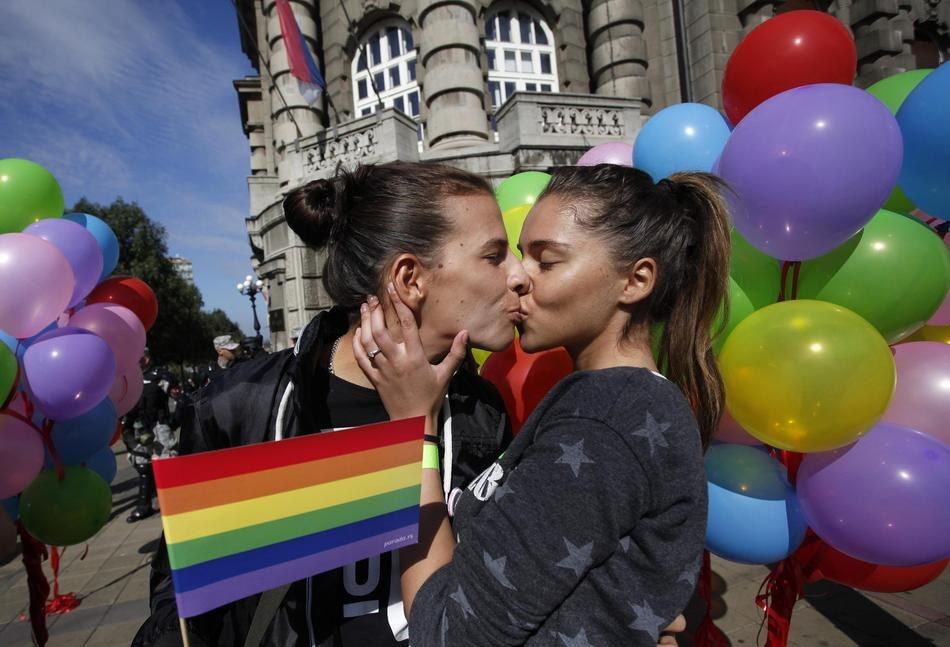 At the same time, however, the attack served as a call to action for Serbian authorities to prove they could address the prevention of hate crimes.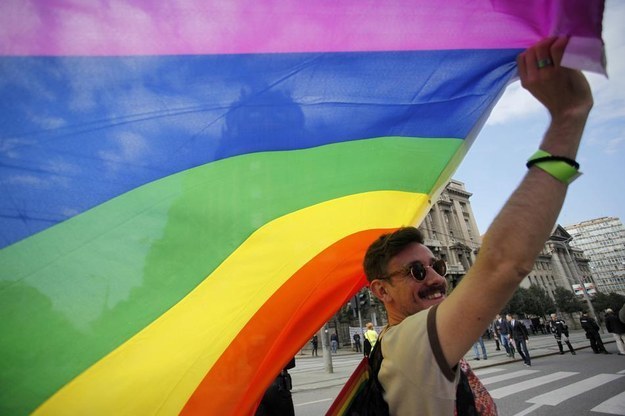 On Saturday, several hundred people gathered in Belgrade to protest the Belgrade Gay Pride Parade. The anti-gay rally also drew a heavy police presence.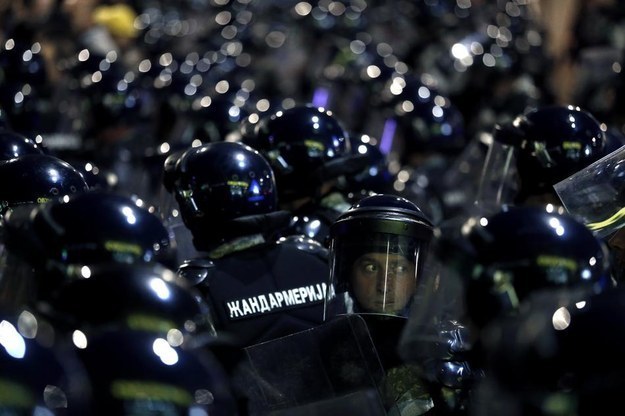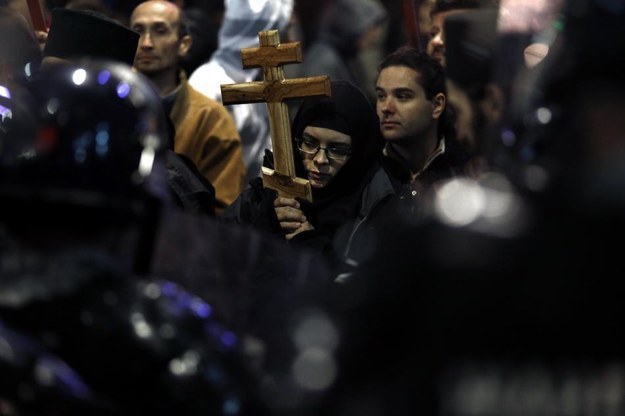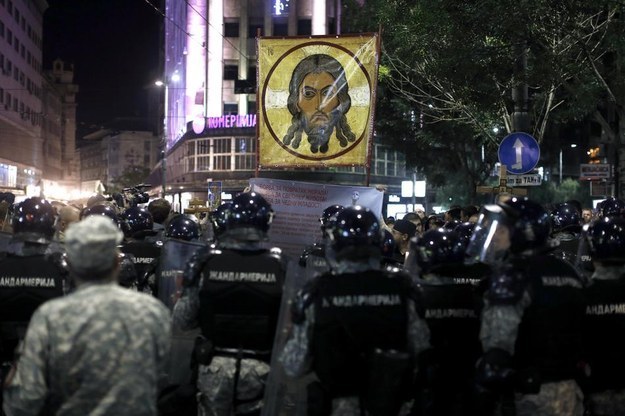 In the days leading up to the Pride march, anti-gay graffiti appeared around the city.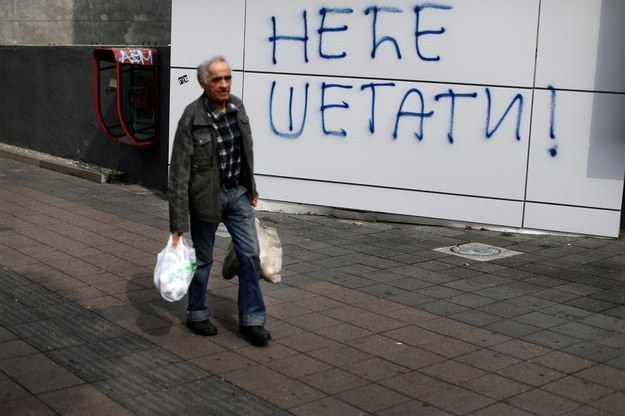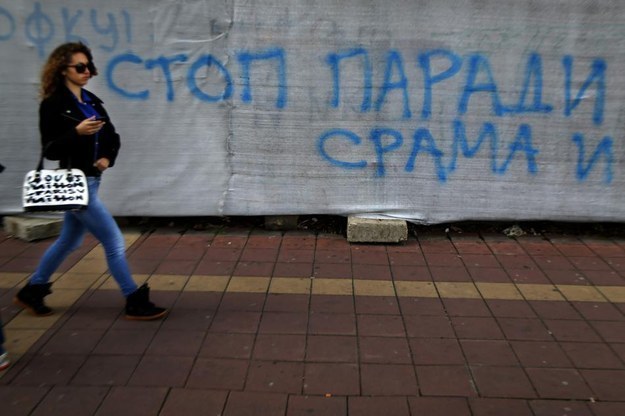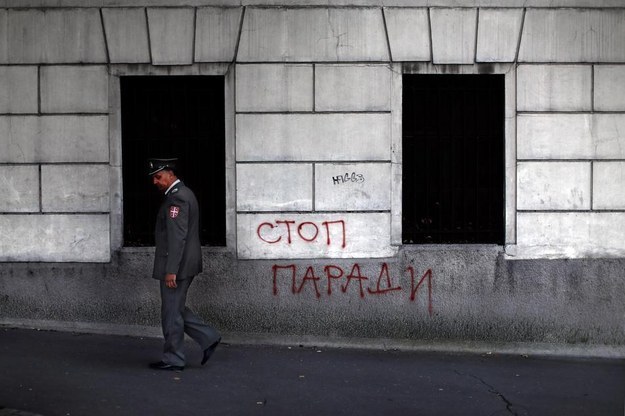 In spite of the show of anti-gay sentiment, Saturday's pride march took place without any large scale-violence, though there were multiple arrests.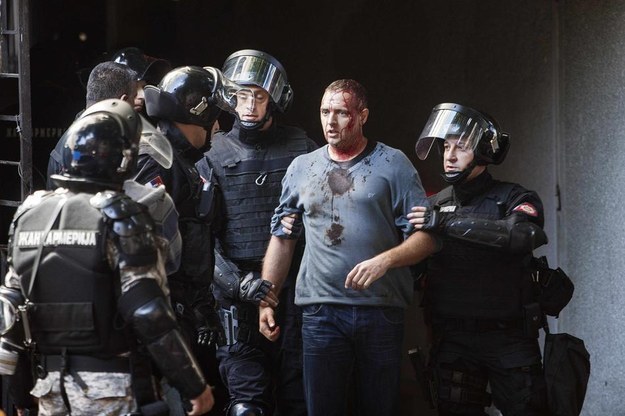 While police did not specifically grant permission to the organizers, they allowed the earlier ban to expire at midnight the day before the march.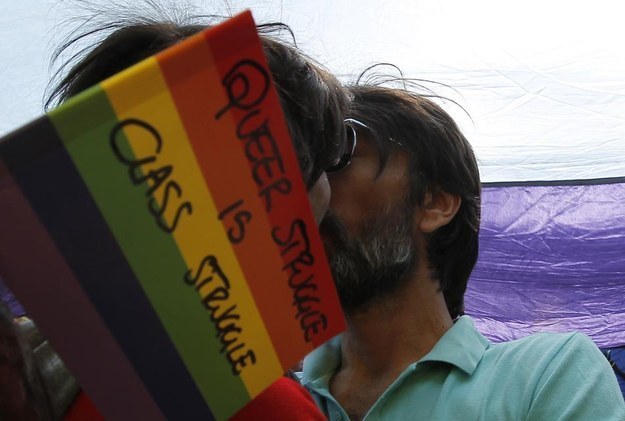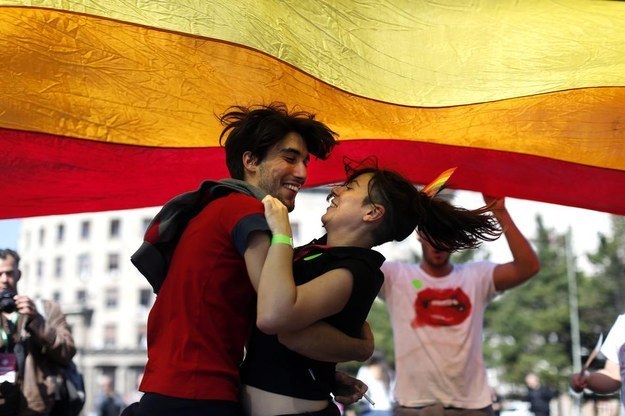 Surrounded by tight security, hundreds of participants carried rainbow-colored balloons and flags and banners proclaiming "Pride," "Peace," and "Love."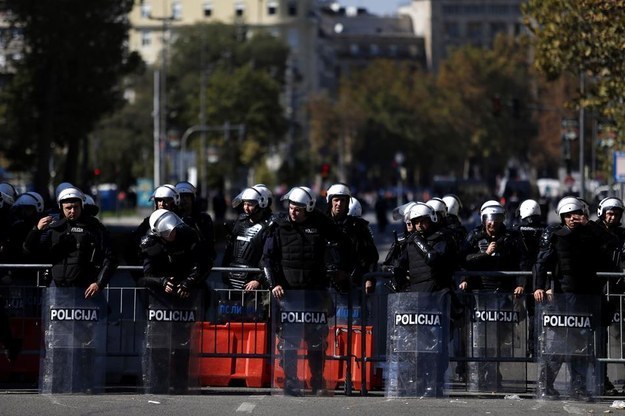 Waving hundreds of rainbow-colored flags, several hundred gay activists marched from the government headquarters through the empty Belgrade streets where shops were closed and public transport was stopped.
Activists also carried a sign that read: "For all the victims of violence in Serbia."