Police: Woman Faked Pregnancy Before Kidnapping, Killing Infant
The body of 3-week-old Eliza Delacruz was found in a dumpster one day after she was taken at gunpoint from her parents in Long Beach, California. Four people have been arrested, authorities announced Wednesday.
The kidnapping and death of an infant this January in Long Beach, California, was part of a plot by a woman to convince her boyfriend she had been pregnant, police said Wednesday.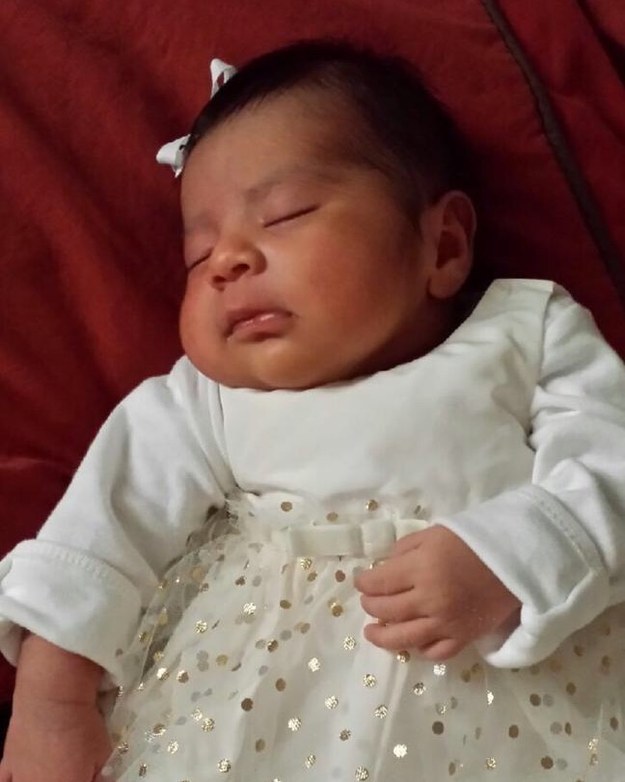 Three-week-old Eliza Delacruz was taken from her home Jan. 3 by a gunman who shot her parents and her uncle. The baby was found dead in a dumpster by authorities the next day in Imperial Beach, a city about two hours away.
After weeks of appealing to the public and reviewing surveillance footage, authorities said they believe the infant was taken as part of a plot by a woman to fake a pregnancy and birth of twins.
It's still not clear, however, why the kidnapping led to the baby's death.
"The reason baby Eliza was killed remains unknown," Long Beach police Chief Robert Luna said at a news conference on Wednesday.
Police did not release the cause of the baby's death.
Giseleangelique Rene D'Milian, 47, was arrested on suspicion of murder, kidnapping, attempted murder, and conspiracy, as was 29-year-old Anthony McCall, who police believe was the gunman. Todd Boudreaux, 44, and Charisse Shelton, 30, are accused of being accessories after the fact.
According to police, D'Milian told her boyfriend — who is married and has another family — that she had become pregnant and given birth to twins in December while she was out of the country. She then began to look for infants of the appropriate age she could then pass off as her own, police said.
The mother later told police she had a brief conversation with the driver, but she hadn't thought anything of it. About two hours later, the gunman forced his way into her home.
Nothing in the family's background suggested why they may have been targeted, and authorities were left with no suspects.
It wasn't until an assault in an El Segundo hotel room in February that police said the conspiracy began to come to light.
Police said McCall tried to take the infant son of a woman who was an acquaintance of D'Milian, KTLA-TV reported. He allegedly beat the woman with a baseball bat, but other details were not immediately available. Authorities said they are still putting together some of the pieces of the alleged plot.
Long Beach Mayor Robert Garcia, meanwhile, thanked detectives for their work.
"Our police department became obsessed with solving this mystery and bringing justice to the family," he said.