LAPD Rookie Officer Charged With Murder Arrested In Mexico After Two Months On The Run
Henry Solis, a probationary officer with the LAPD, has been missing since a 23-year-old man was killed in Pomona in March. Federal authorities said video from an El Paso border crossing showed him walking into Mexico.
A Los Angeles police officer accused of fatally shooting a man has been arrested in Mexico after being on the run for more than a month.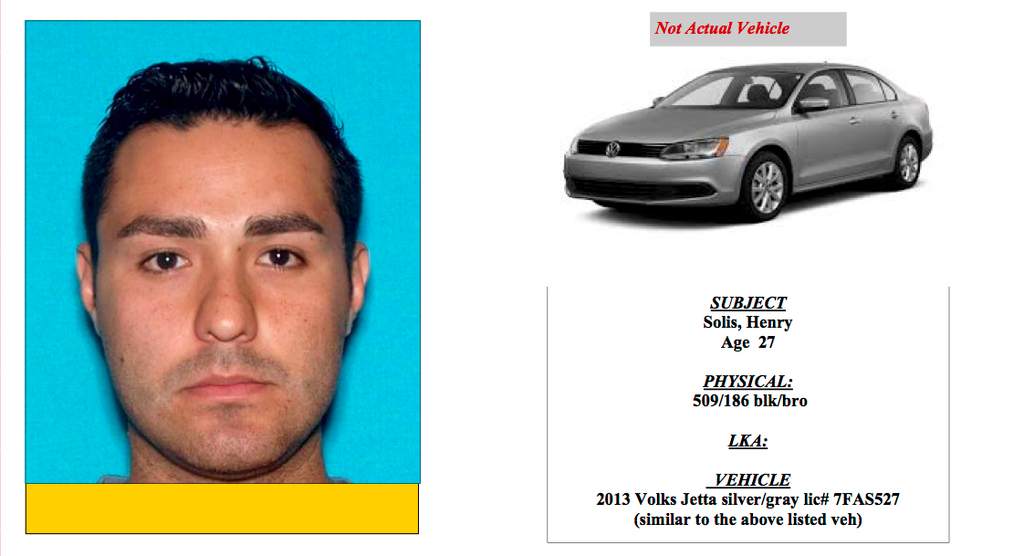 Henry Solis, 27, had not been seen since a 23-year-old man was killed early March 13 near the bars and restaurants of downtown Pomona, California.
Solis was charged with murder and a warrant for his arrest was issued, Pomona police said. The El Paso Times reported he was arrested Tuesday in Chihuahua, Mexico.
According to Pomona police, authorities received multiple 911 calls around 3:30 a.m. March 13 from people who heard gunshots. When police arrived to Third and Main streets, they found 23-year-old Salome Rodriguez, Jr. with gunshot wounds to his lower torso.
He was taken to a hospital where he later died, Pomona police said in a statement.
Police said Rodriguez had been in a physical fight with another man before he was shot. It was not immediately known if the two men knew each other before the fight.
On March 14, authorities identified Solis as a person of interest in the homicide investigation. He is a probationary officer with the Los Angeles Police Department and a resident of Pomona.
His 2013 Volkswagen Jetta was found the next day parked near the scene of the shooting.
According to authorities, he has not shown up for work since the shooting.
"We have reason to believe that he knows the police are looking to talk with him," Pomona police said.
On March 17, LAPD Chief Charlie Beck announced in a statement that Solis had been fired for failing to meet "the minimum standards" of the department.
The LAPD told BuzzFeed News Solis joined the department in June 2014 and was assigned to the Devonshire division, which operates in the San Fernando Valley. The department was cooperating with the Pomona police investigation, authorities said.
Authorities believe Solis' father drove him to El Paso, Texas and dropped him off at a bus station.
Download PDF
In a federal warrant filed March 20, an FBI agent said Solis made incriminating statements to his family after the shooting and warned that he would never be seen again.
According to the warrant, Solis also called his father that same day. His father later told FBI agents he had taken his son to El Paso, but he did not know his current location.
His father was later arrested after surveillance video showed him walking with his son across the border to Mexico, officials said.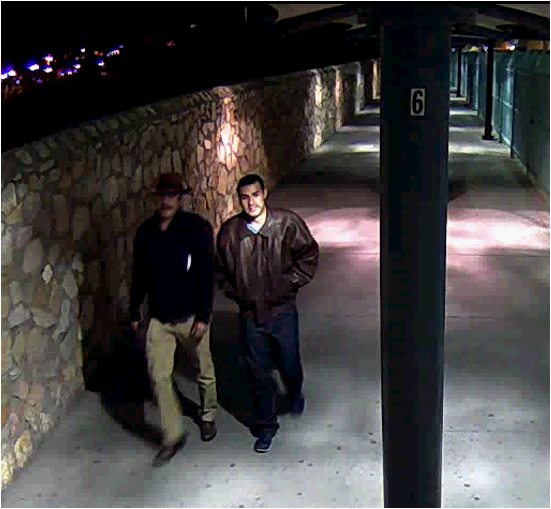 Download PDF
Victor Solis was arrested at his home in Lancaster, California on Thursday on suspicion of lying to a federal agent, according to the FBI. In a criminal complaint, an FBI agent said Solis told investigators he had dropped his son off at a bus station, then the older man crossed the border alone. But a camera from the border crossing showed the two men walking across around 5:40 a.m. March 14.
A reward of $25,000 was offered for information leading to the arrest of Henry Solis.