In a statement Sunday, police said the man, Steve Stephens, should be considered armed and dangerous. In another Facebook video, Stephens claimed he had killed multiple people, though police said they could only confirm one victim.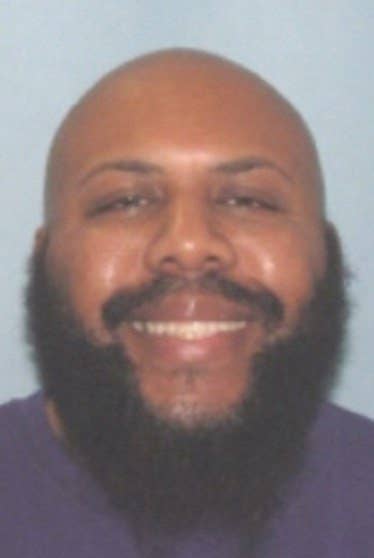 "I killed 13, so I'm working on 14 as we speak," Stephens appears to say in that video. "I'm just driving around hitting motherfuckers, man. I just snapped man, fuck."
In the video, Stephens, 37, also references having trouble with a woman he was in a relationship with.
Police identified the victim as Robert Godwin Sr., 74. The shooting appeared to be entirely random, police said.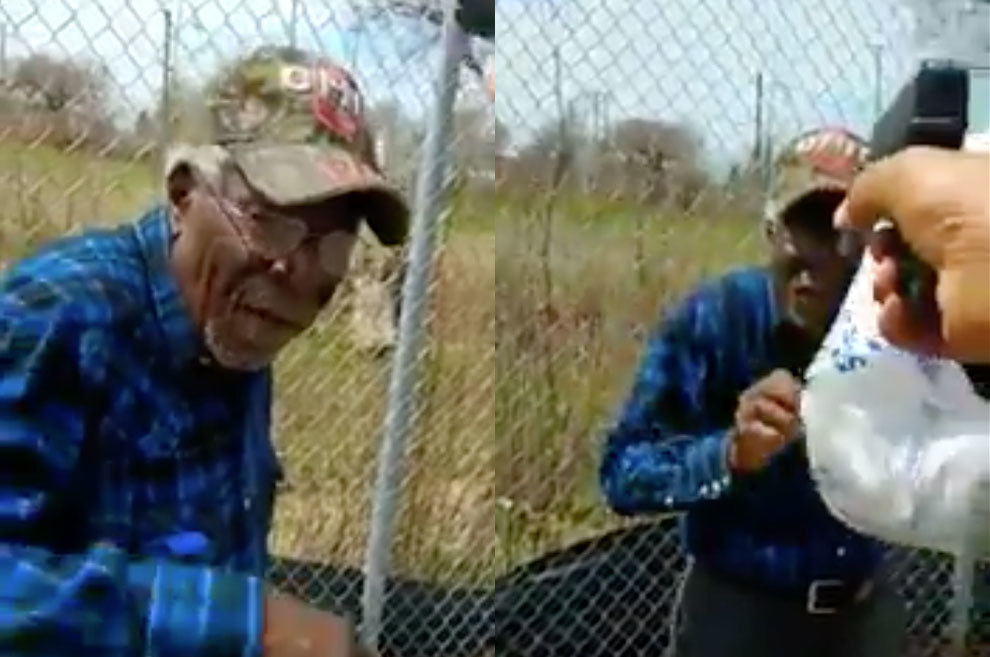 In the video showing what appears to be the shooting of Godwin, a man resembling Stephens exits his car saying, "I found somebody I'm about to kill. I'm about to kill this guy — this older dude."
Police said Sunday evening that Godwin is the only known victim. Police initially said his name was Robert Goodwin, then corrected their identification.
In the video, the man who appears to be Stephens asks Godwin, "Can you do me a favor?" and then asks him to say a person's name. (BuzzFeed News has chosen not to reveal the name.) Confused, the elderly man repeats the name, and then the shooter says, "She's the reason, why, uh, this is about to happen to you."
Godwin pleads briefly before he is shot, saying, "I don't know anybody by that name." He is then shown lying on the ground with a long streak of blood beside his body.
A Facebook spokesperson said late Sunday that the video was recorded and uploaded, not streamed via Facebook Live as police initially reported. The spokesperson clarified that the suspect did use Facebook Live at one point, but did not stream the murder itself.
The encounter happened around 2 p.m. Sunday, Cleveland Police Chief Calvin Williams said at a press conference. Police said they believed the older man was stopped randomly.
"We don't know why," Williams said. "Senseless. There was no need for this gentleman to lose his life."
Police said they believe Stephens is driving a recently purchased white Ford Fusion with a temporary tag of E363630, and asked that anyone who sees him call 911.
At a press conference Monday morning Williams said, "We know that Steve is still out there... Right now we don't know his location."
The police chief confirmed that police did make contact with Stephens once "via cell phone." Williams said that police unsuccessfully attempted to get Stephens to turn himself in.
Asked if there was any validity to reports that Stephens' cell phone was pinged in Erie, Pennsylvania, on Monday, Williams did not confirm, adding, "We don't know where he's at."
On the comments made on Facebook by Stephens that he had killed many other victims, Williams said police searched "high and low" around the city, including locations mentioned in the video, and as of 9 a.m. Monday they could identify no other victims.
Williams said that police made contact with the woman mentioned in the video and said that she is safe.
In a text message to CBS News, the woman mentioned in the video confirmed that she was Stephens' ex-girlfriend.
"We had been in a relationship for several years. I am sorry that all of this has happened. My heart & prayers goes out to the family members of the victim(s). Steve really is a nice guy... he is generous with everyone he knows. He was kind and loving to me and my children. This is a very difficult time for me and my family. Please respect our privacy at this time."
On Sunday, Ohio Gov. John Kasich called the suspect a "hideous criminal" on Twitter and said he had made state highway patrol resources available to assist local law enforcement. confirmed that the FBI was also providing assistance.
By early Monday, though, law enforcement agencies were still searching for Stephens, and had issued an aggravated murder warrant for his arrest. In a statement, Cleveland police said that the suspect may have left Ohio and warned residents of Pennsylvania, New York, Indiana, and Michigan to be on alert.
In another video circulating online, Stephens turns the camera to show an ID badge with his name, and says he is outside the workplace of a former girlfriend. He then blames her and his mother for his turn to violence, and says he's not afraid to "go to death row."
"Because she works here...I'm going to try to kill as many people as I can over here," he says.
Godwin's family members were distraught, telling local media that the 74-year-old was a good man. "Give you the shirt off his back, and I'm not just saying that for these cameras," one relative said.
"This man right here was a good man," the family member told Cleveland 19. "I hate he's gone. I don't know what I'm going to do."
The video of the shooting has been removed from Facebook.
"This is a horrific crime and we do not allow this kind of content on Facebook," a spokesperson for the company said Sunday. "We work hard to keep a safe environment on Facebook, and are in touch with law enforcement in emergencies when there are direct threats to physical safety."
Stephens was a case manager with Beech Brook, a children's behavioral health agency, and had recently been working with young adults in that role, Beech Brook spokesperson Nancy Kortemeyer told BuzzFeed News.
"We were shocked when we heard it was on Facebook this afternoon," Kortemeyer said. "We are hoping the police find him soon, and this ends as peacefully as possible."
Speaking on behalf on the victim's family, Chief Williams said Monday that a number of GoFundMe pages purportedly created to raise money for the family were fake and he urged people not to contribute to any online fundraising efforts at this time.
"They're asking people not to contribute to any GoFundMe...in Mr. Godwin's name," Williams said.