Police Fatally Shoot St. Louis Man Who Tried To Flee With Officer In Car
Thomas Allen Jr., 34, died Sunday after he was shot by a police officer on Saturday in Wellston, Missouri, according to reports. Officials said Allen tried to drive away from a traffic stop while the officer was partially inside the vehicle.
A 34-year-old man died Sunday after he was shot by a police officer who was partially inside the car he was driving.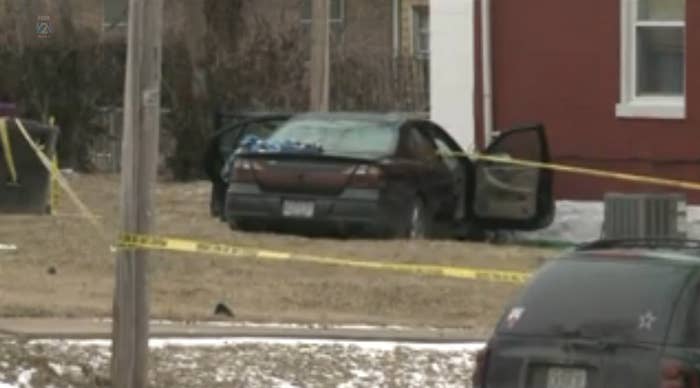 Thomas Allen Jr. of St. Louis died in hospital Sunday after the shooting, which took place Saturday morning in the suburb of Wellston, Fox 2 reported.
According to authorities, Allen was in the backseat of a car that was stopped by Wellston police for a traffic violation. As the officer was talking to the driver, Allen got into the driver's seat and attempted to drive away, officials said.
The Wellston police officer, who has not been identified, got into the passenger side of the vehicle and a struggle began, police said. As Allen drove at "a high rate of speed," the officer, who was partially outside the vehicle, feared for his life, police said.
He fired three shots, police said. Allen was injured and lost control of the car about two blocks away from the original traffic stop.
He was taken to a hospital in critical condition, and he died in the early hours of Sunday, police said. The Wellston police officer was also treated at a hospital for injuries.
The other occupants of the car are cooperating with police, Fox 2 reported.
St. Louis County police are investigating the incident. According to the St. Louis Post-Dispatch, it was the seventh fatal police shooting in the St. Louis area since the death of Michael Brown in Ferguson last August.