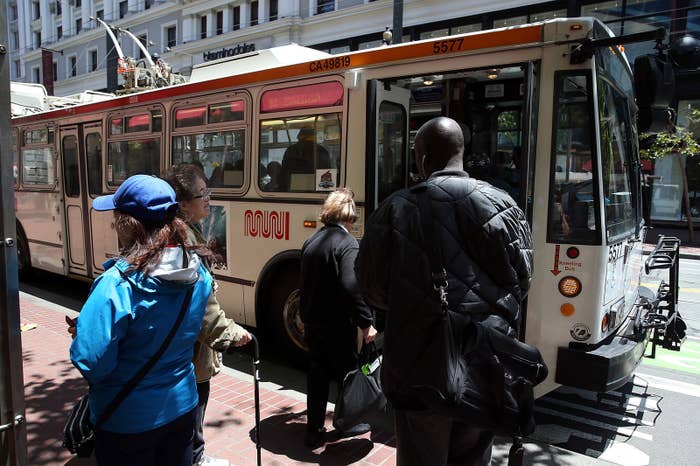 Computer systems for the San Francisco's transit agency went down over the weekend in an apparent hack, so people rode for free.
A message of "You Hacked, ALL Data Encrypted" first appeared on screens Friday afternoon, the San Francisco Examiner reported. As a result, the San Francisco Municipal Transportation Agency (SFMTA) couldn't process fare payment and opened up gates to passengers.

"There has been no impact to transit service or the safety of our systems," SFMTA spokesman Paul Rose said in a statement.
Rose added said incident is under investigation, and the agency is reviewing whether it was hacked. He declined to provide more information.
Fare gates and ticket vending stations were back in operation on Sunday.
The Verge described the incident as a ransom attack and reached a person who claimed to be the hacker via email.

The hacker told The Verge they were seeking to make a deal with SFMTA:
our software working completely automatically and we don't have targeted attack to anywhere ! SFMTA network was Very Open and 2000 Server/PC infected by software !