Donald Trump Jr. on Monday posted a meme promoting his father's campaign for president that compared Syrian refugees to a bowl of deadly Skittles.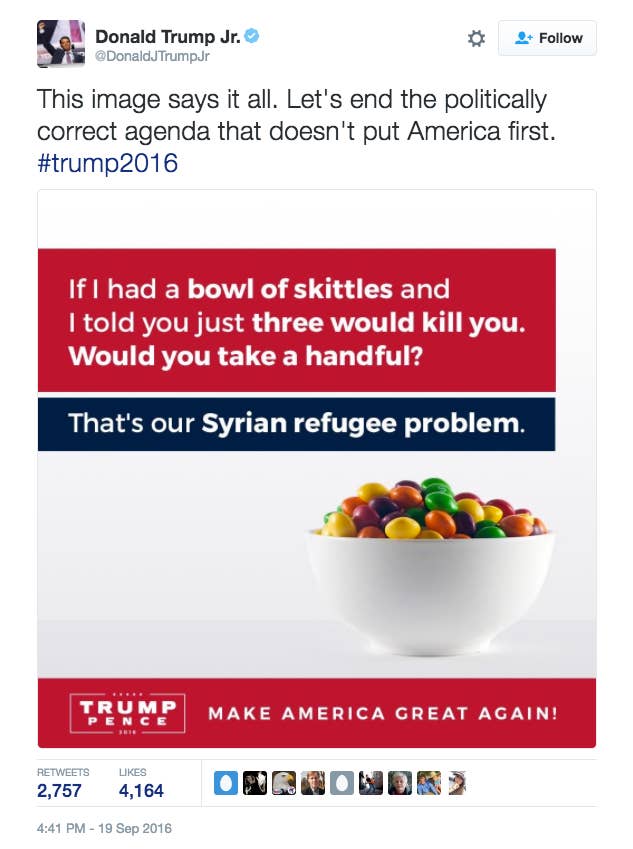 The metaphor might work for poisonous candy, but people on Twitter pointed out that refugees are not Skittles.
The Trump campaign did not respond to a BuzzFeed News request for comment. In a statement to NBC, the campaign reiterated Trump's position that increasing the number of Syrian refugees allowed into the US is a "dangerous proposal."
On Monday, Donald Trump also reiterated his call for suspending immigration from some countries.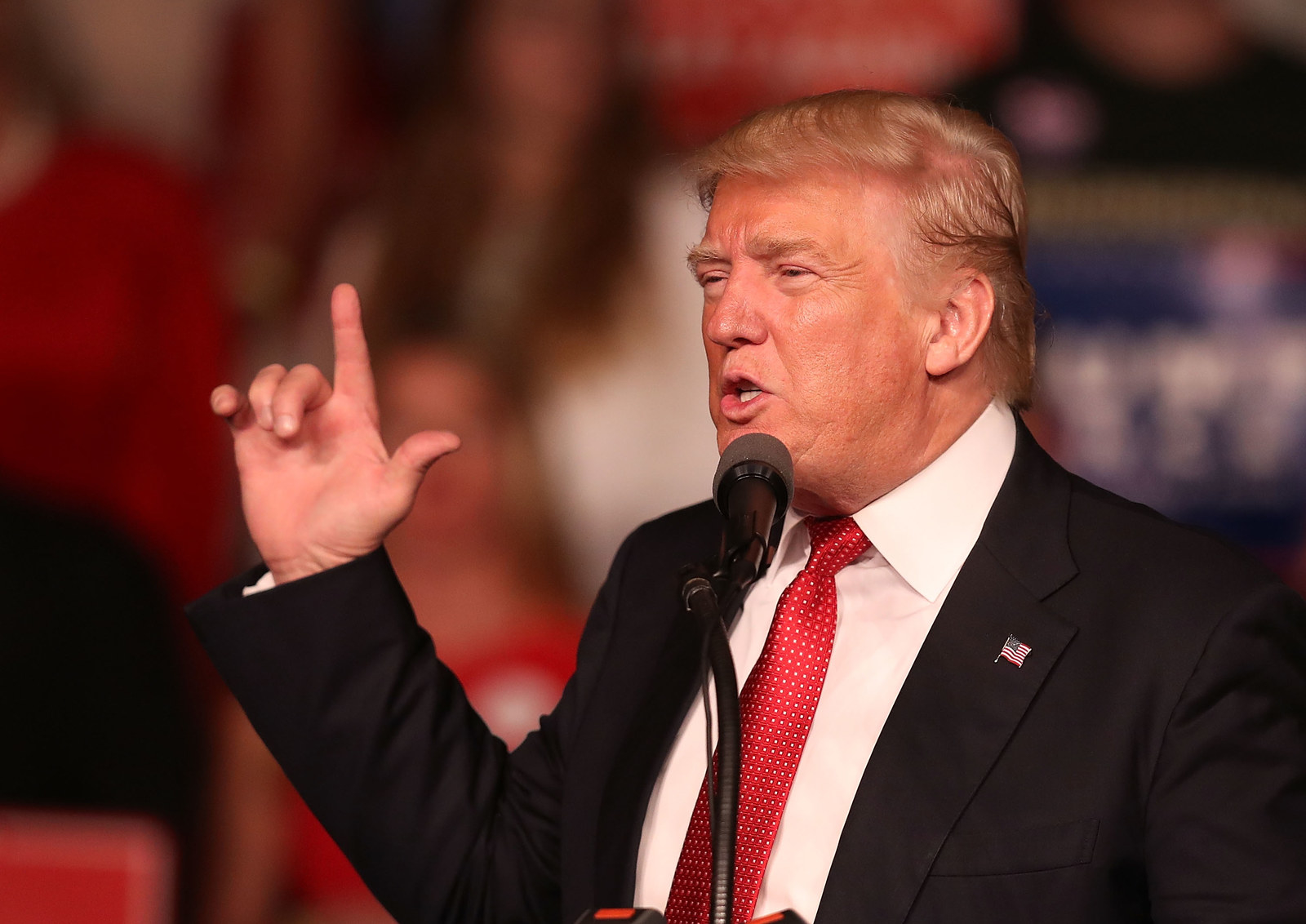 Candy company Mars Inc. responded by calling the tweeted statement "an inappropriate analogy."
The International Rescue Committee, a humanitarian aid organization, called on Americans to remember their proud history of providing refuge tot hose in need.
"Hate and intolerance breed much of the violence that we have seen in America, and the terror from which refugees are fleeing. We must bring civil discourse back to the public conversation, recognizing that we are morally obligated to protect the world's most vulnerable," Hans Van De Weerd, vice president of US programs, said in a statement. "This responsibility demands that we tone down the rhetoric that inflames tensions within communities."