Employees for a German cruise line shot and killed a polar bear on Saturday after it attacked their coworker on the Arctic islands of Svalbard, sparking outrage from scientists to celebrities.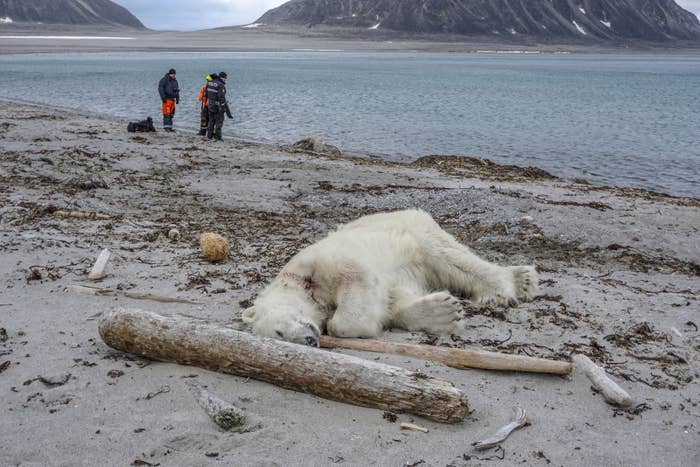 Twelve crew members from the Hapag-Lloyd cruise ship were on shore of Phipps Island on Sunday morning, preparing the area for passengers when the attack occurred.
The cruise ship employees were setting up a land station and ensuring there were no polar bears in the area. Among the crew were four polar bear guards, trained and armed experts who are required on expeditions by law.
"One of the guards was unexpectedly attacked by a polar bear that had not been spotted and he was unable to react himself," the cruise company said.
Guards tried to scare the bear away by shouting, jumping, and firing a signal pistol, Ole Jakob Malmo, police superintendent for Svalbard, said in a statement. Two guards then shot and killed the bear.
Hapag-Lloyd said the shooting was necessary to protect employees' lives.
"We very much regret this incident," the company added. "Hapag-Lloyd Cruises is very aware of its responsibility when traveling in environmentally-sensitive areas and respects all nature and wildlife."
The cruise line said it never intentionally places passengers or crew on land with polar bears. Observations of the bears are done from the boat at a safe distance, the company said.
"As soon as such an animal approaches, the shore leave would be stopped immediately," it said.
The injured employee, a 42-year-old German man, was airlifted from the island and taken to a hospital. His condition is stable, and he is responsive, the cruise company said.
The remains of the bear will be examined as part of the investigation. Norwegian authorities said it could be some time before their report is complete.
"This appears to be a case where a bear in very poor shape is desperately trying to find food," Andrew Derocher, a University of Alberta professor who studies polar bears, told BuzzFeed News. "For the bear, it was a matter of life or death."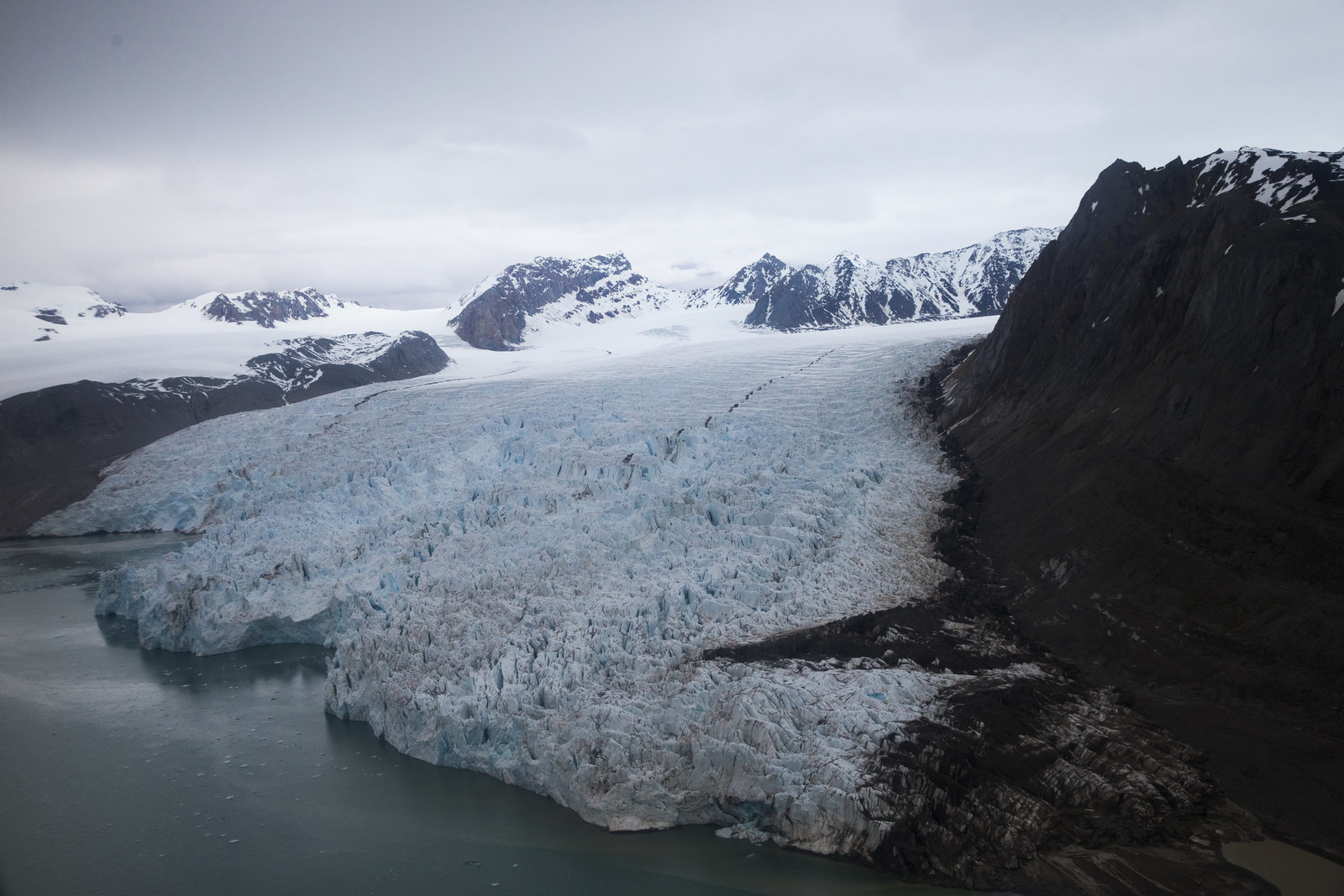 Derocher pointed to bear's visible hip bone in the photo. During summer months, polar bears should be in their peak physical condition, with fat reserves covering their bodies.
Polar bears are inherently unpredictable, and more so when they're in poor physical condition, he added.
"Bears in Svalbard haven't been hunted since 1973 so there's little fear of humans," he said. "That's not to say that the bears hunt people, but when in poor condition, desperate bears do desperate things."
At the same time, sea ice is at record low levels because of climate change, Derocher said. As their habitat melts, more bears are in poor shape, and they are spending more time on land, he said.
That could put desperate bears within striking range of people.
"Collectively, polar bear scientists and managers have been concerned about the increase in human-bear interactions that is occurring across the Arctic," he said. "As polar bears are forced ashore for longer over time, we can expect more such events."
An estimated 3,000 polar bears live in Svalbard, compared with its human population of 2,600. Local law bars people from disturbing the bears, which commonly spend summers on Phipps Island.
After Saturday's shooting, scientists, celebrities, and others on social media criticized the cruise company for putting its employees in contact with the bear.
"We are extremely sorry that this incident has happened," the Hapag-Lloyd said, adding it was working with authorities.