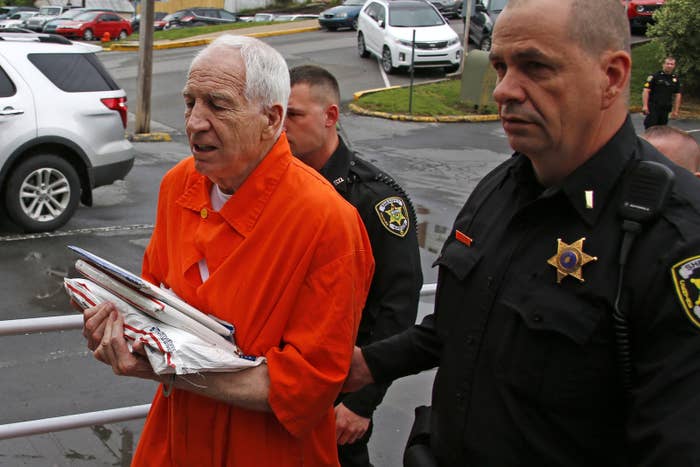 Penn State reached a settlement with a person who said they were in 1971 sexually abused by assistant football coach Jerry Sandusky, the university confirmed on Sunday.
It was the first confirmation by the university that it has settled allegations of sexual abuse dating back to the earliest years of Sandusky's career. Several men have previously said they were abused by Sandusky around that time, and last week, a judge revealed in a court order that one victim said he reported the abuse to head coach Joe Paterno in 1976. Other assistant coaches also witnessed inappropriate behavior in the 1980s, the judge said.
In response, University President Eric Barron stressed that their statements — which the judge had seen in sealed depositions — have not been verified.
"None of these allegations about the supposed knowledge of University employees has been substantiated in a court of law or in any other process to test their veracity," he wrote in a letter to the university community on Sunday. "I want you to know I am appalled by the rumor, innuendo and rush to judgment that have accompanied the media stories surrounding these allegations."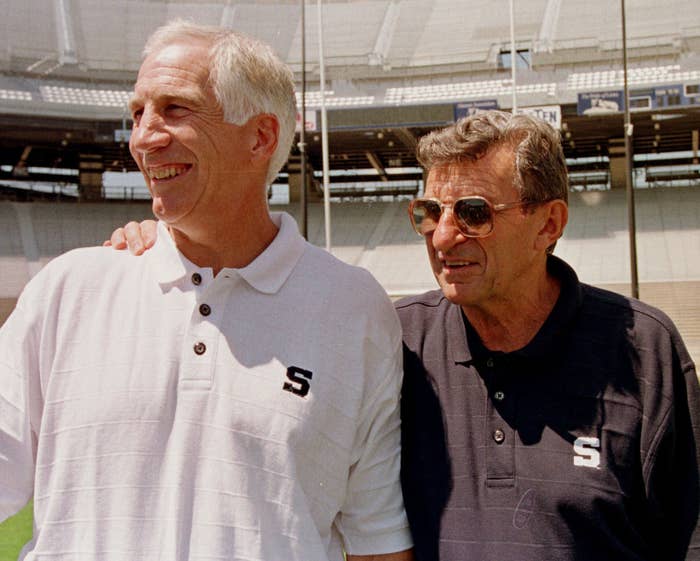 The university has paid more than $90 million to settle more than 30 claims involving Sandusky, the Associated Press reported. Sandusky was arrested in 2011 and is now serving a prison sentence after being convicted of abusing 10 boys in the 1990s and 2000s.
Barron said he was "appalled" by recent media coverage of allegations of earlier abuse and the university's potential knowledge of it. Before his death, Paterno had said he first learned of alleged abuse by Sandusky in 2001 and took action.
"The two allegations related to knowledge by Coach Paterno are unsubstantiated and unsupported by any evidence other than a claim by an alleged victim," Barron said. "They date from the 1970s. Coach Paterno is not alive to refute them. His family has denied them."
One man told CNN last week that Paterno had told him to drop his accusation of being raped by Sandusky in 1971. NBC News reported as many as six assistant coaches witnessed inappropriate behavior by Sandusky over the years.
"We should not be rendering judgments about the actions of Coach Paterno or any other former employees of Penn State based on incomplete, sensationalized media accounts," Barron said. "I can think of few crimes as heinous as the sexual assault of a child. We are, as individuals and as an institution, appalled by Sandusky's actions, and unified in our commitment to prevention, treatment and education."