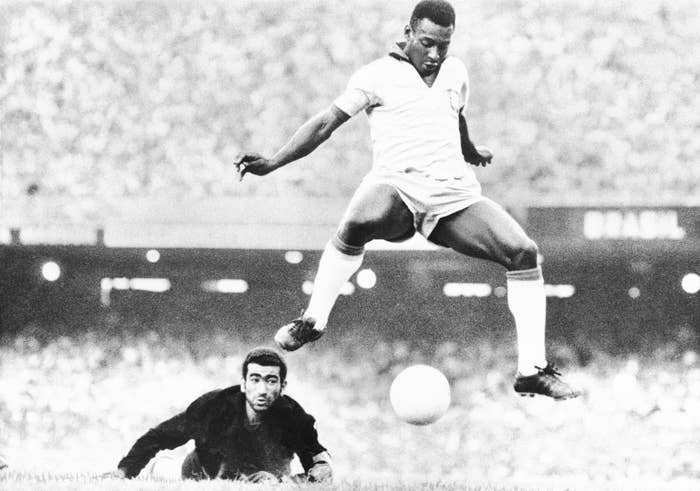 Pelé, one of the greatest soccer players of all time, died on Thursday at age 82.
The Brazilian known as the "King of Football" had been treated for colon cancer since 2021 and experienced other health problems in recent years. After reports that his condition had taken a turn, Brazil fans at the World Cup in Qatar on Dec. 2 displayed banners with get-well messages. Pelé's agent Joe Fraga confirmed his death to the Associated Press.

"Everything we are is thanks to you," Pelé's daughter Kely Nascimento wrote on Instagram in Portugese. "We love you infinitely. Rest in peace 💔 💔 💔"
Born Edson Arantes do Nascimento in 1940, he was named after Thomas Edison because electricity had recently been introduced in his hometown in Brazil. He picked up the name Pelé as a child, when he joined his minor-league soccer player father at training sessions; in a 2006 essay for the Guardian, he said even he wasn't totally sure where it came from, but it probably had its roots in how he praised the team's goalie, Bilé.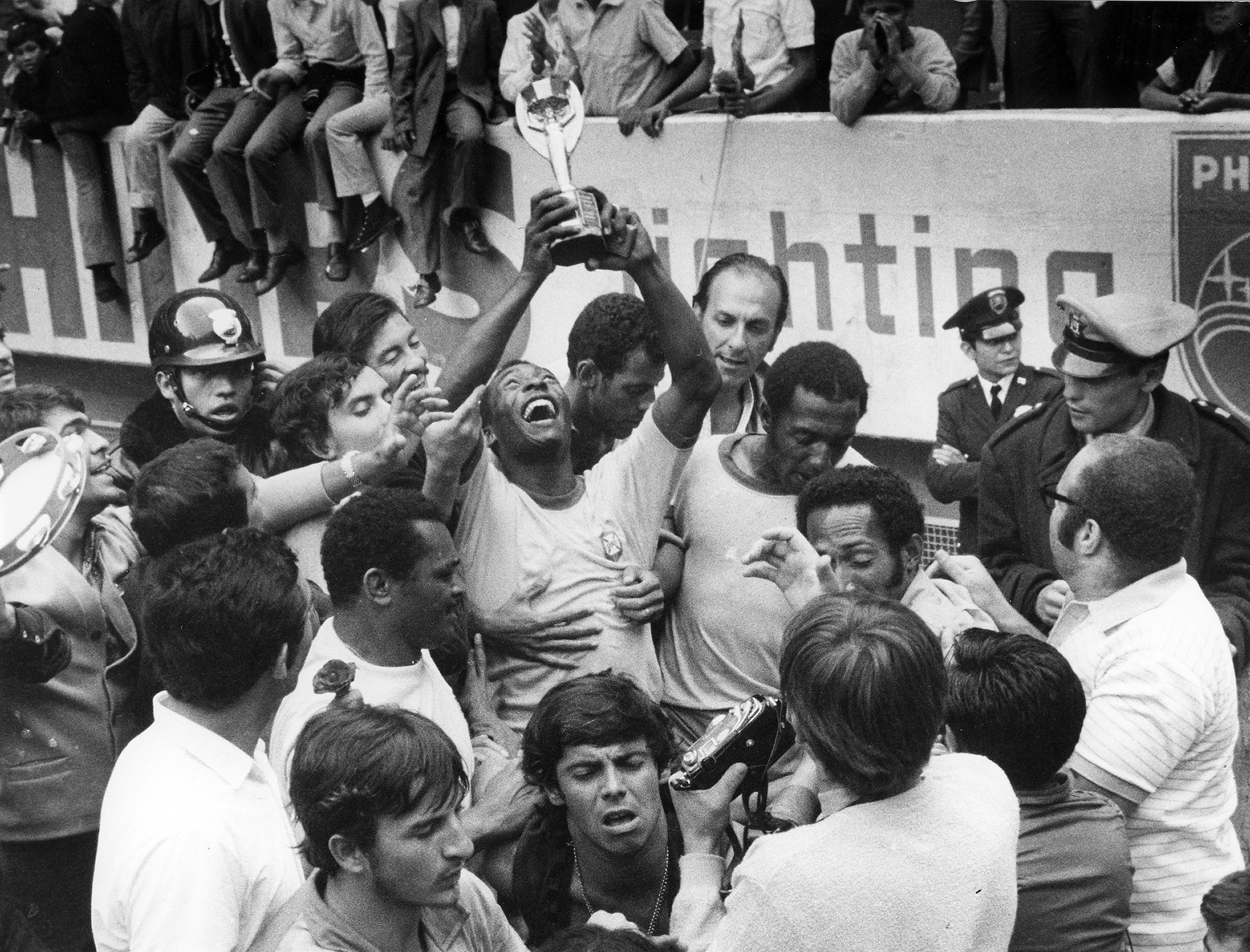 By age 15, he was already playing professionally for Brazilian team Santos, and at 16, he joined the country's national team. At 17, he became the youngest player to make it to the World Cup final, where he scored two goals — securing Brazil's first title and his place as an international sports icon.
In the almost two decades of his career that followed, he averaged more than one goal per game and holds the Guinness World Record for most career goals. He'd go on to win two more World Cups and rack up other accolades, and fans relished not just the victories, but how he played. He popularized soccer's nickname, "the Beautiful Game," a phrase which became synonymous with his style. In 1961, he was legally named a national treasure in Brazil — a political move aimed at keeping the popular player from being transferred outside of the country. He later revealed that European football clubs did come calling, but he continued to play for Santos and Brazil.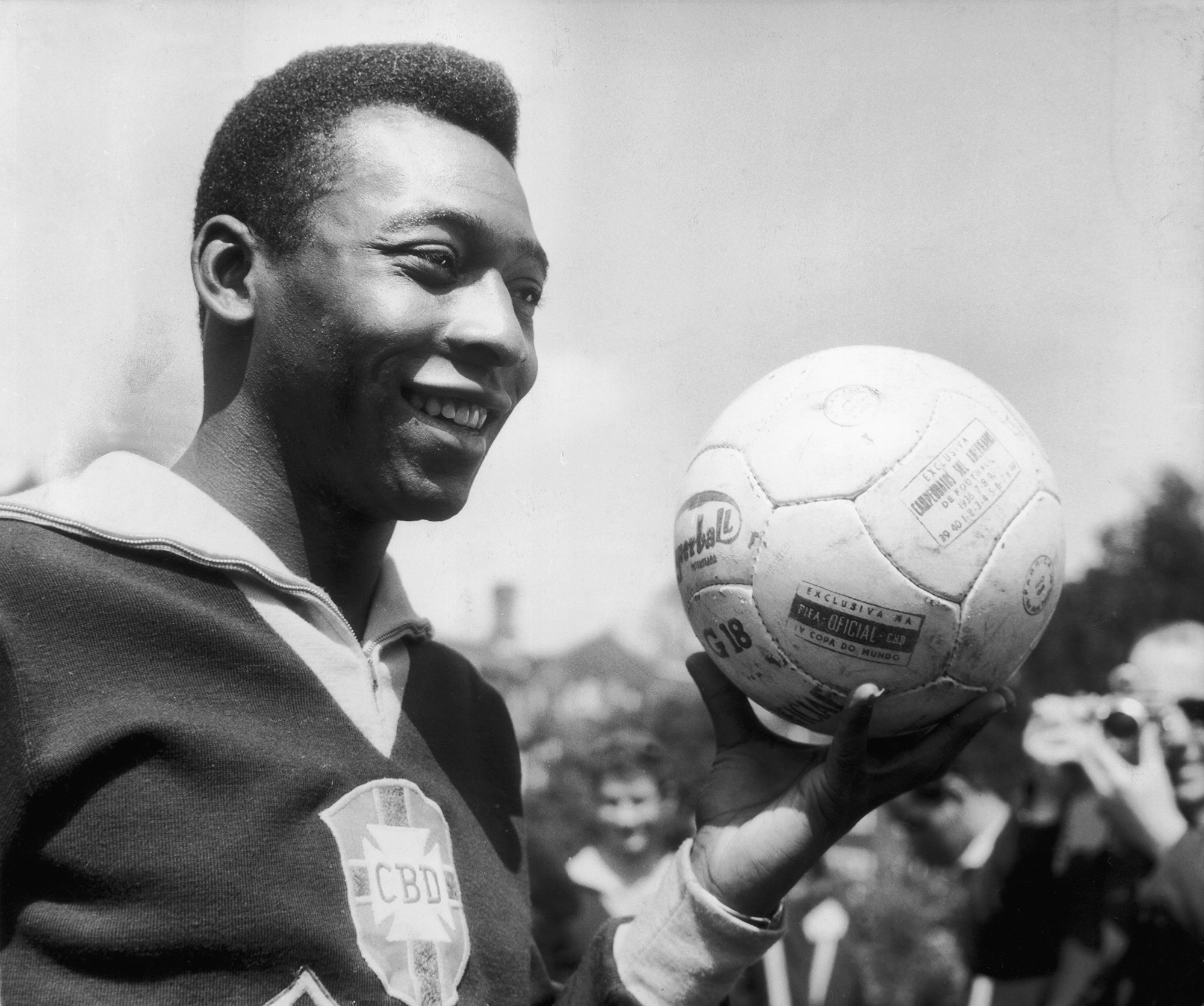 "The Brazilian team taught me that dreams never die and that persevering is the secret to staying on top. Thanks Brazil," he wrote in an Instagram post for his 80th birthday. "It was a pleasure to wear this shirt for so long."
After retiring from Brazilian soccer, he signed to the New York Cosmos — a move that brought him a multimillion-dollar contract and is also credited with firmly establishing soccer in the US.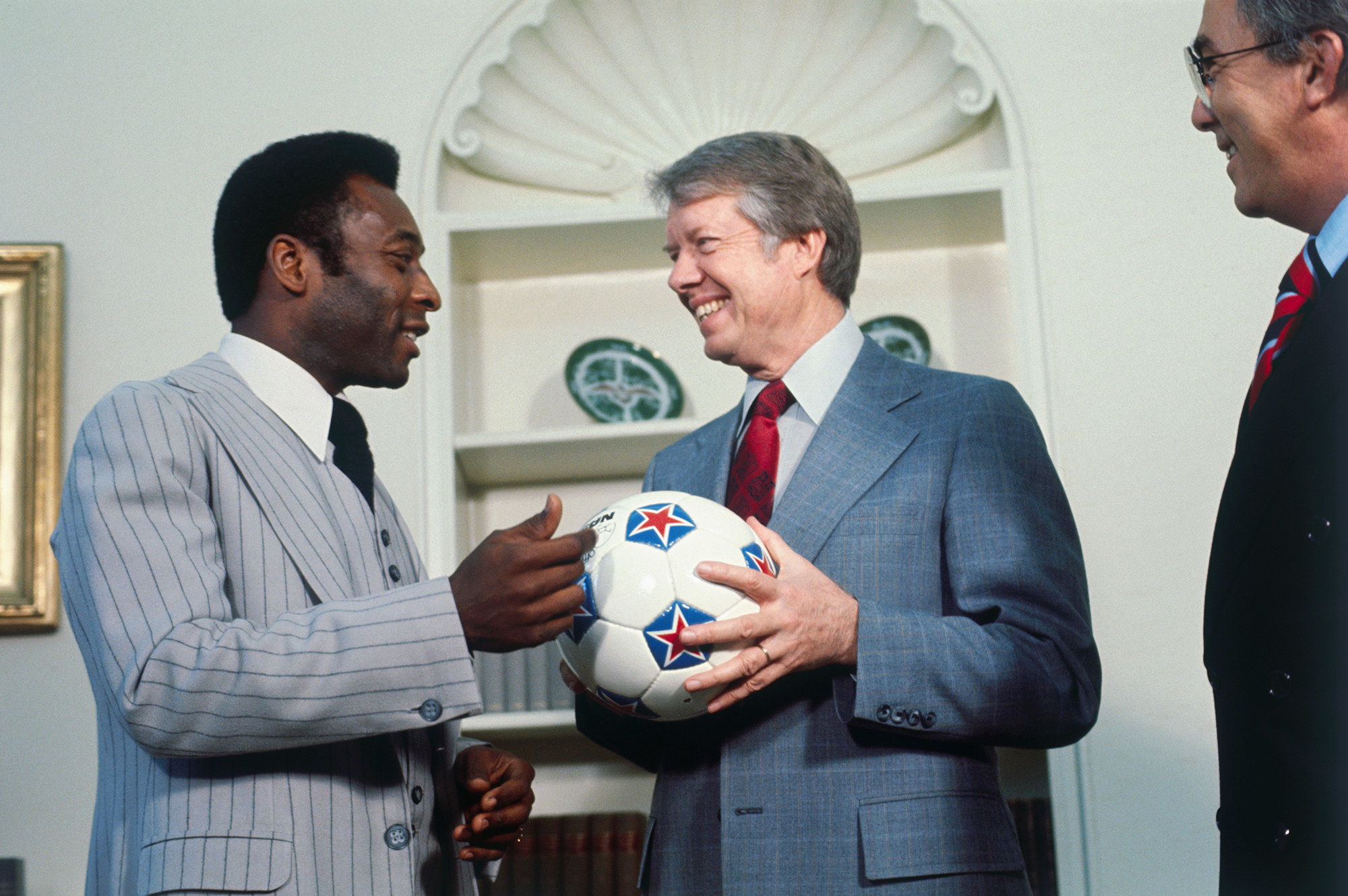 "You can say now to the world that soccer has finally arrived in the United States," the then-34-year-old said when the news was announced in 1975.
With his star power, attendance went up, and more people watched game broadcasts. More than 75,000 people packed into the stadium for his final game.
In 2000, he and Diego Maradona were the joint winners of FIFA's Player of the Century award. He continued to promote the sport internationally later in life while also serving as a UNESCO goodwill ambassador.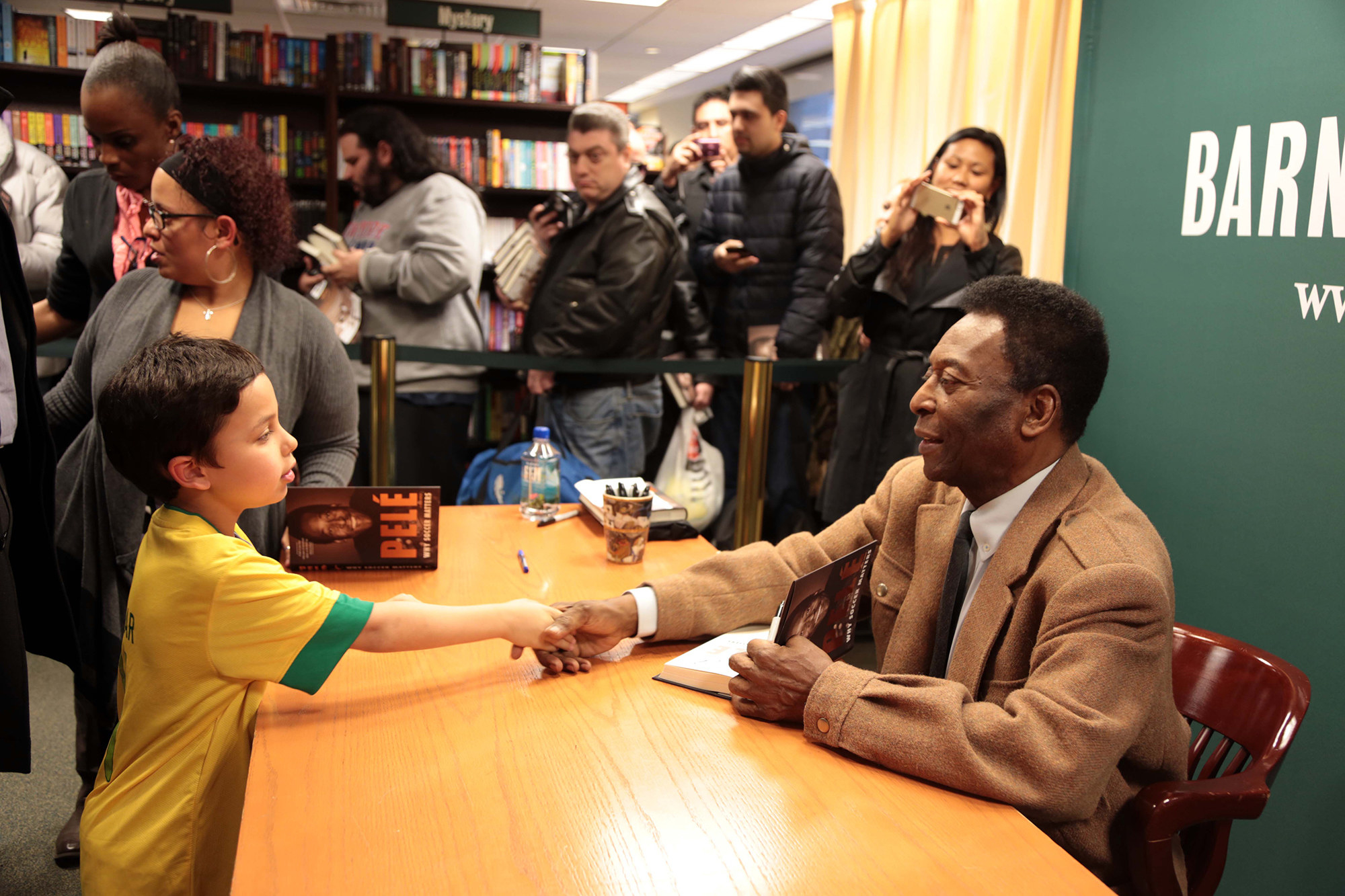 Though his talent on the pitch was singular, he attributed the global power of the sport to the fact that anyone can play.
"The reason the sport has grown so big, I think, is that it's not only for rich people. It's not just for big people — size doesn't exclude people. Everyone can participate," he said in an interview with Esquire in 2016. "That's why it's become so popular worldwide. You don't need to have any special quality in particular to play."