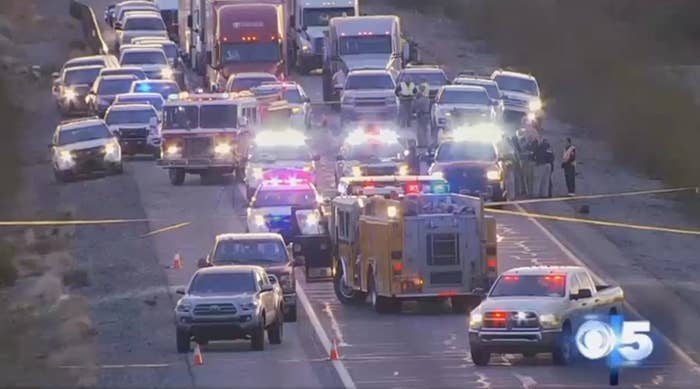 A man shot an Arizona state trooper early Thursday, then was fatally shot himself by a driver who stopped to help the wounded officer.
The Arizona Department of Public Safety said the state trooper was recovering after the ambush attack, which took place on a stretch of the Interstate 10 about 40 miles outside of Phoenix.
The state trooper had originally been responding to a report that a gunman had fired at a vehicle around 4 a.m. in the area of milepost 81, near the Arizona-California border. As the trooper reached milepost 89, he stopped after seeing a vehicle had been involved in a rollover wreck.
A woman had been thrown from the wrecked vehicle, and the officer began to set out flares to offer assistance and investigate, DPS Director Col. Frank Milstead said.
"It appears at this point he was ambushed by the suspect," Milstead said.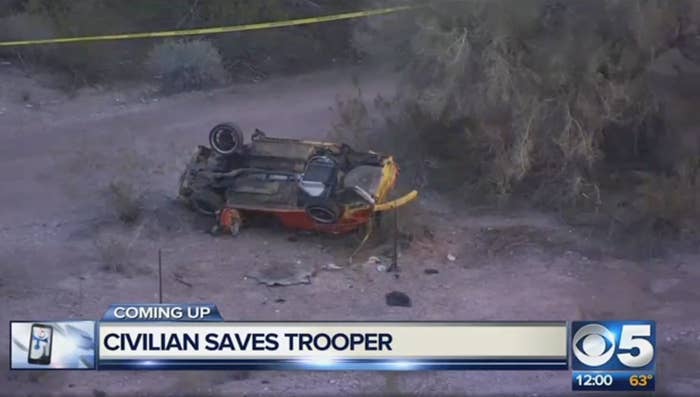 The man, who authorities did not identify but believe had been driving the wrecked vehicle, shot the state trooper in the right shoulder, Milstead said. The man then began to fight physically with the trooper, who had lost the function of his right arm and hand, ultimately pinning the trooper to the ground and bashing his head against the pavement, Milstead said.
A westbound then stopped and asked the trooper if he needed assistance. The trooper said yes, and the driver approached with his personal firearm. He ordered the other man to stop attacking the state trooper, Milstead said, and when the man did not, he opened fire.
The attacker was killed, and the Good Samaritan then used the trooper's radio to call for help.
The woman who had been thrown from the rollover crash was pronounced dead at a hospital.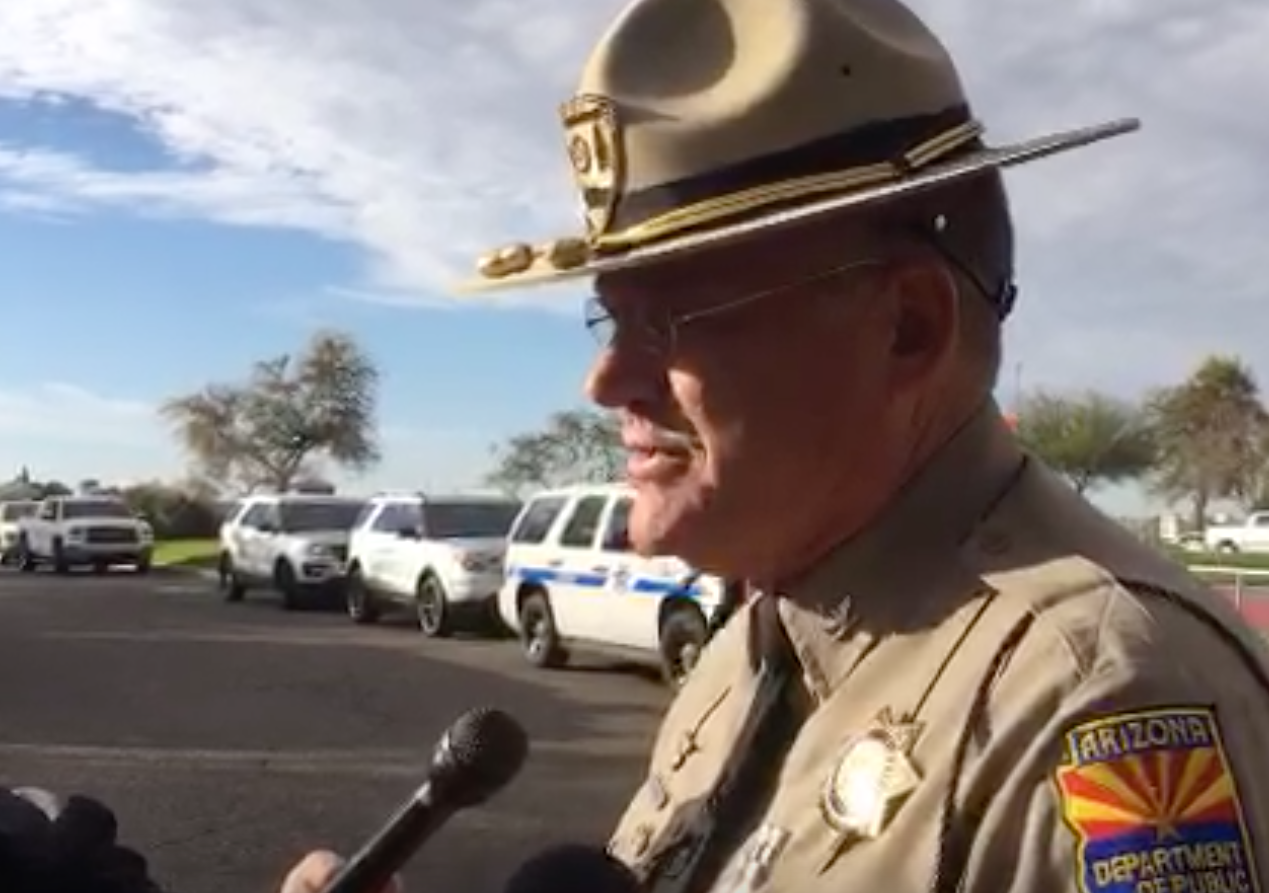 The investigation is in its preliminary stages, Milstead said, and authorities do not know why the state trooper was attacked.
"We know who they are, but we don't know what the story is," he said.
The interstate was closed for more than 12 hours on Thursday as investigators worked.
Meanwhile, the trooper, who has been identified only as a 27-year law enforcement veteran, was awaiting surgery Thursday afternoon. His was in stable condition.
The driver who stopped to help has also not been publicly named. However, Milstead said he wanted to tell him one thing: Thank you.
"I don't know my trooper would be alive today without his assistance."