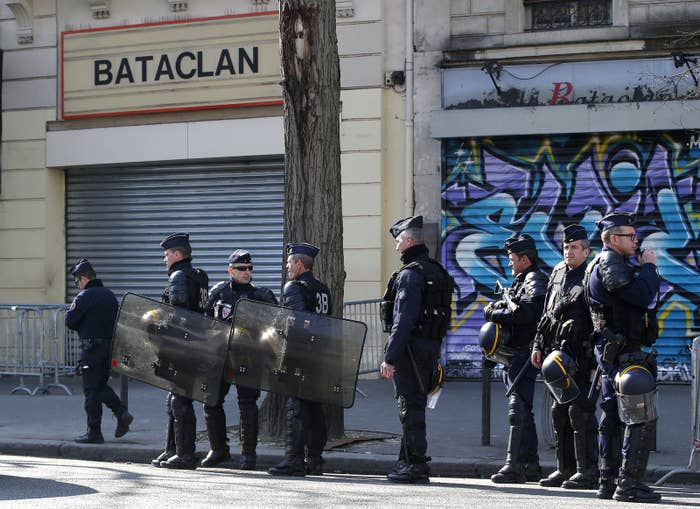 The men behind terrorist attacks in France last year were known to authorities, but the country's intelligence services failed to stop them, the leader of a commission investigating the attacks said Tuesday.
"Our intelligence services have failed," Georges Fenech told reporters on Tuesday. "All, I say all of them, the attackers of the Bataclan [music hall], those of Charlie Hebdo, those of the Hyper-Kosher [store] ... and others were all on the radar of our services."

Paris was stunned by two major terror attacks last year. In January, two brothers stormed the offices of the French satirical newspaper Charlie Hebdo and a Jewish grocery store, killing 16 people. Then in November, a group of attackers carried out a series of bombings and shootings, killing 89 people at the Bataclan theatre alone. In all, the two attacks left 147 people dead.
The committee of French lawmakers on Tuesday also adopted a report that included 40 proposals to create more efficiency and quicken the response to terror threats. Among them were plans to establish a national counterterrorism agency, increase training and collaboration for police and other first responders, and to create a national counterterrorism database.
The French National Assembly created the committee in January to review authorities' actions before and during the 2015 terrorist attacks, which prompted a state of emergency in November.
The proposals also called for more collaboration with Iraqi, Turkish, and other international authorities in the fight against ISIS. More Europol officers should also be working in Greece to manage migration, the commission proposed.
The lawmakers' actions are not binding, the New York Times reported, but they are expected to add to pressure on President François Hollande to take action.