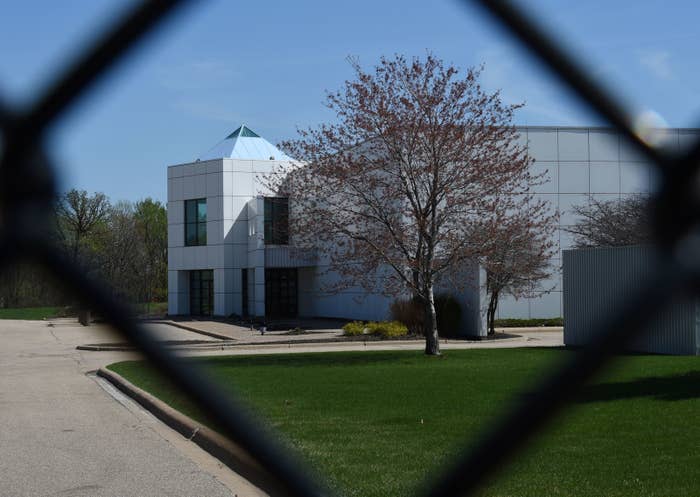 Paisley Park, the 65,000-square-foot complex in Minnesota where Prince lived, recorded, and performed, will open to the public this fall.
Bremer Trust, the administrator of the pop star's estate, announced the opening on Wednesday, which has the support of Prince's family. Tickets will go on sale on Friday for $38.50, with daily tours expected to begin Oct. 6.
According to planning documents, the tour will last about 70 minutes, and VIP packages for small groups will start at $100.

The city of Chanhassen must still approve the plans, which aim to treat the suburban complex as a museum to Prince's life and work. The trust will continue to own the property, and officials said they're working with the family to create an advisory council for the park's operations.
In a statement, Prince's family said they were touched by the many fans who continue to stand at the property's fence in tribute to the star. After Prince died in April at age 57, fans immediately gathered at the park to create a memorial.
Since its opening in 1985, Paisley Park has been not only Prince's home, but the center of Prince's creative endeavors. We continue to be moved by the endless number of fans from around the world who come to Paisley Park to stand outside and pay their respects to our brother. The new Paisley Park museum will offer fans a unique experience, an exhibition like no other, as Prince would have wanted it. Most important, the museum will display Prince's genius, honor his legacy, and carry forward his strong sense of family and community. We are excited to open the doors of Paisley Park and share Prince's magic with all of his fans.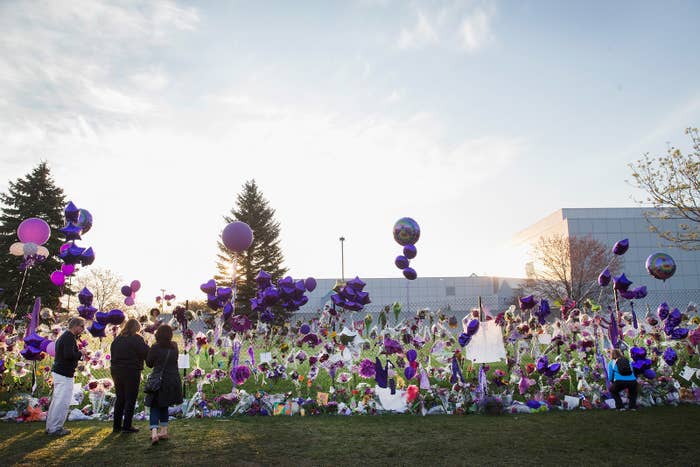 Tours will guide visitors through the complex's main floor, which includes recording and mixing studios, rehearsal rooms, video editing suites, a soundstage, and a concert hall. Artifacts from the star's life will be incorporated, including rare music and recordings, musical instruments, wardrobe, and motorcycles.
During Prince's life, he hosted fans for parties and performances at the complex. Paisley Park After Dark events continued up to the week of the legend's death. But even as he brought the public in, the star was secretive. Few photos show Paisley Park's interior, and fans have been eager for a taste of unreleased music he kept in the property's vault.
The complex's name was inspired by Prince's music. In 1985's "Paisley Park," he sang, "Come to the park / And play with us / There aren't any rules / In Paisley Park."
At its creation, Prince had hoped for the facility to drive creativity and the arts in the region where he grew up. According to a 1992 Knight-Ridder article, Paisley Park was so in demand for its studio space that it had to turn business away. It frequently drew comparisons to Hollywood.
In more recent years, Prince used his complex to bring people together. In May 2015, he held Dance Rally 4 Peace — an event in memory of Freddie Gray, the black man in Baltimore who died while in police custody.
Chanhassen Mayor Denny Laufenburger said he believed the plans to open the park to the public were in accordance with Prince's wishes.
"He knew exactly how to showcase his production studio for his fans in preparation of this eventual outcome," he said in a statement. "Chanhassen will be pleased to demonstrate to the thousands of visitors to Paisley Park the same hospitality and respect that Prince enjoyed during his time in Chanhassen."