Pageant Winner Arrested On Suspicion Of Making Child Porn For Marine
Authorities in Orange County, California, are seeking other children who may have been victimized.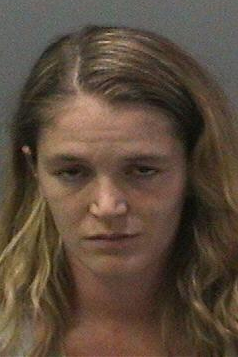 A 25-year-old woman who was crowned Mrs. Orange County and served as a church volunteer in California was arrested on suspicion of producing and distributing child pornography using a 4-year-old family member.
According to the Orange County Sheriff's Department, Meghan Breanna Alt was arrested Wednesday by members of a child exploitation task force. She was held on $100,000 bond and scheduled to appear in court Friday.
Investigators said Alt confessed to creating sexually explicit images with a 4-year-old family member. She then sent them to a Marine stationed in California in exchange for money and other gifts, authorities said.
Alt won the Mrs. Orange County pageant in 2014 and went on to compete for Mrs. California. According to authorities, she also worked with young children as a volunteer with the Church of Jesus Christ of Latter-Day Saints in San Clemente and Irvine.
There may have been other victims, the sheriff's department said.
The Marine's status in the investigation was not immediately disclosed.
Anyone with information was encouraged to contact the Orange County Sheriff's Department special victims unit at (714) 647-7418.