Thousands of residents in Northern California evacuated on Sunday in the face of high waters and erosion of the Oroville Dam's emergency spillway.
By Monday morning, the evacuation order for downstream residents remained in place as water levels in Lake Oroville continued to drop, stopping water from spilling over the damaged emergency spillway and risking further erosion.
The crisis at the Oroville Dam, the tallest in the US, had started to ease Sunday night when water stopped pouring over the emergency spillway.
The crisis kicked off earlier Sunday when the California Department of Water Resources announced that the auxiliary spillway could fail within an hour.
Fearing dangerous flooding, officials ordered nearly 200,000 people to evacuate low-lying areas downstream.
Water had reached the top of the 770-foot-tall dam on Friday, sending a cascade into an emergency spillway for the first time in the dam's history.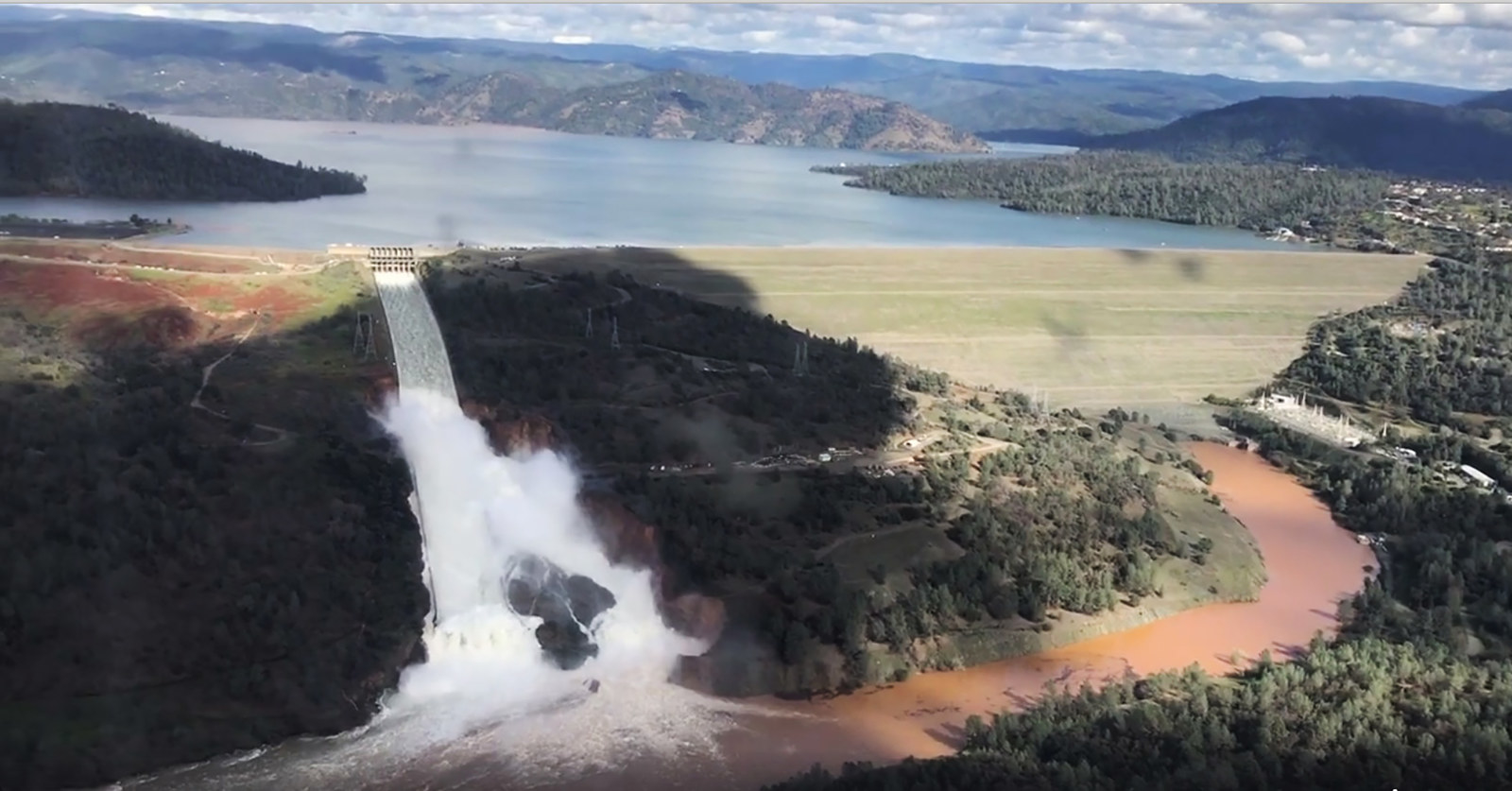 That prompted erosion, officials said, and a hole in the spillway was discovered Sunday.
Later in the evening, however, officials said the erosion was not progressing as fast as initially feared — and there was an opportunity to fix the hole.
A plan was in the works to drop bags of rocks via helicopter into the crevasse, Butte County Sheriff Kory Honea said. The amount of water coming into the emergency spillway was also lower, hopefully stabilizing the situation as a repair was made, he said.
The sheriff added he had called for the evacuation before information on the slower rate of erosion and potential repairs was available.
"The timeframe we were dealing with at that point was mere hours," he said. "And I couldn't risk the lives of thousands of people, so we took this rather significant step. I would rather be safe than sorry."
Officials also assured the public that the dam itself is structurally sound, and separate from the auxiliary spillway.
On Monday, work was underway to repair the spillway.
The Oroville Dam is located about 75 miles north of Sacramento. The man-made Lake Oroville stores water for California's drinking supply and helps with flood control.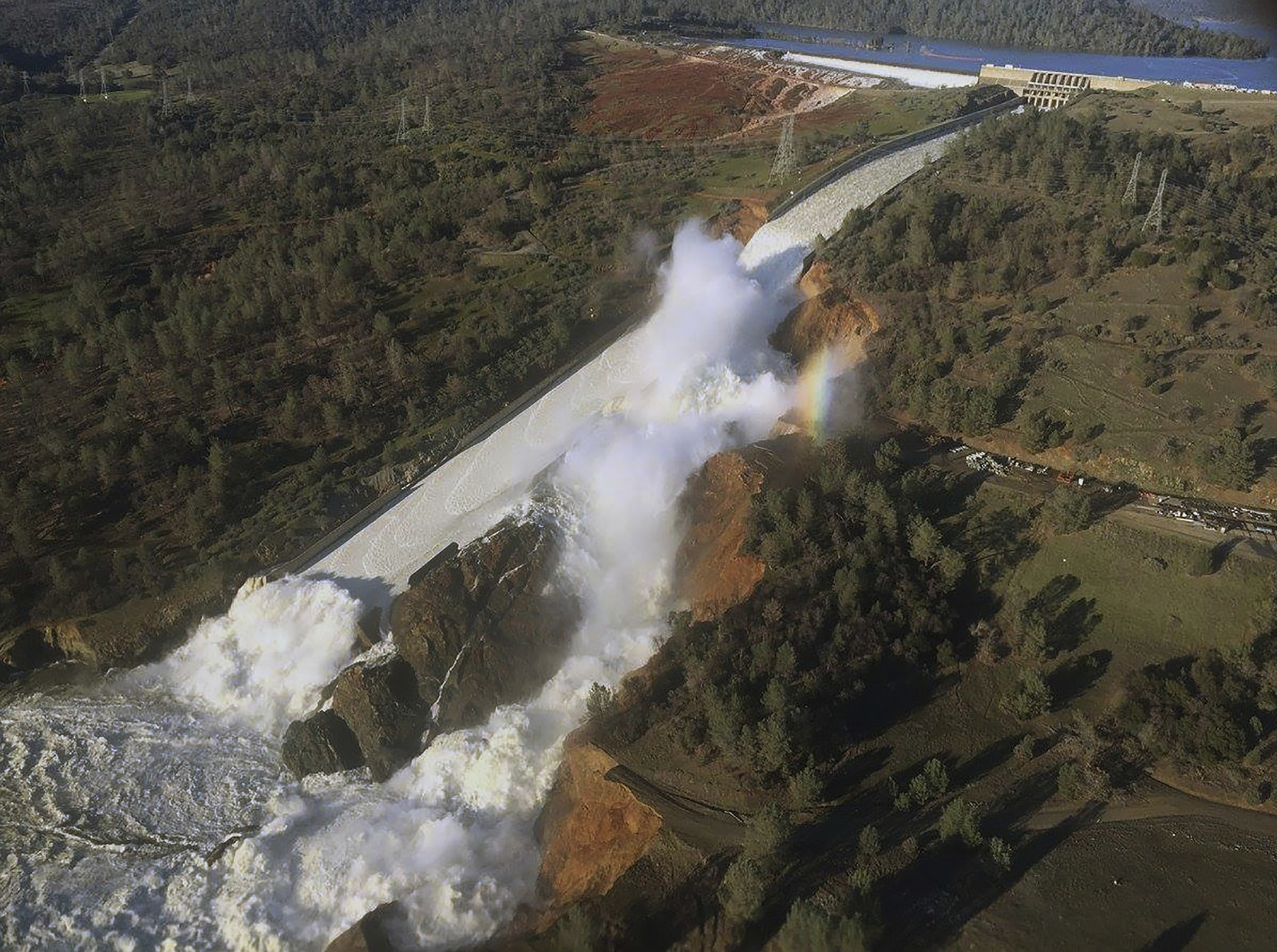 With more rain expected later in the week, officials were rushing to draw water levels down as far as possible, with water flowing out of the lake at nearly twice the rate as what was flowing into it on Monday.
The California National Guard, meanwhile, notified all its 23,000 soldiers and pilots to be ready to deploy, the first time an all-hands alert had been issued since the 1992 riots in Los Angeles.
Officials had no initial timeline for when evacuation orders might be lifted.