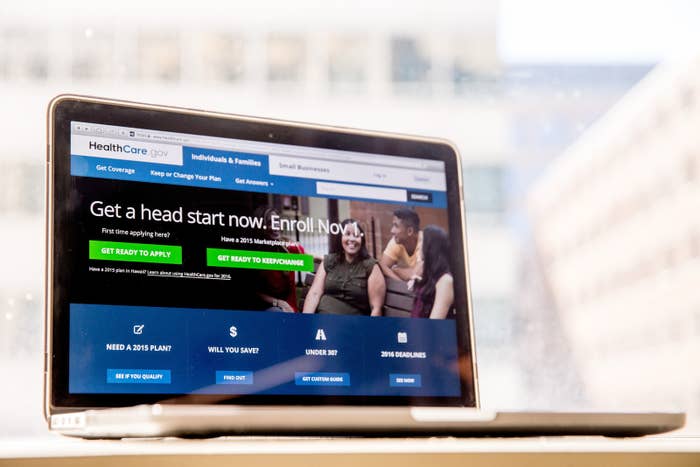 Obamacare premiums will jump an average 25% in 2017, but federal officials say subsidies will keep costs low for most people, according to a new government report.
The Department of Health and Human Services published its outlook for 2017 on Monday, a week ahead of the beginning of open enrollment on Nov. 1. For residents in 38 states using the federal HealthCare.gov marketplace, the benchmark premium will go up 25%. That means the lowest cost 2017 premium for a bronze plan will on average be $366, with silver plans costing $433, and gold plans $538.
But most people will benefit from increased tax credits and will still have the ability to shop around, the report states. After tax credits, 77% of people using the Healthcare.gov marketplace will be able to find a plan for $100 or less.
Still, the 2017 increase is steeper than than the single-digit hikes over the previous two years. The changes also fluctuate vastly from state to state. In Indiana, premium costs are going down 3%, and several other states are seeing only small increases. In others, the difference from 2016 to 2017 is vast: A benchmark plan in Arizona went from having a $196 a month premium last year to $422 in 2017 — an increase of 116%.
But even with the increase, the report said the overall numbers are still in line with what had been projected by the Congressional Budget Office. In earlier years, premiums had come in significantly below the projections.
For an example, the report calculated coverage for a single 27-year-old living in Dallas and earning $25,000 a year. In 2016, a benchmark silver plan would have have a monthly premium of $216 before a tax credit and $143 after a tax credit. In 2017, a similar plan would cost $232 each month and $142 after a tax credit.
The report added that 76% of people in the federal marketplace can find a lower premium plan within the same tier of coverage in 2017 if they shop around, instead of simply reenrolling in their current plan. On average, silver plan shoppers could save $58 a month, the report said. Switching plans could mean switching doctors or prescriptions.
The report on 2017 premiums comes after some large insurers have pulled out of the marketplace altogether. The marketplace is losing 83 issuers in 2017, many of those falling under the umbrellas of United Health and Aetna, according to the report. While most people will still have a choice within their area, 21% of people will only be able to find one issuer within their county.
The new numbers on Monday prompted renewed criticism of Obamacare from Republican leaders. Sen. Ted Cruz called for a full repeal, and a spokeswoman for House Speaker Paul Ryan said every Democrat candidate should respond to the increased premiums.