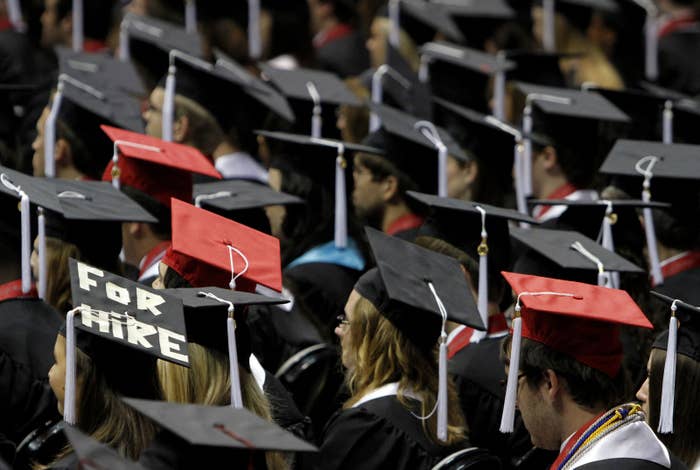 People with total and permanent disabilities have for years qualified to have their federal student loans forgiven, but according to the Obama administration, thousands were unaware they could get financial relief.
On Monday, the Department of Education announced it would begin identifying and notifying people who might be eligible for the program. It's part of what President Obama called for last year under his Student Aid Bill of Rights plan, and according to officials, it could eliminate $7.7 billion in student debt for 387,000 people.
"Americans with disabilities have a right to student loan relief," Education Under Secretary Ted Mitchell said in a statement. "And we need to make it easier, not harder, for them to receive the benefits they are due."
In the past, people who qualified for the program had to be aware of the benefit, then apply in a process that could take years, Mitchell said. As of next week, the thousands who have been identified through other existing records will be mailed letters with a completed application enclosed. All they will then have to do is sign the application and send it back. They'll be entered into a more streamlined process to receive the loan forgiveness, officials said.
More information is available at disabilitydischarge.com.