Sister Judy Byron chose religious life in the '60s, inspired by the Catholic sisters who educated her. Following in their footsteps, she became a middle school teacher, then principal of an elementary school, working to serve God and her community by guiding young minds.
She never worried about guns in her classroom. They had fire drills, but not lockdowns. Her students weren't afraid that someone would come to school to hurt them.
That changed after Columbine, then again and again in the following years. When 26 people — most of them first-graders — were killed at Sandy Hook Elementary School in 2012, Byron was left in disbelief. Surely, people would now have to come together to do something about gun violence.
But really, not much happened. Mass shootings continued to grab headlines. Even more lives were lost in less-publicized crimes, domestic violence, and suicides involving guns.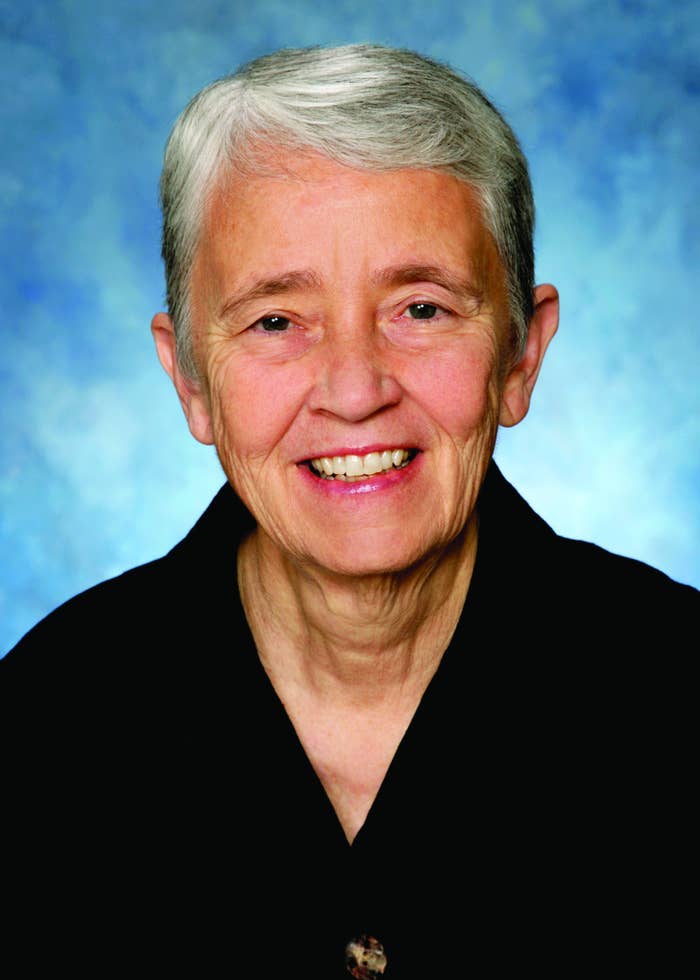 It went against the work of Byron and other Adrian Dominican sisters, a congregation of more than 600 vowed Catholic women who dedicate their lives to peacemaking, social justice, health care, the environment, and education. And so, pooling their resources with other religious groups and organizations, they took their concerns to the gun industry. They bought stock, and with their new rights as minority owners, they filed shareholder resolutions with companies aimed at pressuring them to help end gun violence.
On May 9, at gunmaker Sturm Ruger & Co.'s annual meeting in Prescott, Arizona, their efforts will face a major test when investors vote on the first of two such resolutions targeting gun companies. Specifically, the measure will ask Sturm Ruger to spell out what it's doing to mitigate gun violence. Byron hopes the results will send a message the companies can't ignore.
"They have to be part of the solution to gun violence," said Byron, who since 1998 has led the Seattle-based Northwest Coalition for Responsible Investment.
But when it comes to guns, potential fixes rarely become reality. The National Rifle Association has rallied its members around the idea that just about any form of gun control violates the Second Amendment. Lawsuits seeking to hold big businesses responsible for gun violence are hamstrung by the Protection of Lawful Commerce in Arms Act, a federal law that shields gunmakers and sellers from liability in most cases. In spite of some victories at the state level, gun control advocates haven't convinced Congress to step up with new legislation.
In the face of long odds, shareholder activists like Byron are offering another way forward: a foot in the business' door, with a chance to force change from the inside. And, more than ever, their quiet yet insistent messages on social responsibility are gaining influential allies.
"I always have hope that things can change," Byron said, "because I've seen a lot of change."
Over the summer of 2017, Byron and her colleagues wrote to the gun companies asking to talk.
When she started her shareholder work in the '90s, Byron didn't have any particular knowledge about financial matters aside from what she'd picked up as a school administrator and leader within her religious community. But she learned from the expertise of the Interfaith Center on Corporate Responsibility, which includes Byron's Northwest Coalition. The group had its beginnings in the 1970s during South Africa's apartheid, when churches and religious orders called for the companies they invested in to stop doing business with the racist regime.
Combining a moral message with financial might proved to be powerful. ICCR now includes hundreds of faith-based investors, pension systems, and socially responsible funds and leverages their $400 billion in assets on issues from human trafficking to climate change.
To take a stand on gun safety, about two years ago ICCR investors checked their portfolios to make sure they held stock in Sturm Ruger, Dick's Sporting Goods, and American Outdoor Brands, the parent company of Smith & Wesson. Others, including the Adrian Dominican Sisters, purchased $2,000 worth of Sturm Ruger and American Outdoor Brands shares and sat on them for a year, a requirement for investors to voice concerns in public companies.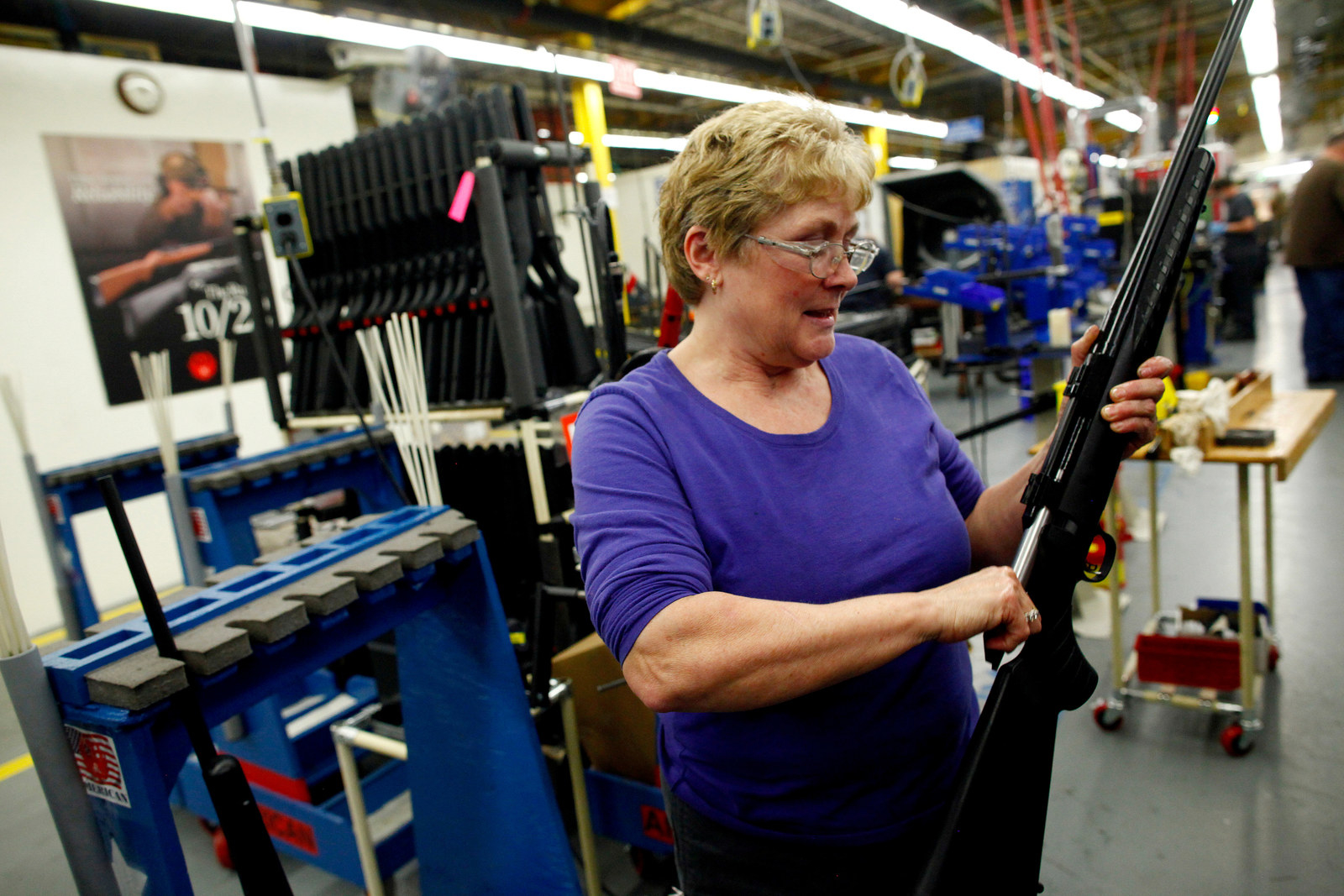 Over the summer of 2017, Byron and her colleagues wrote to the gun companies asking to talk. The letters were sent without fanfare, in hopes that a conversation outside public scrutiny would make companies comfortable enough to come to the table.
"We wanted to engage them on the issue," she said. "We realize we're going to have guns, but they have to be safer so we don't continue to have the violence and the deaths."
They didn't get an answer, and in January, 30 of the religious shareholders filed their resolutions. The roughly 500-word statement called for companies to report back on their efforts to develop products such as smart guns, which would fire only at the touch of a legal owner; to state how their firearms were used in violent events; and to explain how gun violence poses a financial and reputational risk to the companies.
"If you had my cellphone you couldn't use it, but if you had my gun you could."
"If you had my cellphone you couldn't use it, but if you had my gun you could," Byron said of the sisters' demand for smart guns. "In this day and age when everything is becoming electronic … it's just like we're back in the Dark Ages with our guns."
In response, the CEO of Dick's Sporting Goods got on the phone with the nuns, who urged him to stop selling military-style assault weapons, to embrace universal background checks, and to promote gun safety.
The gun manufacturers stayed silent — disappointing to some of the shareholder activists, but not unexpected.
Then on Feb. 14 came the shooting at Marjory Stoneman Douglas High School in Parkland, Florida. The teenage survivors became leaders and activists, and their supporters put pressure on gun sellers and called for boycotts of companies offering discounts to NRA members.
Companies listened. Dick's announced it would only sell guns to customers 21 and over, and it would stop stocking assault-style rifles and high-capacity magazines.
"We have to help solve the problem that's in front of us," CEO Ed Stack said in a statement in February. "Gun violence is an epidemic that's taking the lives of too many people, including the brightest hope for the future of America — our kids."
It was a stand that took courage, Byron said. Walmart joined in raising its minimum age for gun sales, and Kroger announced it would phase out gun sales altogether.
"The companies have a fiduciary responsibility to their investors, but more and more I think companies are seeing ... they have a responsibility to society and to the community wherever their operations are," she said. "I think it can't just be about their fiduciary responsibility, but what is their responsibility to society? The costs of gun violence, the loss of life, all the expense to our health care system."
Those concerns are outlined in the resolutions, which shareholders of American Outdoor Brands are expected to consider this fall, a few months after the Sturm Ruger meeting.
Colleen Scanlon, chief advocacy officer of Catholic Health Initiatives, will be in Arizona to present the faith-based investors' resolution.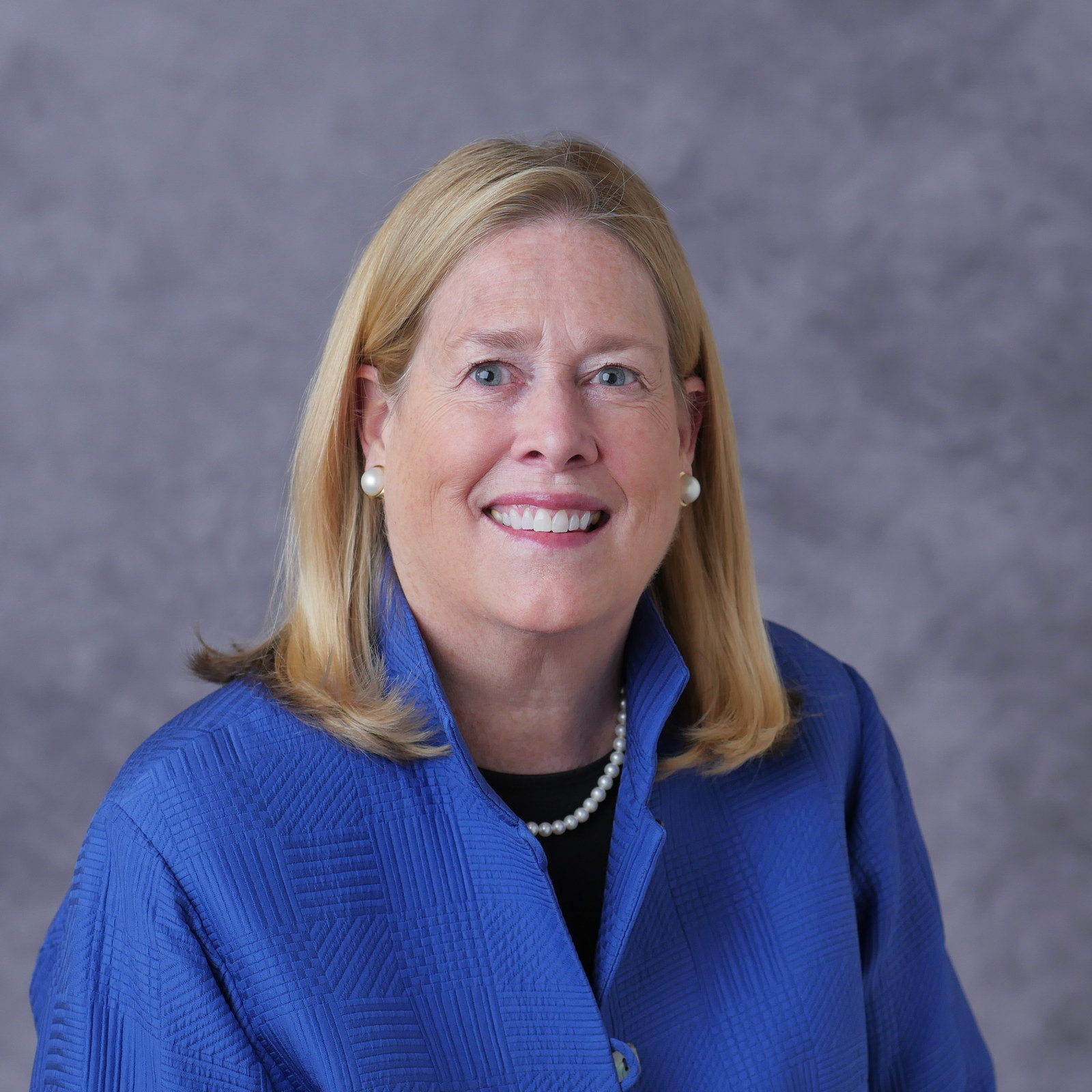 "We see the devastating impact of gun violence, and we think it's a public health crisis and has extraordinary human and financial costs," she said. "I guess we see this kind of as an obligation," she said. "We always talk about our commitment to build healthy communities."
In the weeks leading up to the annual meeting, Scanlon and the sisters have been making their case to fellow shareholders, particularly large institutional investors. They've drawn on contacts in the financial industry from previous shareholder activism work, and in April, they sent out a memo hoping to persuade investors to vote with them.
They must achieve at least a 3% yes vote to bring the resolution back to next year's annual meeting, then a 6% vote to do the same the following year. Meeting those thresholds isn't a given; a similar resolution with Sturm Ruger in the early 2000s fizzled.
And Sturm Ruger's board of directors is making its opposition clear. A page-long statement in the annual meeting's agenda pointed out its guns come with locks and dismissed smart-gun technology as ineffective. Guns are only sold to federally licensed distributors, who sell only to federally licensed retailers, it said, adding that any violence is an issue for law enforcement.
"We believe that the intentional criminal misuse of firearms is beyond our control," the statement said.
"We believe that the intentional criminal misuse of firearms is beyond our control."
But even if a minority of shareholders, say 5%, side with the religious investors, it can show that an issue is important to the public, Scanlon said. And though she doesn't want to predict what will happen May 9, the resolution is already making unprecedented waves by drawing major investors into the gun debate.
Investment firm BlackRock, the largest shareholder in Sturm Ruger and American Outdoor Brands, contacted the gunmakers with many of the same questions raised by the sisters. BlackRock did not respond to questions about how it will vote on the resolution.
Glass Lewis and Institutional Shareholder Services — the two firms that provide voting recommendations to mutual funds and other large investors — have told their clients to support the resolution.
It's the glimmer of a consensus that Scanlon wasn't sure was possible in the aftermath of Sandy Hook. But in the last five years, and with the energy brought by the Parkland students, it looks like the US is ready for change, she said.
"I actually do think it's a new day," she said. "I think somehow we're at a moment when many voices are coming together with a collective ask of companies in corporate America: Let's look at how we can contribute to solving the problem of gun violence in this country."
Last year, shareholder activists, including Byron's Adrian Dominican Sisters, marked a turning point in their efforts on climate change. With BlackRock and Vanguard throwing in their votes, 62% of shareholders supported a resolution calling on ExxonMobil to report back on the impacts to its business of global efforts to reduce climate change.
Though it wasn't required to comply, faced with a groundswell, Exxon agreed. Byron is hoping to similarly win over large investors on the gun safety resolution.
"It's still a pretty profitable business to be in," he said. "And remember too, this business goes back to the Pilgrims 400 years ago."
"They have the power to move [the gun industry] in a way that we probably, as the investors we are, wouldn't be able to do," she said.
Their efforts come as the gun industry is slowing down after 15 years of exponential growth. But though demand isn't breaking the records that it once did, it's holding steady, said Brian Rafn of Morgan Dempsey Capital Management, who's skeptical of the resolutions' potential impact.
Looking at various metrics, Rafn estimates some 90 million Americans own 455 million guns — with another 18 million firearms produced or imported each year.
"That stockpile, as big as it is, it's still growing at 5% a year," he said. "Our population grows at 2%."
Massive debt amid a downturn has led to bankruptcy for gunmaker Remington, which produced the Bushmaster AR-15 used at Sandy Hook. But for gun companies that have kept their balance sheets strong, there's little incentive to change how they operate, said Rafn.
"It's still a pretty profitable business to be in," he said. "And remember too, this business goes back to the Pilgrims 400 years ago. A 400-year business to be doing this vibrant, that's a pretty positive statement." ●