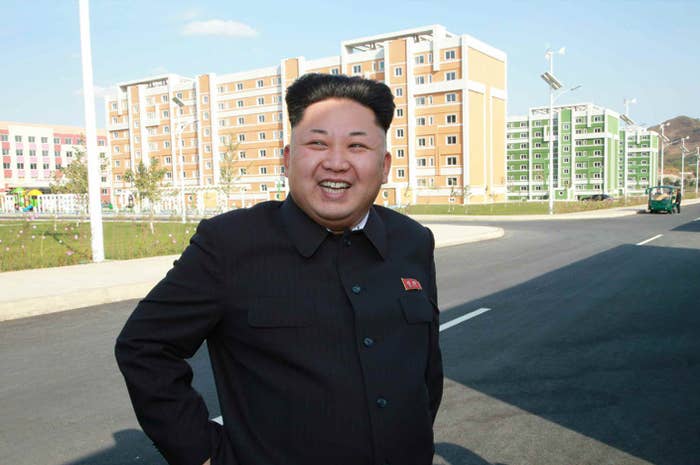 North Korean leader Kim Jong Un has made his first public appearance in 40 days, state media reported on Tuesday.
The Korean Central News Agency said Kim visited a new residential district for scientists that included apartments as well as schools and a hospital.
In recent weeks, he has missed government meetings leading to speculation about whether he remained in charge of the country. South Korean media reported in September that he had been hospitalized for ankle surgery. Rumors also suggested that Kim suffered from gout or other health problems.
He was last photographed in public on Sept. 3, when he attended a concert.
The Tuesday edition of North Korea's Rodong Sinmun newspaper showed new photos of Kim apparently using a cane to walk while touring the buildings.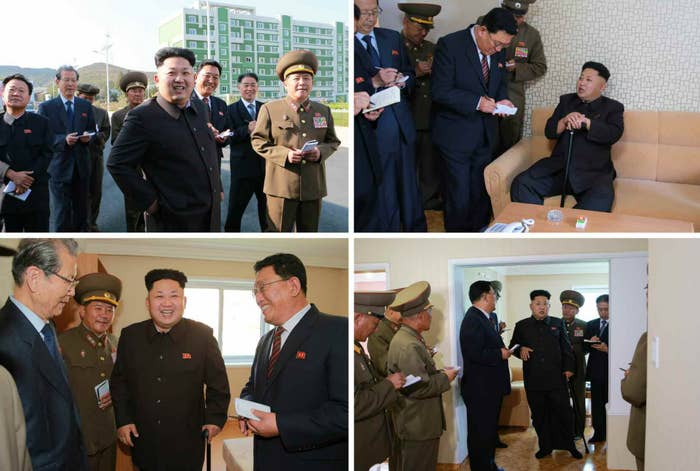 The reports did not say when the photos were taken nor why Kim was using the cane.