North Charleston Prepares For Walter Scott's Funeral And More Protests
Residents gathered outside city hall Friday night to share their own stories of injustice and call for change after the fatal police shooting of Walter Scott.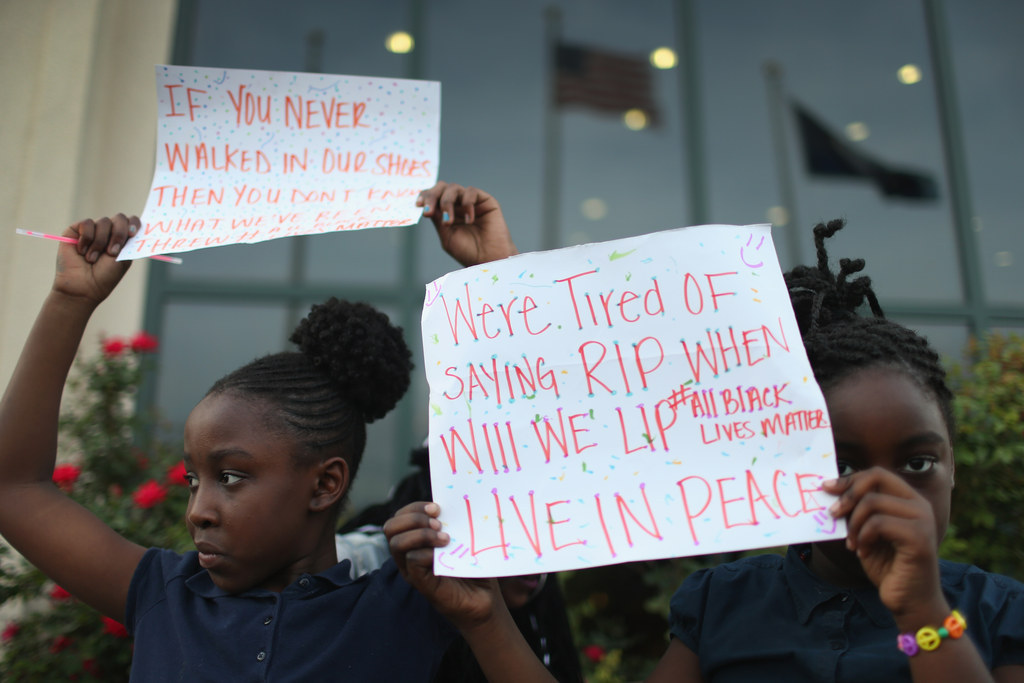 NORTH CHARLESTON, South Carolina — As family and friends of Walter Scott prepared to lay him to rest, North Charleston residents gathered outside city hall to share their own stories of injustice and call for change.
The vigil, organized by the local Black Lives Matter group, drew about 70 people and began with prayer and song. Organizers then turned the megaphone over to members of the crowd, who spoke for two hours on everything from income inequality in the region to their own loved ones who had been killed by police.
Azalee Wylder's voice filled with emotion as she spoke about the death of her brother, Asberry Wylder, 13 years ago.
"I'm just feeling for the Scott family," she said. "It just brings back a lot of memories for me."
Authorities determined police acted appropriately when officers fatally shot the 41-year-old, who was suspected of shoplifting and had a knife. Many in North Charleston disagreed, and protests followed.
"This didn't start Saturday," Wylder said. "This has been going on over and over and over and over. It's just got to stop."
Opinions varied on how to bring about changes in the city. Some have called for the mayor to resign. Thomas Ravenel, the former state treasurer, held up voter registration forms instead.
"This is how we make change, at the ballot," he said. "Come November, we will march to the polls."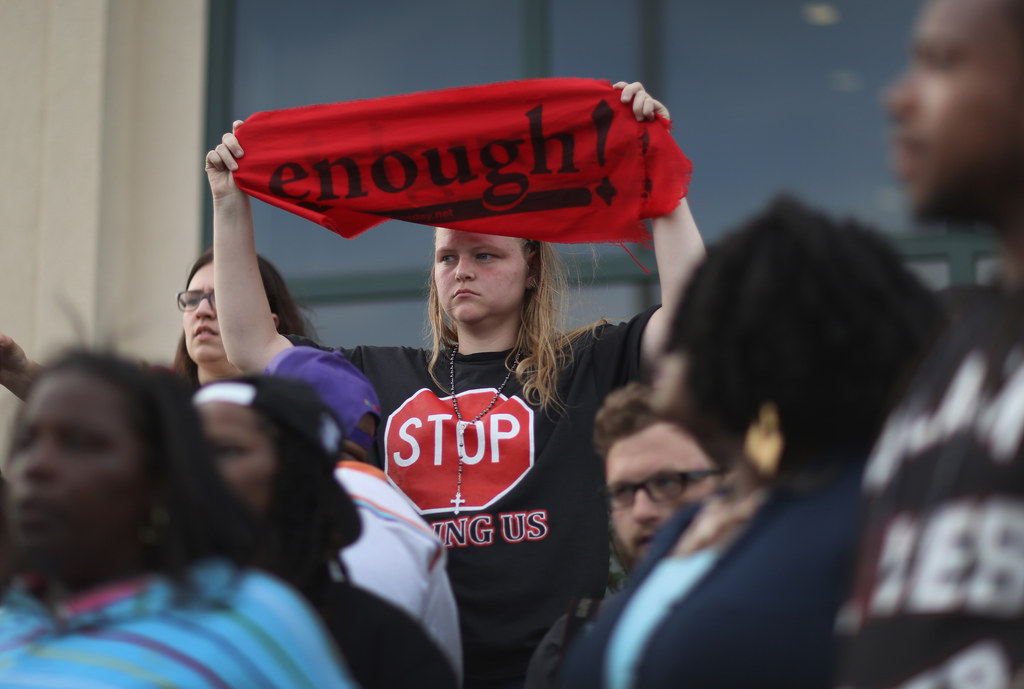 Another march is planned for Saturday afternoon, organized by The Coalition: People United To Take Back Our Community with a number of other groups. On Sunday, Rev. Al Sharpton will lead a church service with a message of healing; local officials and police have been invited to take part. The next day, Black Lives Matter Charleston is planning a Moral Monday gathering, in the tradition of the civil rights movement.
But first, services will take place for Walter Scott at the W.O.R.D. Ministries Christian Center in Summerville, South Carolina. He is survived by his parents, Walter and Judy, his brothers Anthony and Rodney, and his four children, Samantha, Sebastian, Walter, and Miles. No national figures as scheduled to speak, unlike the funerals of Michael Brown and Eric Garner.
The protests surrounding Scott's death have been different from previous ones as well, said James Johnson, president of the local chapter of the National Action Network. As the crowd gathered Friday night, North Charleston police went about their regular duties.
"Hopefully this will set an example for other cities," Johnson said. "We can all agree or disagree without destroying property."
So far, Black Lives Matter protesters have asked North Charleston for a civilian oversight board that would do independent investigations into potential police misconduct. Johnson said activists have previously asked the city to create a similar board, but this time he's hopeful for success.
"The young people demand it, and I support them 100%," Johnson said.
Johnson is also hoping for a murder conviction of former Officer Michael Slager, potentially the first for a South Carolina officer acting on duty. The video should show that Scott was not a threat, Johnson said. But, he added, there was video of the death of Eric Garner, the New York City man who died after being placed in a chokehold, as well.
"I guarantee you there will be anger again if [Slager is] found not guilty," Johnson said. "It will shock the world."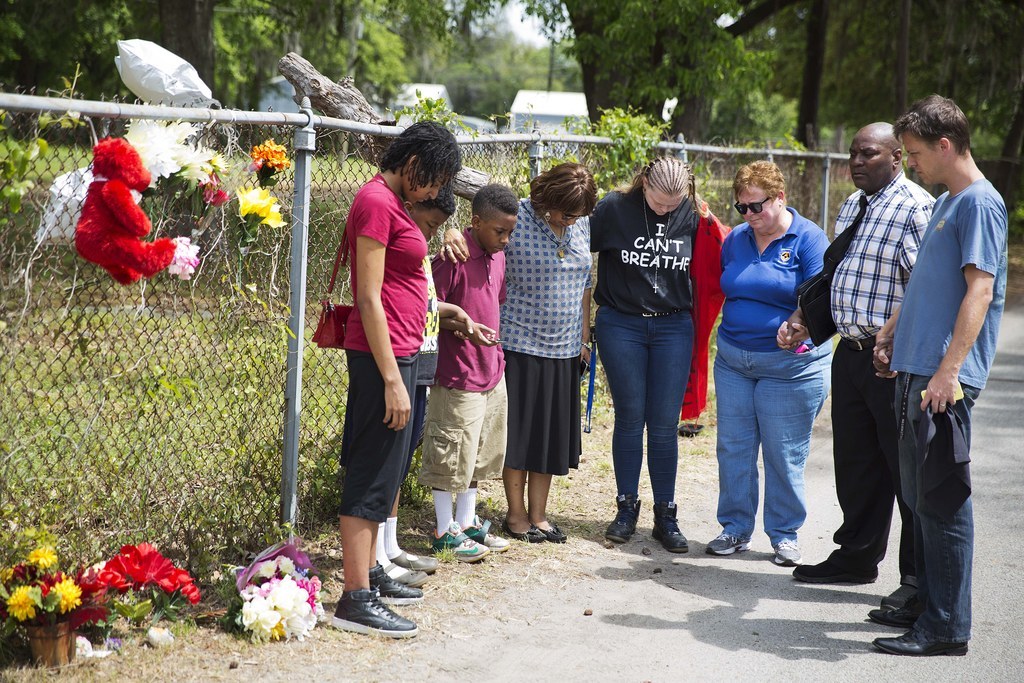 On Friday, people continued to stop at the lot where Scott was killed to mourn.
Michelle Gales-Grant, a former North Charleston resident, arrived in town Friday night for a visit. When tragedy struck, she found that Scott was the cousin of a friend of hers.
"The least I can do is say I showed up here and gave my support and paid my respects," she said.
And though Slager has been charged, Gales-Grant is mindful of the other black men who face violence at the hands of police.
"I think there's a lot of work left," she said. "We think we've come so far, but this is just evidence we have haven't come as far as we thought we have."