New York Governor Officiates Wedding At Stonewall Inn During Pride Festivities
David Contreras Turley and Peter Thiede decided to move their upcoming wedding to this weekend after Friday's historic Supreme Court decision for marriage equality.
New York couple David Contreras Turley and Peter Thiede were married Sunday amid Pride festivities in a ceremony officiated by Gov. Andrew Cuomo.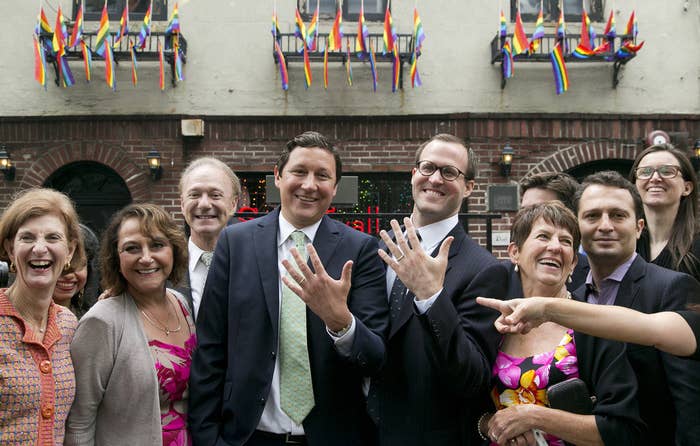 The ceremony took place outside the Stonewall Inn, where in 1969 gay men rose up against a police raid and the modern LGBT rights movement was born.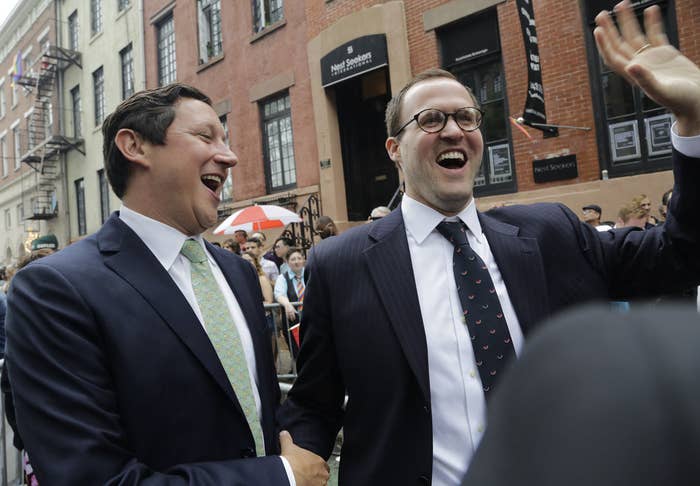 It was the first time Cuomo had officiated a wedding. Lawmakers granted his request for the power only days before.
Cuomo signed New York's law for marriage equality in 2011, and on Sunday, he marched in the Pride parade with a banner reading, "New York led the way."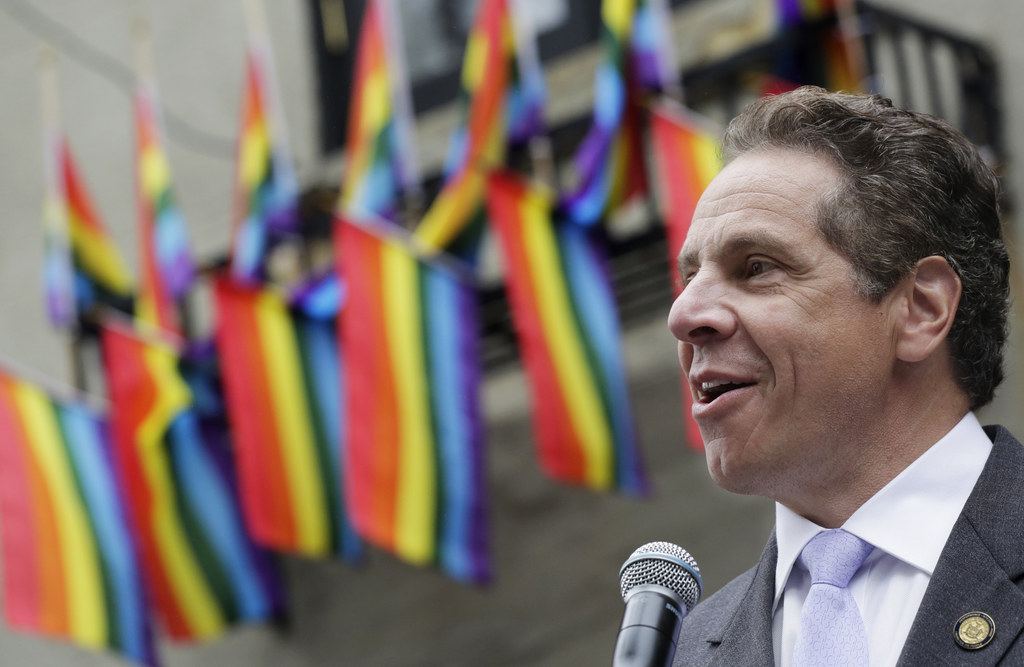 Robbie Kaplan, the attorney who argued before the Supreme Court against the Defense of Marriage Act, also spoke in the ceremony.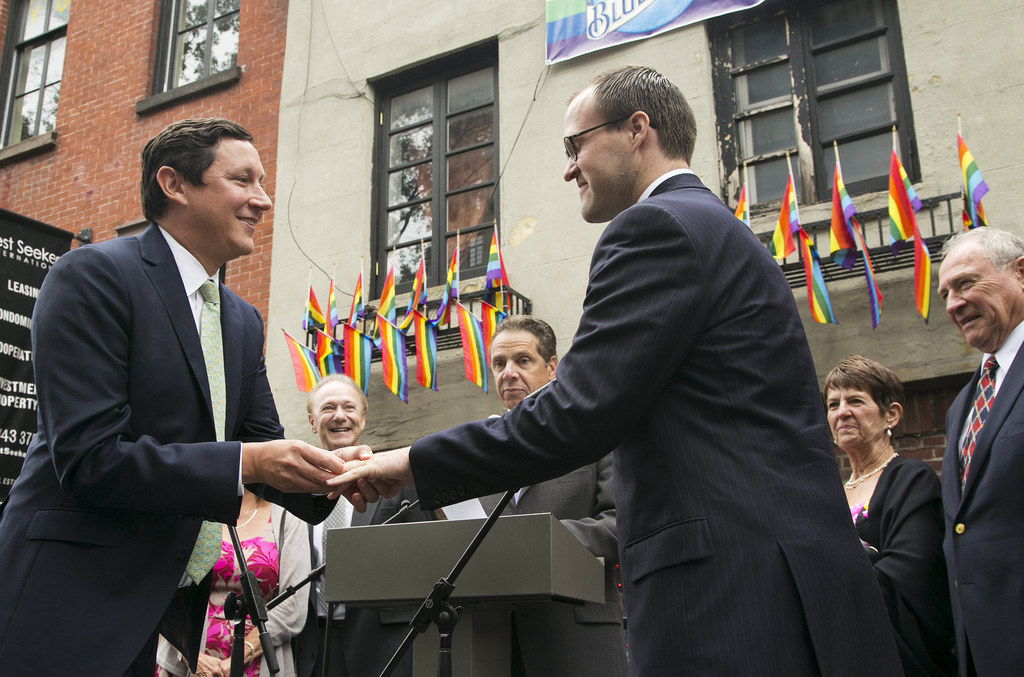 The couple said their vows with their families by their sides. Each "I do" was met with cheers, applause, and happy laughter.