Updated — Oct. 24, 1:19 p.m. ET: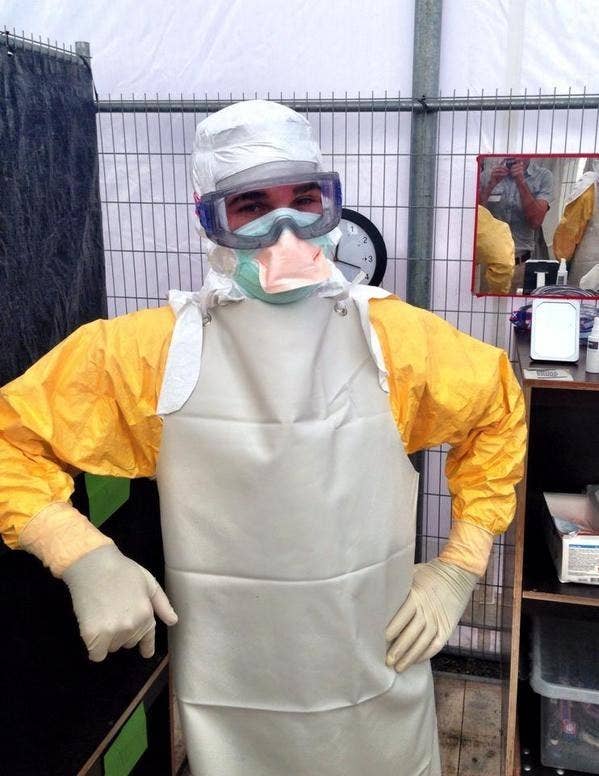 A New York City doctor who recently returned home from Guinea tested positive for Ebola Thursday, causing health officials to retrace his movements across the city and quarantine three other people.
Dr. Craig Allen Spencer, a 33-year-old Manhattan resident, developed a 100.3°F fever and diarrhea sometime between 10 and 11 a.m. Thursday, at which time public health officials believe he became contagious. Before he developed the fever, however, he visited a Williamsburg bowling alley, rode the subway's A, L and 1 lines, and possibly ate at a restaurant.
In spite of his forays into public, it's extremely unlikely anyone else will contract Ebola, said Dr. Mary Bassett, New York City health commissioner.
"People become contagious as they become sick," she said at a press conference Thursday night.
Spencer arrived in New York at John F. Kennedy Airport on Oct. 17, returning from work in Guinea with Doctors Without Borders. His return trip routed him through Europe, officials said.
Since returning from Africa, where he treated Ebola patients, he had been taking his temperature twice daily. When he showed a fever, the typical first sign of contagious Ebola, he notified Doctors Without Borders. The group then contacted New York public health officials, and a specialized ambulance crew in protective gear transported Spencer from his apartment to Bellevue Hospital.
"He was familiar with the disease and the symptoms," New York Governor Andrew Cuomo said. "He handled himself accordingly."
Officials have identified Spencer's girlfriend and two friends as contacts. They were quarantined and will be monitored for signs of the virus for 21 days. A fourth contact, an Uber driver who took Spencer home from Brooklyn, will also be monitored. Since he did not have physical contact with Spencer, he is considered at low risk of developing the disease.
Officials do not believe Spencer was contagious on Wednesday, when he visited the Williamsburg bowling alley.
"He was feeling well at that time except for his feeling of fatigue," Bassett said.
Still, "medical detectives" will trace Spencer's steps to determine if anyone else may be at risk, Mayor Bill de Blasio said.
"There is no reason for New Yorkers to be alarmed," he said. "Ebola is an extremely hard disease to contract."
Ebola is spread through the bodily fluids — such as blood, vomit or diarrhea — of a person who is showing symptoms of the disease.
"Riding on the same subway car or living near a person with Ebola does not in itself put someone at risk," de Blasio said.
At Bellevue Hospital, Spencer is in isolation. The facility is one of eight in the state that have been designated to handle the intensive care of someone who develops Ebola. Before Spencer's diagnosis, the Centers for Disease Control had already checked the hospital's readiness. Training and preparation have been in place for months, officials said, and lessons have been learned since the first U.S. cases were diagnosed in Dallas.
"The healthcare workers feel prepared, and they feel equipped," Cuomo said.
Oct. 12: Last contact with Ebola patients while working for Doctors Without Borders in Guinea
Oct. 14: Left Guinea reporting no fever
Oct. 17: Arrived at John F. Kennedy International Airport via Europe
Oct. 21: Visited the High Line and a Manhattan outpost of The Meatball Shop.
Oct. 22: Went on a three-mile run in his neighborhood and along Riverside Drive. He later visited The Gutter bowling alley in Williamsburg, taking the A and L trains to get there. He took an Uber cab home.
Oct: 23: Took his temperature between 10 a.m. and 11 a.m. and reported a 100.3 degree fever. He was taken to Bellevue Hospital.
Officials are now seeking to account for all of his contacts and whereabouts since 7 a.m. on Oct 21.
Officials stressed that residents of Spencer's apartment building were not at risk.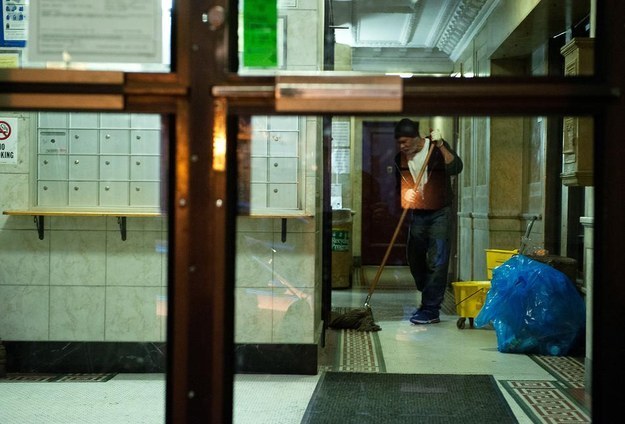 President Barack Obama was briefed Thursday night on the new Ebola case.
The Brooklyn bowling alley visited by Spencer, The Gutter, has voluntarily closed and is coordinating with health officials.
Craig Spencer's temperature when he arrived at Bellevue Hospital was 100.3°F. Earlier reports stated it was 103°F.