New York Bolsters Counterterror Response For July 4 Fireworks Show
NYPD Deputy Commissioner of Counterterrorism John Miller added on Wednesday that despite the precautions, there is no credible threat against Fourth of July celebrations.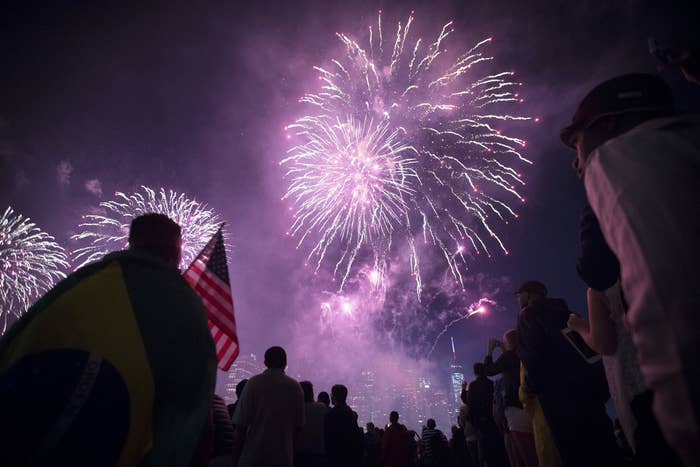 A New York Police Department counterterrorism official said security measures for the Fourth of July fireworks may be the most complex ever following several deadly attacks around the world.
NYPD Deputy Commissioner of Counterterrorism John Miller told reporters on Wednesday that police would use radiation detection, as well as monitor suspicious vehicles, hotel guests, and social media posts, WCBS reported.
"This may be potentially the most complex counterterrorism overlay for this event ever," Miller said.
Police added there are no credible, specific threats to any Independence Day event or the city, and that the public should feel safe over the holiday weekend. The security measures are merely proactive, Miller said.
"The message is have a great time in a safe" New York City, Miller said.
The increased security measures follow attacks in France, Kuwait, and Tunisia that left dozens dead. U.S. Homeland Security Secretary Jeh Johnson called for Americans to remain vigilant — if you see something, say something, he said in a statement.
"Particularly with the upcoming July 4th holiday, here in the United States the Department of Homeland Security and the FBI continue to communicate with state and local law enforcement about what we know and see," Johnson said. "We are encouraging all law enforcement to be vigilant and prepared. We will also adjust security measures, seen and unseen, as necessary to protect the American people."