Mumia Abu-Jamal Gives College Commencement Speech From Prison
Mumia Abu-Jamal is serving a life sentence for the murder of a Philadelphia police officer. His speech, delivered via video, for Vermont's Goddard College on Sunday inspired controversy.
Mumia Abu-Jamal once faced a death sentence for the murder of a Philadelphia police officer, and on Sunday he encouraged the graduating class of Goddard College to make the world better.
The choice was a controversial one, and Pennsylvania Republicans said they would work on a bill to limit convicted killers' public speech.
Police and corrections officers in Pennsylvania and Vermont also spoke out against the speech.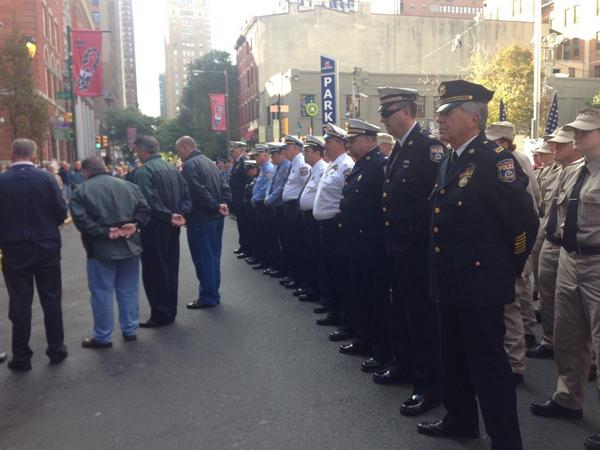 We have created a space for people, like Mumia and our thousands of students and alumni/ae around the world, who have tremendous obstacles to their educational ambitions to unshackle their dreams and achieve their goals. We have created an incubator for thinkers, artists, healers, activists and writers who have decided not to allow their brilliance to be diminished nor snuffed out behind the walls of any form of prison—real or metaphoric.
It is my opinion that all murderers should forfeit their right to free speech when they take the life of an innocent person...Shame on Goddard College and all associated with that school for choosing to honor an arrogant, remorseless killer as their commencement speaker. Unfortunately, this is something that I am certain they will be proud of for the rest of their lives.